Dear parents & students,

Congratulations everyone on a successful practice challenge! Please have your trackers ready this week as we will be handing out loot bags from October 25th through 31st...

This is also our Halloween costume week!

We hope to see your Halloween spirit!

With November around the corner, our school year is in full swing! This season is all about getting ready for our Winter recitals! For individual students, this means getting pieces ready and recorded for us to compile them into a digital recital. For group students, we will hold in-class concerts the last week before our winter break.

More details on our winter recital below!

We are also happy to announce that we are looking to open new "late-start" JMC1 & YMC1 classes that will begin in January. Don't forget - you earn credit to your account when someone enrolls on your referral! If you are looking to enroll another student, we also offer a sibling discount!

Monthly group classes for individual piano students continue to take place, so if you have been looking to incorporate group learning in your student's musical education, you can do so!

On a final note, thank you and please continue to send in your Covid-19 school screening forms to

Goodtogo@88keys.ca

To learn more about November's important dates, our Winter recital, new classes and more, read on!

-88Keys Team

(October 25th through October 31st)

Whether you are online or attending in-person, we encourage students, parents, and staff to bring their Halloween spirit by dressing up for the class!

21 Day Practice Challenge

Our practice challenge has now come to an end!

Congratulations on developing daily practice as a habit!

As a prize, we will be handing out loot bags in-class from
October 25th through October 31st

Students attending online are welcome to pick up their loot bags from the school anytime after the 25th - simply let us know when you plan to come by so that are sure to have it ready for you!

Maintain your new habit of daily practice!

Don't forget - consistent practice is very important for learning an instrument!

Beginners Monthly Group Class - Performance

Advanced Monthly Group Class - Improvisation & Recording Focus

Deadline for individual students to submit videos for recital
Fall Back - Daylight Savings Ends
Daylight Savings ends November 7th!
Clocks go back one hour at 2:00 AM
We hope you enjoy your extra hour of sleep!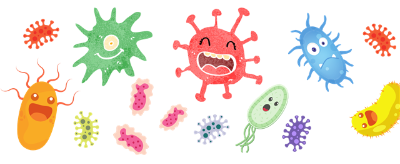 If you or your child are sick, we kindly ask that you attend online from home
or rest.
Class recordings are posted within 24 hours if you wish to catch up at a later time.
Thank you for keeping our school safe for everyone!
Winter Group Concerts & Individual Student's Recital
With November around the corner, our school year is in full swing! This season is all about getting ready for our Winter recitals! For individual students, this means getting pieces ready and recorded for us to compile them into a digital recital. For group students, we will hold in-class concerts the last week before our winter break.
We cannot wait to hear what you have been preparing!
Yamaha Group Student's

In-Class Concerts:

Group classes will have their concerts in-class during the week of

December 13th through 19th

During usual class times

The same capacity restrictions remain: - Older classes in which parents are not usually attending classes, parents may only join online

-Younger classes where parents are usually accompanying students, one parent may join in-person as usual

Any additional guests are more than welcome to attend via Zoom! The link will be the same as that in our email reminders

Individual Student's

Winter Recital:

For students taking individual lessons, we will stream our winter recital online

End of December

Approx. 18th or 19th - TBA

(It will then be uploaded and available for you to watch at any time)

The recital will be a combination of your recordings that we will edit and compile into one long video.

Instructions on how to record your videos wil be sent out in November! These will need to be submitted to the Google Drive linked below by December 3rd.
New Yamaha Group Classes - January Start
We are happy to announce that we will open a new JMC and YMC class that will start in January! This is for those students that have missed their chance to enroll in our 2021-2022 academic year but would still like to attend Yamaha group classes:)
Junior Music Course (JMC) - 4-5.5 year olds:
Saturdays @2:40 PM starting January 8th
with Ms. Monica
Young Musician's Course (YMC) - 6-8 year olds:
Saturdays @3:45 PM starting January 8th
with Ms. Monica
We are looking to run no-obligation preview classes of JMC & YMC sometime in November depending on demand! If you or a friend are interested, email us to be added to our demo list!
We hope to see you there!
Group Students - Teacher Communications
In addition to emails, you will now be able to find your teacher's comments for the class attached to the video recording provided in the "Watch Video" tab on your Wellness Living account. This space will include any requests the teacher would like to make regarding homework, if you are to access certain files, and so on.
If you require any assistance accessing your account, please email us at
info@88keys.ca
Kindermusik Classes - New times!
Kindermusik classes have finally returned!

Join us for:
Cuddle & Bounce
:
(age 0-18m)
Wednesdays
@11:15 AM
(Full)
Thursdays
@11:15 AM
(3 spots left!)
Wiggle & Grow: (18m-36m)
Wednesdays @10:00 AM (2 spots left!)
Classes are:
In-person with Ms. Nora |
Aprox. 40 min |
Run weekly |
6 students max
Offered at the reduced price of
$82.50/ month
Is your class full? New classes and times will open based on demand! Reach out to us so you may be the first to know!
Monthly Group Classes for Ind. Piano Students
We continue to offer our individual piano students the opportunity to attend complimentary online monthly group classes with Ms. Alondra! This is our way of providing students the chance to work on musical skills beyond those typically covered in individual lessons:)
The focus of the classes will differ depending on experience level - please see our previous email to find the program breakdown of your experience appropriate program! If you did not receive this email, please let us know to send it to you:)
Beginners - Performance focus
First Saturday of every month @3:45 PM
Next session November 6th
Advanced - Improvisation and Recording focus
Second Saturday of every month @3:45 PM
Next session November 13th
If you are interested, email us to enroll!
We hope to see you there!
Attention all JAC & JSAC composers!
We are happy to announce that the Composition Master Class Program is back! This enrichment course gives
JAC & JSAC
students the opportunity to learn the composition theory and tools of different musical styles alongside one of our teachers holding a degree in composiiton!
Students also work on having their composition performance ready for our annual Junior Original Composition concert!
Advanced composers will also be able to participate in a new project with Ms. Alondra this year, composing for a story she has written! Details coming soon!
Group Class Video Recording Access
To access group class video recordings, go to our website
88keys.ca
and click "Client Portal Login" in the top right menu
Proceed to Log in using your email as the username, and our default "Welcome288: as the password unless you have since changed it.
If you have more than one student attending with us, make sure you are on the correct profil by navigating to the icon at the top right and selecting the student from the drop down menu. Then click the "Watch Video" tab in the top menu.
Please note, these may take up to 24 hours to upload, and will be replaced by the next week's recording. If you require any assistance accessing your account, please email us at
info@88keys.ca
Thank you to everyone that has reached out to us with kind words regarding our handling of this year's challenges!
We appreciate your positive feedback and would like to share your kind words with the larger community - we ask that you please leave us a review on our pages linked below, and let us know when you do so:
O
u

r rewards program recognizes your feedback:
+50 points for a review
Have a question? Contact us!
Follow us for all of the latest news, updates, and more!
| | |