View From the Chair



The Western Association of Schools and Colleges (WASC) completed its special site visit at the university last week, Feb. 23-25. The entire campus community -- the faculty, staff, students and administration -- must be applauded for successfully painting the picture of what CDU really is now and what it will become in the future. I know that the review team discovered more (on the positive side) than they expected during their visit. The site team included:
Dr. Ronald Carter, chair (provost, Loma Linda University; Dr. Judie Wexler, vice-chair (academic vice president and dean of faculty, California Institute of Integral Studies); Mr. Mark Bookman (senior vice president and provost, American Jewish University); Mr. Harry Fong (associate vice president of finance, Santa Clara University); Dr. Mignon Jacobs (associate professor, Hebrew Bible/Old Testament, Fuller Theological Seminary); and Dr. Arlene Sargent (professor and associate dean, Samuel Merritt University).
The team met with students, faculty, staff and the Board of Trustees for intense discussions regarding the university's compliance with WASC standards and best educational practices. CDU prepared 20 months for this visit and has implemented great change.
We will not receive written notification of the team's report for three to four weeks. However, it is fair to conclude that they were impressed with our efforts, and noted the culture change that has taken place at Charles Drew University.
The undertaking put forth by the campus community, as a whole, was extraordinary. I thank everyone who put in extra time, helping the institution to shine when it mattered most. From the senior managers to the committee chairs to others who worked behind the scenes to ensure that the necessary changes were made to move the university forward, I thank you from the bottom of my heart for doing extra. It made a difference.
The WASC team encouraged us to continue to intensify our efforts. In the coming weeks, we will: 1) have a successful presidential search; 2) complete audits; 3) initiate and finalize the second stage of our strategic planning. Additionally, we will continue our work on student assessments, systems of governance, board leadership and accountability at all levels, full use of databases for education and financial planning, implementing policies and multiple methods of bi-directional communications. We thank the visit team for their commitment to understanding our university, including making solid suggestions for our continued improvement.
I will share the detailed commendations, recommendations and report of the visit team as soon as it is sent to us. Please note the final decisions on our accreditation status will not be made until July 2011. However, we will continue with a renewed spirit, our work to make CDU an excellent educational institution. Thanks for your dedication and hard work in support of the mission and our success.

M. Roy Wilson, M.D., M.S.
Chairman
Board of Trustees

CDU Team Links Higher Risk of Hearing Loss and Diabetes in Mexican Americans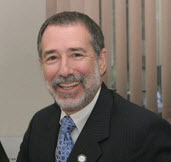 Kenneth Wolf, Ph.D.
Individuals with diabetes and some hearing loss is significantly greater in Mexican Americans than in other racial or ethnic groups, according to a new study from Charles Drew University.
Kenneth Wolf, Ph.D., associate dean for Faculty Affairs in the College of Medicine, said he hoped the findings would help doctors become more aware of the relationship between diabetes and hearing loss, particularly in terms of race or ethnicity.
"Patients with diabetes might require closer monitoring for hearing loss than previously thought, especially for those of a Mexican-American background," Dr. Wolf said.
Co-authors on the study were Shaunda Grisby, M.D., a first-year general surgery intern and graduate of the CDU-UCLA Medical Education Program; Mohsen Bazargan, Ph.D. and Deyu Pan, M.S., who are faculty members at the university.
The research was presented in Philadelphia at the annual convention of the American Speech-Language-Hearing Association. The group describes its membership as totaling more than 140,000 people, who specialize in preventing and assessing hearing and balance disorders.
CDU Faculty Member Joins Panel of Distinguished Judges on Innovation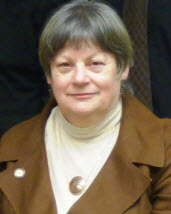 Laurie Richlin, Ph.D.
Laurie Richlin, Ph.D. was recently named a judge for the Sakai Innovation Award. Sponsored by IBM Global Education, the award encourages sharing innovative teaching methods enhanced by technology, and recognizing exceptional practices.
"It was a great opportunity to support a community that I think is extremely useful," said Dr. Richlin, who directs the Office of Faculty Development at Charles Drew University. In her first stint as a judge, she joins six other educators from universities in distant locations, including Oman, Malaysia, Canada and the U.S.
Sakai is a community of educators collaborating to create open software that advances teaching, learning, research and is supported by a foundation. Previous judging panels have named winners from Africa, Australia and North America.
"We are honored to have such an esteemed and committed group of judges and sponsors for the award," said Robert Coyle, the award committee co-chair from Johns Hopkins University. "The support of the judges, the sponsors and the incredible enthusiasm of the Sakai community has allowed us to grow and expand this important recognition of excellence."
Added Ian Dolphin, executive director of the Sakai Foundation: "The teaching and learning community is critical to the success of the Sakai community and software. As the community shares these innovations throughout the award program new ideas are sparked, new possibilities explored, and new enhancements to the existing technology-enhanced learning environment are created."
CDU Professor Known for Mobile HIV Testing Filmed for Cable TV System
A video on Cynthia Davis, an assistant professor, is scheduled to air during March on the Time Warner Cable System.
The film describes her more than two decades work on the front lines testing individuals for HIV in Los Angeles County. Ms. Davis, an avid doll collector, also mentions her "Dolls of Hope" project, handmade pieces made by AIDS awareness groups to help people overcome their reticence in discussing the deadly disease.
The film can be seen on Time Warner's local Channel 1, as a video on demand for free. The video will run in Riverside and San Bernardino counties, as far as east as Beaumont and as far south as Temecula. It will also air in Los Angeles, Orange, Ventura counties, and possibly in the San Diego and Palm Desert areas, too, according to Time.
In November, Ms. Davis was featured in the "Remarkable Women" series on the Lifetime cable network, the most popular for female audiences in the U.S.
News in Brief
Good News Radio
"Good News Radio Magazine," a weekly broadcast, can uplift spirits across a large swath of Southern California. Co-hosted by Nell Forge, Ph.D. and Charles McWells through the university's Division of Community Engagement, the program can be heard on KTYM-AM 1460 or www.ktym.com from 1 p.m. to 2 p.m. on Wednesdays. For more information, call
323-249-5702.
Summit on Health Disparities
Two officials from the Obama administration spoke last weekend at a luncheon during the African American Men's Health Empowerment Summit at the Los Angeles Convention Center. They were Michael Alexander Blake, associate director, White House Office of Public Engagement and deputy associate director, Office of Intergovernmental Affairs. He was joined by Dr. Garth Graham, M.D., deputy assistant secretary for minority health. Last month, Dr. Bill J. Releford, who founded the summit and is an assistant professor, was invited to the White House for a Super Bowl party for his efforts on the Black Barbershop Health Outreach Program.
Become a Mission Maker Today
The Mission Maker campaign has raised half of its $50,000 goal. If you would like to donate to the campaign, which supports the university, its mission and its students, then please contact Blanch Ross. She can be reached at 323-563-4992, or at blanchross@cdrewu.edu.