M. Roy Wilson/View from the Chair
You Can Go Home Again
The novelist, Thomas Wolfe, wrote "You Can't Go Home Again." He was wrong. The end of this month will mark the end of ten months back home for me—home as in Charles R. Drew University of Medicine and Science, and home as in Los Angeles. On Wednesday, I will travel with several CDU colleagues to the WASC Commission meeting in Oakland. I will then take a "red-eye" flight to Washington D.C. where I will co-chair a two-day meeting of an Institute of Medicine committee dealing with the thorny issue of geographic variation in Medicare payments for hospitals and physicians. On Friday, I travel to Paris to deliver several lectures at the World Glaucoma Congress.

When I return to Los Angeles on July 4th, it will be solely to chair the meeting of the Board of Directors on July 5th. By then, Dr. David Carlisle will have begun his duties as president and CEO of this very special institution. This will thus be the final "View from the Chair" column I will write. The weekly newsletter will continue and Dr. Carlisle will have his own update section in place of the "View from the Chair."

The past ten months have been very special ones for me. It has been an absolute privilege to serve the institution that gave me my career start 25 years ago. I wish to thank Woodrow Myers for bringing this potential opportunity to serve CDU to my attention; Eugene Washington for calling me unexpectedly while I was in Positano, Italy to urge me to join in a major collaborative effort to assist CDU; Bob Ross and Kathlyn Mead of the California Endowment for their steadfast support without which none of what has transpired would have been possible; Supervisor Mark Ridley-Thomas and the Board of Councilors for putting their considerable reputations on the line during a time when CDU was experiencing far greater difficulties than it does currently; Keith Norris for his wise counsel and for being the driving force behind much of what is great about CDU; Conn Hopper, vice-chair of the board of directors, for taking on whatever task was asked of him and working tirelessly on behalf of CDU, perhaps even to the detriment of his own personal health; and my fellow board of directors, for their passion in taking on this task and for guiding CDU in the right direction. I must also thank the many individuals and organizations, nameless because of space limitations, but who pitched in to help CDU in so many different ways. Please know that you are greatly appreciated.
Most of all, I would like to thank the senior administration, faculty, staff and students of CDU. I felt welcomed and supported from the very beginning. I want you to know that in my entire career, I have never seen a group of people band together and work so hard at achieving a goal. Because of your collective efforts, I firmly believe that CDU is positioned to finally be able to carry out its noble mission with unsurpassed excellence. THANK YOU.
Dr. Wilson chairs the university's board of trustees.

Restoring Compensation for Employees
The 2012 budget, approved earlier this month by the board of trustees, included salary restoration for some employees who received lower pay because of earlier budget cuts.

Those eligible, according to an employee memo from senior managers, are:

Those who have received a salary reduction since April 2009 and/or December 2009 as a result of a university-wide effort to cut expenses.

Those earning a full-time equivalent salary of less than $80,000 per year, and whose pay falls below their earnings before reductions took place.

Those paid at least partially from unrestricted or infrastructure funds.

In the coming weeks, managers will be communicating individually with eligible employees regarding the effect of these salary adjustments. Increases will be effective July 1 and reflected in paychecks starting July 25, 2011.

The new budget also includes a 2% contribution to the CDU pension plan for all eligible employees. The net effect of this contribution depends upon 2012 earnings. Please direct all eligibility questions to the university's Department of Human Resources.

Thanks to every employee for their contribution to the organization, while looking forward to a prosperous new fiscal year, the senior managers said.

- CDU Senior Management

In Remembrance of Michael Perry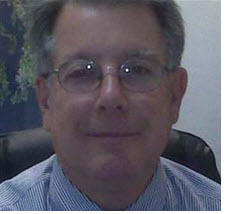 Michael Perry
Services will be held for Michael D. Perry, the university's risk manager, this Saturday at 9 a.m. at St. Monica's Catholic Church, 725 California Ave., Santa Monica, CA.

Mr. Perry, who was 57, passed away quietly last Thursday. He played an important role in managing the university's property and casualty insurance program. He also oversaw the safety coordinator team, and worked with campus managers who were responsible for research regulatory compliance.

Before joining CDU, he was an internal auditor at for the Chancellor's Office of the California State University, and later served at California State University, Los Angeles. Mr. Perry will be remembered for his professionalism, tenacity, service and off-beat humor. He is survived by his wife, Luann, and his two sons, Sean, 16, and Dominic, 14.

An interment will be held at Holy Cross Cemetery in Culver City, followed by a reception at the same location. A college scholarship fund will be set up for a deserving student volunteer with the American Youth Soccer Organization. As an expression of sympathy, a donation can be mailed in his honor to AYSO Region 7, 5734 W. 76th St., Los Angeles, CA, 90045.


Cancer Conference Describes Prevention, Treatment Options

A portrait of educators and researchers, who participated in the conference on cancer held earlier this month in Los Angeles.
One of the sessions featured this panel of speakers during the "Building Bridges to Optimal Health" program held at the California Science Center in Los Angeles.
The program drew more than 330 people, including these intereseted observers.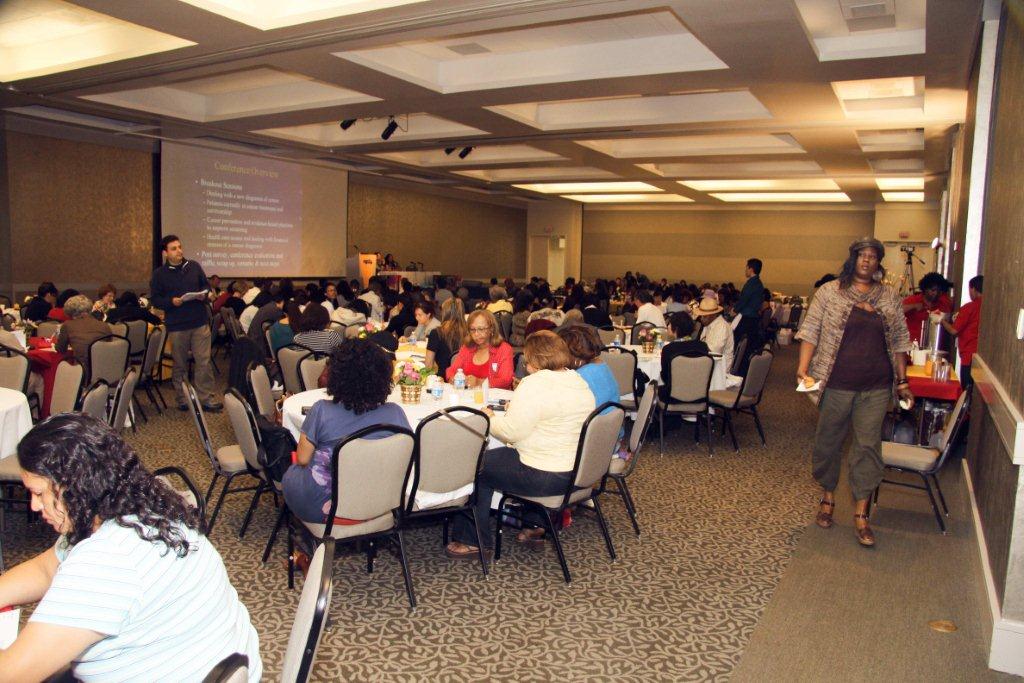 The conference on cancer, held in early June at the California Science Center in Los Angeles, attracted a wide range of people.

With so many lives affected by cancer, Dr. Jay Vadgama and his team felt many people knew too little about their options whenever this disease, often deadly, strikes.

Dr. Vadgama, who directs the university's Division of Cancer Research and Training and the National Cancer Institute's funded Center to Eliminate Cancer Health Disparities, developed a program along with faculty and community partners, designed to educate the community.


Called "Building Bridges to Optimal Health: Prevention, Treatment and Control of Cancer in Our Community," the program was held in collaboration with several partners, including: UCLA's Jonsson Comprehensive Cancer Center, Healthy African American Families II, AXIS (Accelerating Excellence in Translational Research), and the American Cancer Society. The program, held at the California Science Center, took place earlier this month.

The organizers brought much needed information to the community, serving others with information for improving their lives. More than 330 social workers, caregivers, and others attended a day-long program. Those attending learned not only about prevention, but also discovered what to do if the disease affects them, or a loved one.

"It made a real connection with the community, in terms of providing up-to-date information that's useful," said Dr. James Smith, a CDU researcher who helped organize the event.

He added that those attending received information about where they can get screening, where to go for follow-up sessions or how to overcome financial barriers. The speeches were translated into Spanish through headsets, and some panelists spoke in Spanish in order to make the program easier to follow for non-English speaking attendees.

This program represented the first of several more joint sessions planned to help the public cope with cancer. Future sessions also will emphasize a wide range of treatments for cancer, including spiritual, whole body health, and nutritional.

Dr. Smith added, "We wanted to give them information and help spread the word."

"We are very optimistic that for the first time, our institution and our partners have the opportunity to reduce cancer health disparities in our communities", Dr. Vadgama said. "We are very fortunate to have the funding from the National Cancer Institute to accomplish this mission."


A Note to Readers: A pair of graduating students from Charles Drew University spoke at the 27th Annual Commencement Ceremony, and one other at the David Geffen School of Medicine at UCLA.Their speeches have been reprinted below.

Commencement Speeches By CDU Students
Kate Hermosura, MPH, College of Science and Health, speaking at CDU's commencement ceremony.
Kate Hermosura, MPH

If I can please ask you to take a deep breath with me…. (inhale…. exhale) and for the remainder of my short speech, to forget and let go of what program you belong to, what you're going to do with this degree, how in the world you are going to pay for these school loans, and for these few moments, consider ourselves as brothers and sisters who share a common origin, dignity, and destiny.

Recognize and feel that you are here today, gathered for the very first time together as a Charles Drew community, ready and eager to make waves, serve and transform the world, one small community at a time.
Now hold that thought. See yourself amongst this powerful community for just you. Are you broke, confused, uncertain? I know I am. However, moving forward, we are now on the brink of transitioning into the professional world where the pressure and responsibility to lead and transform communities is upon us. Of course, getting paid would be nice, too. But what do YOU see?

I would hope that all of you recognize that we are enormously privileged with countless blessings. To name a few- our personal health, and one another. This social well-being is the essence and the meaning of what drives our own capacity to transform the health of under served communities. We believe that the health of each and every one of us is the basic building block to all of us living decent lives.

"Transforming Communities with Compassion." What does this mean to you? To me it was clear: compassion for ourselves AND others builds community, which in turn, guides the opportunity to then transform nearly anything. Whole communities included.

The word 'compassion', however, often conjures up images of the most desperate people among us. Unless you're dealing with the most desperate of people on a daily basis, it seems pretty easy to overlook the importance of compassion. Compassion is not learned from all the good grades we constantly strive for in classes such Pathophysiology, Epidemiology or Biostatistics (although as I recall words such "regression analysis" and "two-tailed tests" and deadlines. I must acknowledge that much compassion was shown to my cohort, and I on several occasions by Dr. Amani, Dr. Islam and all of our professors).

Instead, we have learned compassion from our mothers, our grandfathers, in breaking up with our partners, boyfriends, or wives, in forgiving and being forgiven, tears we bear witness to, or tears that we shed, and from our pets to our siblings, who at one point in our life we've even wished were sent to the moon.

Nonetheless, compassion for the other is non-existent if there is no compassion for the self. I believe that true compassion is entwined with inner peace; love with a rising consciousness. The more peacefulness and pleasure you have found within, the more loving kindness you will find for others. Compassion then ultimately becomes a state of personal happiness.

Although the certificates and degrees that are bestowed upon us today grant us the "official" transition from "students" to healthcare professionals, I encourage you, Class of 2011, to hold steadfast to the idea of being a student and embrace it wholeheartedly. We are, and will forever be students of our community, our family, the systems within which we work and live, our patients, our clients, our classmates, and our mistakes.
Go with zeal, fervor, and courage as you act as a voice for the best interests of people, of everyone around us, to make their lives a little easier, happier, and healthier.

But always remember, that to be of great help to others we must find our own happiness. Thus, sleep-in; have another round; get up and dance; say, 'I love you'; order dessert; cry and laugh. When you are happy, it shines through your very being, permeating your every action and word. And then, and only then, will your very presence become a healing and transforming force.

A special 'thank you' to the MPH team.


Dr. Sabin Dang, M.D., College of Medicine, speaking at CDU's commencement ceremony.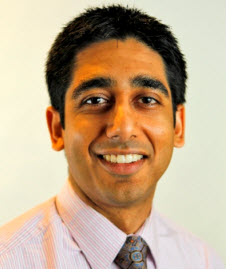 Dr. Sabin Dang

When I was young, I wanted to be a physicist. I remember the first time I had learned about relativity. I was six- years-old watching a PBS documentary with my parents. I didn't understand much, but I did learn that time slows down as one approaches the speed of light.



I was fascinated by this. I ran down our apartment stairs and quickly biked to my friends house. Seeing my friend, I told him to join me and spin ourselves in a circle. I started spinning and he copied me. "Why are we doing this," he asked? I explained to him that by spinning faster and faster, we were approaching the speed of light, thus causing us to age slower and live forever.

Many years later, I discovered that there were probably better ways to extend life and to help people live longer. Instead of physics, I grew interested in medicine and, by the time I was in college, I knew I wanted to be a doctor.



But still, I think back to that program that I saw as a kid, and something else stands out. The narrator explained that nothing could go faster than the speed of light. It was a barrier that cannot be broken, our ultimate cosmic speed limit. My younger self, not withstanding, no one goes around trying to break a barrier that cannot be broken. But then again, maybe they should.


Here's what I mean: Society often tells us there are barriers that cannot be broken, and this becomes conventional wisdom and we accept this as true. One barrier in particular comes to mind: healthcare disparity. After all, society tells us it is a given the poor will not get the best health care, we are supposed to accept this and move on.


On my last day of my last rotation, 20-feet from the hospital exit, I was stopped by a teenage boy and his mother. Usually, when I've been stopped in the hall it's been for directions, but this time I could tell it was something different.

The mother looked distant, as if she couldn't focus on the world around her. The boy's eyes were red, his voice trembling. He proceeded to tell me how his mother had pelvic bleeding for a year, but never saw a doctor due to lack of insurance. She finally saved enough money to see a physician the week before, received a biopsy, and was diagnosed with endometrial cancer. The boy told me she needed surgery, and that they had no money to pay for it, and finally asked if I could help them?


It broke my heart. What could I tell this boy and his mother? That the system had failed them? That, by not being able to get the treatment she needed earlier, it may have cost her her life? That they had collided with that barrier called health care disparity?

I did what I could to help them, but their story weighs on me. But it also inspires me. I came to Drew four years ago because I wanted to make a difference -- I wanted to help people like this boy and his mom. During medical school, I've met and been inspired by countless patients. But I've also been inspired by fellow classmates at Drew.


Here, students have unconventional wisdom. They have the heart and drive to challenge the status quo -- to break down barriers others have ignored in healthcare -- barriers others say are impossible. That is what makes Drew students different.


A funny thing happens, though, when you try to go against one of these "impossible barriers"... you tend to fail, a lot. I remember admitting a homeless patient who had end stage liver disease due to problems with alcohol abuse. This man was literally drinking himself to death, and I knew his only chance to live was to get placed in an alcohol rehabilitation program and ultimately get a new liver. I was on the phone for hours, trying to find him placement in some facility. And do you know what happened? He left. He got tired of waiting and wanted another drink. I had failed my patient.


But failure is temporary, and failure is necessary. I'd argue that failure is one of the main ingredients to success. Failure forces you to rethink your approach, look at the problem a different way, ask for help, and consider new possibilities.


So what makes me think that a barrier such has health care disparity can ever be fixed? Well, you remember how I mentioned the speed of light was the unbreakable barrier, after all PBS told me so. Well, listen to this excerpt from a 2006 New York Times article on Dr. Robert Boyd's research at the University of Rochester.


Dr. Boyd and his colleagues demonstrated an optical fiber with a couple of odd characteristics: A pulse of light shot into the fiber departs before it enters. Within the fiber, the pulse travels backward — and faster than the speed of light. Let me repeat that. This pulse traveled faster than the speed of light. No, the cosmic speed limit has not been broken, but with a different approach, what was once thought impossible turned out to be do-able.


So, too, is the case with healthcare disparity. We hear disheartening statistics, such as that people who have a heart attack within this community are 30% more likely to die compared to the rest of the city, or that there are over 1.4 million adults without insurance just in Los Angeles. Statistics make this barrier sound insurmountable, but together, we can make it crumble to the ground.


So, my fellow students, as we go forward, remember what makes us different. Let us exercise our unconventional wisdom. Continue our mission, and break through the seemingly insurmountable barrier of health care disparity. Will our road be paved with success? No, not always. We will meet failure, but remember we need failure to go on to real and lasting success.

Together, we can challenge the conventional wisdom and choose not to accept anything less than the best care for our patients and our communities. So congratulations, everyone, for all that you have accomplished at CDU -- and for all that you will accomplish in the years ahead.
Edward S. Lee, M.D. College of Medicine, speaking at the commencement held at UCLA's David Geffen School of Medicine. Dr. Lee was chosen among all CDU and UCLA students to be this year's speaker.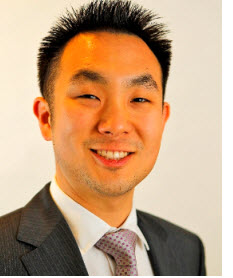 Dr. Edward S. Lee

We are here to celebrate the culmination of years of hard work, dedication, and sacrifice by yourselves and even more so, your family.

But first I want you to take a look at the chair that you are seating on. Just a regular plastic white chair, right? There were 20 people fighting for that seat. Yeah, I don't how some of you got here, either. Congratulations on a job well done. But now I have some bad news. You are about to enter a world of skyrocketing health care costs and a $14 trillion dollar budget deficit. A world where health care costs make up 17% of GDP and where Medicare is slated to go bankrupt by 2024. All of these facts combined with an economic recession have made medicine the subject of intense scrutiny like never before.

A recent nationwide poll of physicians revealed decreasing job satisfaction, increasing cynicism, and a widespread belief that the golden days of medicine are behind us. Whether you are a right wing Tea Party Republican or a big-government Obamacare liberal, we can at least agree on one thing: medicine is changing like never before.

What's most striking, though, is how unprepared physicians are to adapt to this changing landscape. We had little voice in shaping the Affordable Care Act. Truth is for much of history ever since Teddy Roosevelt first attempted health care reform in 1912, physicians have been the ones most aggressively fighting reform.

As advocates of the status quo, we lost the initiative and most importantly, we lost our voice. We have been caught with our pants down, so to speak, and now we are the ones in for a rectal exam. I know what you're thinking. 'I am graduating with thousands of dollars in debt, about to join a workforce that is increasingly cynical, bitter and perceived as wasteful? Did I accidentally walk into the law school graduation?'

But like I learned in Doctoring, I made sure to bring some good news as well lest you go to Dean Parker and ask for your money back. Can I have mine in cash? Let me share some thoughts on why you can remain hopeful.


I first met Dr. Lisa Levsen Abdishoo 12 years ago when I was in high school. She was the medical director of a free homeless clinic in downtown Skid Row and I was shadowing her for the first time. Skid Row is one of the most concentrated areas of homelessness and poverty in L.A. County, if not the country. On my first walk through Skid Row, I thought I was in a different country: the streets were lined with homeless adults living in makeshift cardboard boxes and tents. Garbage and used needles were littered all over the street.

When I first met Lisa I couldn't help but notice how soft-spoken and thin she was. I wondered how she dealt with the drug addicts, ex-convicts, and prostitutes that walked in through the door. Any doubts evaporated when we went to go see our first patient, a middle aged black homeless women. As we walked into the room, the stench of urine and alcohol filled my nostrils. Our patient had clearly not taken a bath for days, maybe weeks. But without missing a beat, Lisa nonchalantly pulls up a chair next to her, holds her hand, and begins to talk to her. That day Lisa became one of my heroes.

After graduating from a prestigious residency program, Lisa took a job at the clinic as part of the National Health Service Corps. 20 years later, she's still there. She's had many reasons to leave over her two decades: marriage, kids, mortgage, offers for better pay, easier patients. I asked her once what made her stay and reply was so classically Lisa, "I love the patients that I get to work with. They can be challenging at times but I always leave work more fulfilled than when I came in. That's reason enough for me"

Now I am sure that you too know people like Lisa. Someone who inspired you along your journey and helped you get here. Someone who still motivates you to strive to become better tomorrow than you are today.

While medicine may have lost its voice, thanks to generations of doctors like Lisa, it has not lost its soul. At its core medicine is not about legislation or Medicare reimbursements, its about a genuine relationship between one who is sick and another who strives to bring healing. Its about treating complete strangers like they were your family and being entrusted to guard their most intimate secrets. Its about walking with our patients and sharing in their moments of greatest joy and deepest disappointment.

This is what today is really about. While we will go our separate ways from here to become leaders in the community, academia, or policy, we will always be bound by this common purpose, this higher calling to care for the sick, downtrodden, and poor. And if we can each of us can remain true to that vision, well that's a 180 more reasons to be hopeful and to believe that the future of medicine is bright and that its best days ahead.

Thank you and God bless you.

News in Brief
AIDS in Black L.A.

The State of AIDS in Black L.A. will be a critical conversation to re-raise the visibility and re-assess the impact of HIV in the black community. Discuss the broader landscape of the AIDS fight while addressing local barriers to prevention and treatment. Help construct a pathways toward local progress through coalitions, advocacy and civic engagement. The event, held Fri., June 24, is free. Sponsored by the university, the Black AIDS Institute and the UCLA Care Center, the session will be held on campus in Keck Lecture Hall, 1731 E. 120th St., Los Angeles. Please RSVP by email at programs@blackaids.org or by calling 877-757-AIDS.



Why Women Stop Using Condoms


Cafe Scientifique, a roundtable discussion with Nina T. Harawa, MPH, Ph.D. of CDU, will present: Reasons from the Heart: Why Women Stop Using Condoms." The session has been rescheduled for Tues, June 28, 2011 from 6 p.m. to 7:30 p.m. in the Cobb Building 281. The event is sponsored by CDU's Accelerating Excellence in Translational Science and Black Women for Wellness. Space is limited to 30 people so RSVP to David Doyen at
daviddoyen@cdrewu.edu.



HIV Testing Day


Receive results from an HIV test in 20 minutes on June 27 during National HIV Testing Day. The testing, which does not require those examined to take needle shots, is free. Testing will be held at Pink Lotus Health Care, located at the corner of Vermont Avenue and Century Boulevard. Cynthia Davis, an assistant professor in the College of Science and Health, will be conducting tests while giving away free male and female condoms. Held from 9 a.m. to 4 p.m., the testing is sponsored by the university, Magic Johnson Foundation, AIDS Healthcare Foundation and Pink Lotus Health Care. For more information, call Mrs. Davis at 323-563-9309.




HIV & Pregnancy

A training session will be held Tues., June 28 on HIV & Pregnancy, as part of an ongoing series through the university's Pacific AIDS Education and Training Center. The program, which is free, begins at 9 a.m. in the boardroom in Cobb 281 on the university's campus, 1731 E. 120th St., Los Angeles. Education credits are available for attending as training will address prevention of mother-to-child HIV transmission, preconception counseling, family planning and psychosocial support. Please contract Elissa Bradley for more information at 323-357-3402 or Elissa@HIVtrainingCDU.org.


Media Mentions

Los Angeles Times' Columnist Sandy Banks wrote Saturday about the UMMA Community Clinic, its acronym translating to "community" in Arabic, and the students who launched the program 15 years ago came from Charles Drew University and UCLA.

The Ventura Star ran a feature about a local Juneteenth Celebration and Health Fair on Saturday that was organized by Dr. Suzanne L. Fussell, a CDU alum. The university's booth for attracting potential students drew "quite a few visitors," said Dr. Rita Sawyer, Ph.D., CDU's director of Admissions.



Editor's Note: Resending this email to clarify items affected during production.
Become a Mission Maker Today
The Mission Maker campaign has raised just over half of its $50,000 goal. If you would like to donate to the campaign, which supports the university, its mission and its students, then please contact Blanch Ross. She can be reached at 323-563-4992, or at blanchross@cdrewu.edu.