View from the Chair
Last week, the draft report for the Western Association of Schools and Colleges was completed on time, and submitted to the Board of Trustees. Great effort was put forth on everyone's part.
We now have time for several levels of review before the report gets submitted to WASC on December 13. The Academic Plan, Business Plan, Strategic Plan and Facilities Plan have been turned over for the Board's review and approval. There is still much to be done in preparation for our February site visit, and I urge everyone to keep up the momentum and the good work.
Next week on Tues., Dec. 7, Drs. Hopper, Edelstein and I will be visiting with WASC to discuss progress and ways to move forward. I will keep you posted.

M. Roy Wilson, M.D., M.S.
Chairman
Board of Trustees

An Update on the University's Strategic Plan
The University's Strategic Plan has been submitted for board review. The document includes plans for developing concrete, measurable goals for the university. It was facilitated by Executive Service Corp., an organization of retired executives who bring years of experience to the process. The committee that produced the report, formed in November 2009, consists of faculty, staff, community and board members.
Earlier this month, the board appointed James Lott, Sr., MBA, as Chair of the Strategic Plan Board Subcommittee. He has spent long hours reviewing the plan, providing input and attending meetings. Once the revised plan is approved by the board, the report will be made available to the campus community.
Edna Yohannes
Chief of Staff
Reading Signs of Where Nursing Is Headed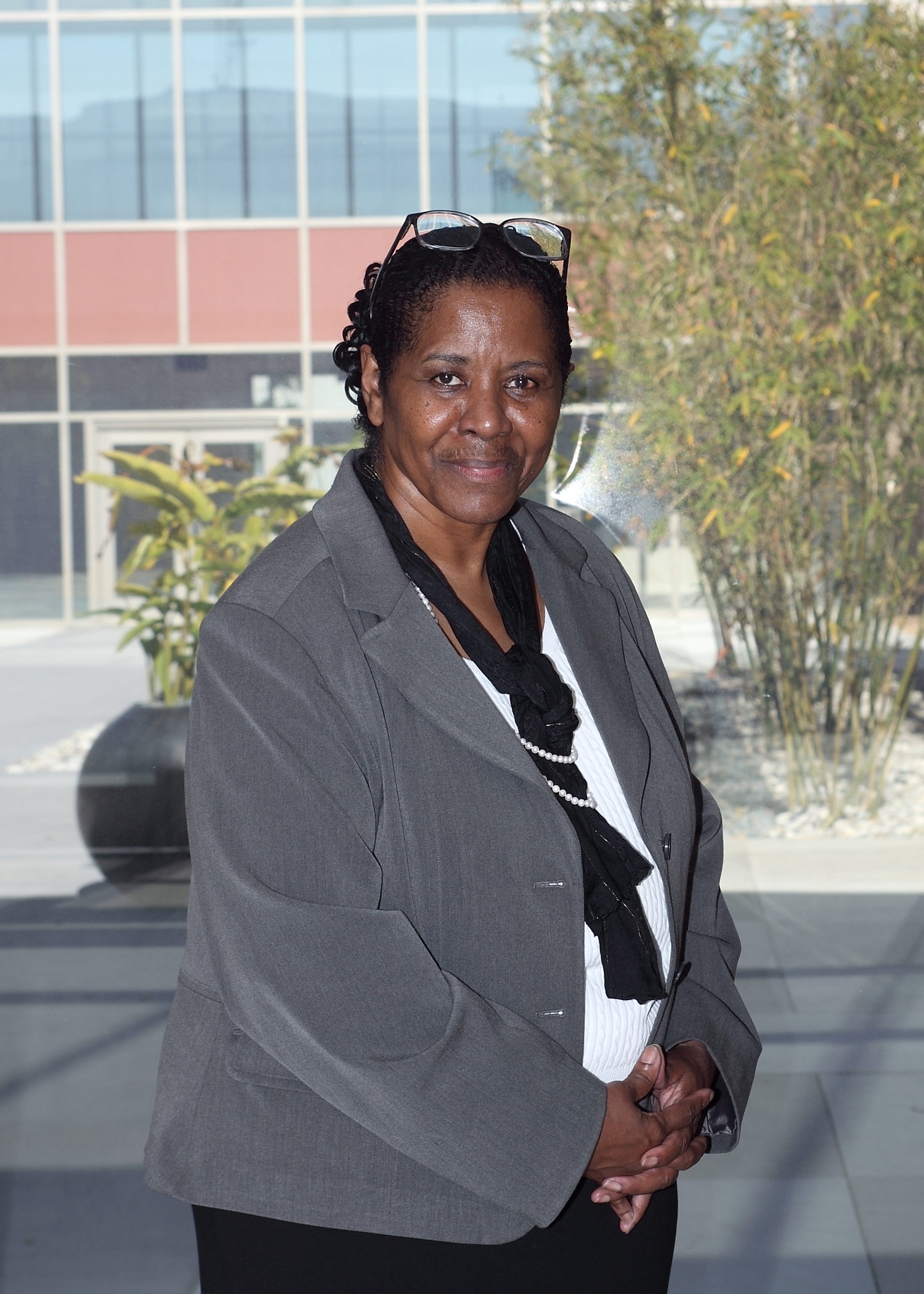 Dr. Gloria McNeal
The Institute of Medicine/Robert Wood Johnson Foundation released a joint report recently, called the "Future of Nursing." The document described recommendations for advancing health through nursing.
Now, the Mervyn M. Dymally School of Nursing, and Dr. Gloria McNeal, the founding dean, will host on Tues., Nov. 30 a webcast that discusses the report in greater detail. National leaders will be presenting live from the National Summit on Advancing Health through Nursing, held in Washington, D.C. to their counterparts in Los Angeles, Sacramento and elsewhere.
Dr. Gloria McNeal, founding dean of the School of Nursing, also will lead a discussion on the report's recommendaitons with others attending the session. Dr. McNeal was appointed earlier to serve on a seven-member panel representing the state. California was one of only five states chosen to put proposals from the new report into practice.
The silence surrounding the disparity in HIV/STD infection for African American and Latino women, and other health issues was broken on Sat., Nov. 6, 2010 in South Los Angeles.
More than 200 women, youth and health care providers came to King Drew Magnet High School of Medicine and Science for an event called "Breaking the Silence." In lively discussions, the women described their sexual health, self-esteem, strategies for disclosure, communication with partners and children, cultural expectations in the African American and Latino communities and other important issues for women of color.
The day-long conference was co-sponsored by Charles Drew University Pacific AIDS Education and Training Center, Understanding HIV/STD Risk in Women of Color Project, and PALS for Health. It featured talks from Dr. Nina Harawa, an assistant professor at Charles Drew University, as well as Dr. Ana Nogales of Nogales Psychological Counseling.
The conference also provided numerous sessions that included discussions on how to speak with your children about sex; women and substance abuse; sex and religion; and what it means to be a bisexual man.
Feedback from the conference was especially positive, as one person said, "The workshops were great! I loved the ones I participated in because they encouraged us to talk about topics and issues often not discussed in our community."
Kaiser Permanente Educational Theater presented, "What Goes Around," a play designed to shed light on the complicated situations that youth can experience through relationships, drug use, and safe sex. Interpretation services were provided for Spanish only speakers in all sessions by PALS for Health.
This year's program included a youth track for teens aged 15 to 22, and a health care provider track for nurses, social workers, and health educators. The youth discussed how hip hop and social media influences female self-perceptions, and how young ladies can provide support for having safer relationships. The health care provider track provided hands on activities that allow them to better work, and communicate with at-risk women.
The health professionals were able to practice what they learned, as more than 100 participants were tested for HIV or STDs. Overall, forty- five people were tested for sexually transmitted diseases by the Los Angeles County STD Program, and 57 were tested for HIV at mobile units provided by Bienestar and Charles Drew University's mobile testing unit.
"It is our hope that we will continue to build awareness and empowerment for reducing HIV/STD risk factors in women of color by engaging the community in heartfelt discussions and events, such as Breaking the Silence," said Jason McCuller, project manager for the Understanding HIV/STD risk in women of color project.
News in Brief
School of Nursing
The Mervyn M. Dymally School of Nursing will be holding its Inaugural White Coat Ceremony for students in the Master of Science in Nursing Program. The event will be held Fri., Dec. 3, 2010 from 3 p.m. to 5 p.m. in the Life Sciences and Research Nursing Education building. Please R.S.V.P. with juliawebb@cdrewu.edu or 323-568-3302.
Medical Sciences Institute
Cynthia Davis, MPH, a noted expert on HIV/AIDS will be speaking Wed., Dec. 1 on World AIDS Day at the King/Drew Medical Magnet High School of Medicine and Science, which shares a campus with the university. Ms. Davis, an assistant professor at the university, will discuss the implications of high rates of HIV. She also will be conducting free rapid HIV tests from the mobile program she operates, along with testers from the AIDS HealthCare Foundation outside of the high school. (Her video tribute continues through Thurs., Dec. 2 on the Lifetime TV Network, as part of the channel's Remarkable Women series.)