Roadeo Notice:

There will be a
roadeo meeting after safety on 4/4.
Looking to donate equipment (trucks, trailers, or both) for this event? Please contact Sarah at

Sarah@cmca.com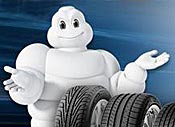 Michelin
Oncall 2.0
Emergency Road Service Takes You There.
24/7/365
Mechanical, Tire Service & Towing

View More Info
Safety Awards Banquet
April 12, 2019
6:00-10:00pm
NEW Location: Doubletree by Hilton Denver-Westminster
Cost is $70 per person – Click here to register!
Sponsorship deadline is Thursday April 4th – Click here for sponsorship info!
Questions? Contact Patti@cmca.com or #303-433-3375 x4.

CVSA's New 2019 North American Standard Out-of-Service Criteria is Now in Effect
Greenbelt, Maryland (April 1, 2019) – Starting today, April 1, 2019, the Commercial Vehicle Safety Alliance's (CVSA) 2019 North American Standard Out-of-Service Criteria is now in effect. The 2019 out-of-service criteria replaces and supersedes all previous versions.
The North American Standard Out-of-Service Criteria is the pass-fail criteria for roadside safety inspections. The purpose of the criteria is to identify critical safety violations. Those violations render the driver, vehicle and/or motor carrier out of service until the condition(s) or violation(s) can be corrected or repaired.
In accordance with CVSA bylaws, the changes were proposed to the Class I Members of the Alliance on Oct. 22, 2018, and subsequently ratified on Oct. 31, 2018. Voting members approved 12 changes to the out-of-service criteria which are effective as of April 1, 2019.
The following changes were made to the out-of-service criteria: Read More...


**NOTE** The 2019 edition of this handbook is available for purchase through CMCA. Call Brett at 303-433-3375 x1.
Mile Hi Foods Driver Named Citizen Driver by TravelCenters of America
TravelCenters of America LLC (TravelCenters), operator of the TA®, Petro Stopping Centers®and TA Express® travel center brands, announced its sixth annual Citizen Driver honorees during an award luncheon ceremony at the Mid-American Trucking Show (MATS) in Louisville, Kentucky. Citizen Driver recognizes professional drivers who help bring respect to the truck driving profession.


TravelCenters launched the Citizen Driver program in 2013 in an effort to honor the many great, hardworking professional truck drivers that keep our economy going. Citizen Drivers not only have an exemplary career in trucking, they honor the great profession of truck driving by demonstrating their good citizenship, safety, community involvement, and leadership.


Steen Gronlund, a driver for Mile Hi Foods, has been selected as a 2019 Citizen Driver. He selected the Wyoming Petro in Laramie as the TA or Petro Stopping Centers location to be dedicated in his name. As a Citizen Driver, he will also be the recipient of a banquet and unveiling ceremony at the Laramie location in June.
"Every year we get so many worthy nominations for this program," said Barry Richards, President and COO of TravelCenters. "We are proud of the image that these professionals and all our nominees exemplify on and off the road. Professional truck drivers play a critical role in moving our economy forward and we honor them through this program."


Judges review dossiers for the finalists for Citizen Drivers, and select professional drivers who demonstrate an exemplary, professional career and one balanced by volunteerism, good deeds and giving back.


Congratulations to Steen, and Mile Hi Foods.
Event details on

Upcoming Events can be viewed on our
EVENTS PAGE!!

April 12th - Safety Awards Banquet
April 25th - Allied Networking
April 27th - TopTech Competition
May 15th - Board of Directors Dinner
June 1st - Truck Driving Championships
June 21st - Sporting Clay Shoot
July 15th - Allied Golf Tournament
UCR Enforcement Date Delayed to May 1, 2019
The Unified Carrier Registration Plan (UCR) is recommending an extended grace period for 2019 enforcement. UCR is requesting that states delay enforcement to May 1 for the 2019 registration period.
The delay is intended to provide motor carriers with ample time to register for the 2019 period. The Commercial Vehicle Safety Alliance (CVSA) supports the UCR recommendation.
For more information, visit www.ucr.gov. The schedule of UCR fees for 2019 was published in the Federal Register in late December.
The new UCR National Registration System ( www.ucr.gov) is ready to handle registrations. For support or questions, call 1-833-UCR-PLAN or send an email to helpdesk@ucr.gov.
As a reminder it is only INTERstate carriers that need to file for UCR, and you can do so at https://www.ucr.gov/
NOTE: to avoid exorbitant processing fees, be sure to file at the website listed above. If you use third party sites (i.e. www.dotauthority.com, www.ucrauthority.com, www.ucrfilings.com, and others) – they typically add on processing fees starting at $100. The government website has no processing fees, and does not take much time to file.
If you have questions on when or how to file your UCR, contact CMCA at 303-433-3375 or patti@cmca.com.



Western Slope Meeting
April 18, 2019
8:00am Breakfast ~ 8:30am Meeting
Location: Wagner Equipment
2322 I-70 Frontage Rd, Grand Junction, CO
TOPIC:
Truckers Against Trafficking

MOBILE EXHIBIT:
Freedom Drivers Project (FDP)
"The Freedom Drivers Project mobile exhibit provides a glimpse into the realities of human trafficking, how trucking is driving change in that area, and simple action steps anyone can take to fight it."

FDP Exhibit is OPEN TO THE PUBLIC - Click here for more info!



Survey for CDOT I-25 Central PEL
Below is a link to a survey being conducted for CDOT's I-25 Central Planning and Environmental Linkages (PEL) study. We were asked to help spread the word regarding the survey. For further information, see the attached flyer.
Employee Use of Personal Vehicles

Courtesy Flood and Peterson
There are numerous occasions where employees use their personal vehicles for company related business. Beware; the employee will not be covered under your business auto policy while using their personal auto's for company related business. An employer can be held liable for the actions of its employees while driving on the employer's business. Any time an employee operating his or her own vehicle on company business is involved in an accident, the company will almost certainly be included in the claim or suit. "Company business" does not include commuting from and to the employee's
home but does generally include driving between work locations (such as the company office and jobsites) as well as the occasional errand to the post office, bank, etc.
A non-owned auto is one that is not owned by the named insured Read More...
Training Calendar - Click Here to Register!

A complete list of Training Classes and descriptions is available on our website!

April 11, 2019 - Annual Vehicle Inspection/Appendix G Seminar (8am-Noon)

April 16, 2019 - Designated Employer Representative Seminar (8:30am-4:30pm)

May 9, 2019 - DOT Safety & Compliance Essentials (8:00am-4:30pm)

May 11, 2019 - Brake Certification (9am-Noon)

Events/Meetings Calendar - Click Here to RSVP!

April 12, 2019 - Safety Awards Banquet

April 18, 2019 - Western Slope Meeting

April 25, 2019 - Allied Networking Event

April 27, 2019 - TopTech Competition