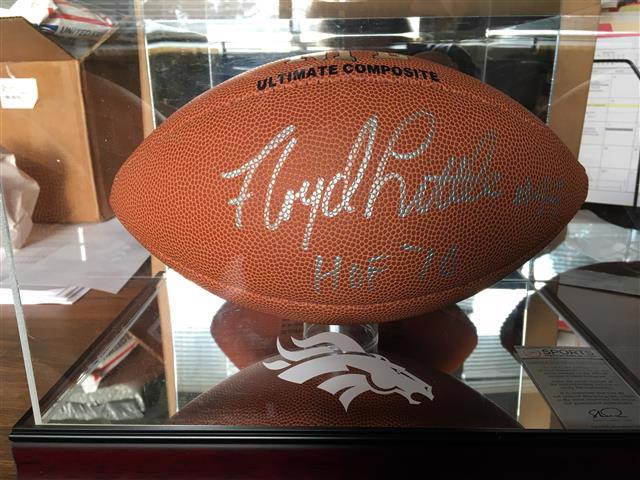 Join the CMC Foundation at our "Perfect Pairings: Taste of Colorado and Silent Auction"!
The event will be held Tuesday, December 7th from 6pm – 9pm. Click here for more information and to register. We invite you to join us for dinner, wine/beer tastings and a Silent Auction. All proceeds from the Auction and ticket sales go to support our Ray Smith Scholarship students, and the Foundation's safety and image programs.
Auction Highlight: Football autographed by former Denver Bronco Floyd Little. Little played for the Broncos from 1967-75, acting as Team Captain all 9 years, including his rookie season. Little was a charter member of the Broncos Ring of Fame, and was inducted into the NFL Hall of Fame in 2010. This is your chance to own a piece of football history!
For those who can't join us in person, the Silent Auction will be held on-line, beginning on Tuesday November 30th. This is a perfect opportunity to finish (or start) your holiday shopping, and support a great cause.
Contact Patti at patti@cmca.com / 303-433-3375 ext. 104 with any questions.