ATA, TMC Announce First-Ever National Technician Appreciation Week

Courtesy of Heavy Duty Trucking
The American Trucking Associations and ATA's Technology and Maintenance Council will be celebrating the inaugural National Technician Appreciation Week September 21-25.

"Professional technicians ensure that drivers are able to travel safely – which has always been, and remains our highest priority," said ATA President and CEO Chris Spear. "The technician team of any size motor carrier, private carrier, or service provider are critical to its successful operation. Without the work they do, the trucks would stop running, and drivers would be unable to deliver the products and supplies that keep the American economy running."


NTAW will celebrate the hard work and commitment of professional technicians, acknowledge the extraordinary efforts of these dedicated professionals, and help attract prospective talent to the industry.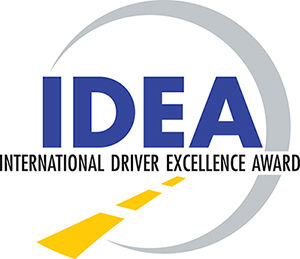 Do you know an exceptional commercial truck or motorcoach driver? Nominate him or her for CVSA's International Driver Excellence Award
The Commercial Vehicle Safety Alliance (CVSA) is now accepting nomiations for its annual International Driver Excellence Award (IDEA), an award that recognizes the careers of extraordinary professional commercial motor vehicle drivers and their commitment to public safety.


The 2021 IDEA winner will receive a check for $2,500 and a crystal trophy. Assuming next year's CVSA Workshop is held in-person at the Louisville Marriott Downtown, as planned, the 2021 IDEA winner and a guest will receive airfare to Louisville, Kentucky, along with a two-night stay at the hotel.
The winner will be announced in March 2021 and acknowledged during the general session of the 2021 CVSA Workshop.
Nominees must have:
At least 25 cumulative years of crash-free driving in a commercial motor vehicle with a clean driving record for the past three years
No felony convictions
No safety-related driving suspensions in the past three years
No driver violations in the past three years, excluding form and manner violations
CVSA is accepting nominations through Dec. 11, 2020. Completed nomination packets must be received in full by the deadline.

Preparing travelers for Glenwood Canyon (Fall 2020)
I-70 in Glenwood Canyon
Motorists should prepare for reduced speeds, no topping in the canyon and safety closures due to debris flow and other weather-related events. CDOT also urges travelers to stay focused on the road and avoid distracted driving. If there is moderate, heavy or extreme rain in Glenwood Canyon over the Grizzly Creek burn scar, it is very likely there will be a debris flow, mudslides or rockfall. In order to maintain safety on I-70 in Glenwood Canyon, CDOT has a plan in place for protecting the traveling public when there could be a debris flow, mudslides or rockfall.

Safety closures
If there is a Flash Flood Watch for the Grizzly Creek burn scar, CDOT will have personnel and equipment on standby in preparation for a closure. If there is a Flash
Flood Warning for the Grizzly Creek burn scar, CDOT will close I-70 in Glenwood Canyon from Exit 116 (Glenwood Springs) to 133 (Dotsero). All traffic will be affected
and CDOT will immediately evacuate travelers from the canyon . During the closure, CDOT will monitor the roadway for debris flow, mudslides and rockfall. Personnel and equipment will be ready to clear the road of debris and assess damage before reopening. CDOT will reopen I-70 in Glenwood Canyon once we've confirmed it is safe for the traveling public. Note: A Flash Flood Advisory is the step between a Watch and a Warning. In the event of a Flash Flood Advisory , CDOT will be on standby in the same way as during a Flash Flood Watch. Read More...

View Spanish Version
2021 Registration Begins October 1 With No Fee Changes

Registration for the 2021 UCR registration year will open October 1, 2020, at 8:00 a.m. EDT. Fees will remain the same as they are for 2020 and are currently listed on the UCR website. Registration for the 2019 registration year (except for state audit purposes) will end on September 30, 2020, at 5:00 p.m. EDT.

Masks for Kids and Teachers needed by Sept. 28th!
Click here for printable flyer