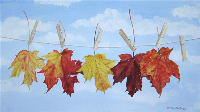 CMCA FALL GATHERING Sept. 22 -
Registration deadline is ONE week away!
Tuesday, September 22, 2020
Golf and Dinner Event
Golf at the Omni Golf Course
Broomfield, CO
10 AM – Shotgun
Recognition Dinner and Reception
Westin Hotel, Westminster, CO
5:30 p.m. Reception on the South Courtyard
7:00 p.m. Dinner and Awards on the South Courtyard
Live Auction and Entertainment to follow.
All registrations must be submitted no later than September 15, 2020


Thanks to our sponsors:
Flood and Peterson
MHC Kenworth
Transwest
Pinnacol Assurance
Great West Casualty
View all sponsors!

View sponsorship opportunities: Sponsorship Form