Western Slope News - March 2021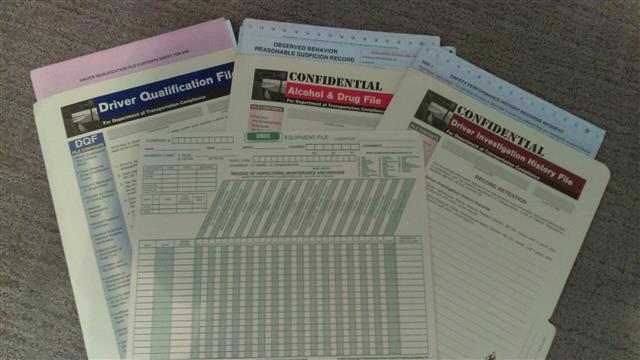 Western Slope "Virtual" Chapter Meeting
Tues. April 13th ~ 8:30-9:45am

Agenda:
CDOT Update - Upcoming construction projects

CMCA Update - Greg Fulton, President

DOT Files and Recordkeeping & how it is affecting the new investigation/audit protocols - Ryan Byers, Front Range Compliance Services

Regulatory Updates
DOT Files and Recordkeeping & how it is affecting the new investigation/audit protocols
Preparing your Files as Electronic Documents

DOT's new Audit Process for Off-site Comprehensive Investigations

Learn about the new and updated compliance review procedures

Learn to avoid the common mistakes that happen during a DOT Investigation

How to be compliant during these unprecedented times.
This meeting will be held via ZOOM. There is No Charge, but Advance Registration is REQUIRED.
Click here to register in advance for this meeting. After registering, you will receive a confirmation email containing information about joining the meeting.
2021 Upcoming "VIRTUAL" Training Schedule
Mar 25 - "Virtual" IFTA Workshop (1pm-3pm)
This free workshop is being presented by the Colorado Department of Revenue and will cover: What is IFTA? How do I register? How do I navigate? Training outcome: Help members become compliant.
The deadline to register is March 23rd - CLICK HERE TO REGISTER!
*HYBRID* Mar 31 - IN-PERSON & "VIRTUAL" Surviving DOT Audits (8am-Noon)
*NEW* Apr 20 - "VIRTUAL" DOT Files and Recordkeeping (8am-Noon)
June 17 & 18 - "VIRTUAL" DOT Safety and Compliance Essentials (8am-Noon)

US 50 Little Blue Creek Improvements
The Federal Highway Administration, Central Federal Lands Highway Division and the Colorado Department of Transportation are starting a 4-mile roadway project on US 50 approximately 30 miles from Montrose and Gunnison.
​
Download Open House Presentation Slides.
Click here for the website to learn about traffic impacts, FAQ's and to sign up for project email updates.
You can also contact the public information team via email or phone:
Email: us50LittleBlue@gmail.com
Phone: 970-340-4333
Sign up for text alerts: Text us50 to 21000
"The Voice of Colorado's Trucking Industry"
Colorado Motor Carriers Association
4060 Elati Street, Denver Colorado 80216
Denver Ph: 303-433-3375 ~ Western Slope Ph: 970-549-0442
www.cmca.com ~ Jo@cmca.com
| | |