Cranford Publications News

Traditional Music from
Cape Breton, Ireland and Scotland
| | |
| --- | --- |
| Volume #2, Newsletter #1 | 01-2013 |
Cranford Publications

44429 Cabot Trail, Cape Breton Island

Englishtown, Nova Scotia Canada, B0C 1H0

1 888 860 8073

(FAX or messge anytime)

1 902 929 2391 (9AM-6PM AST)

Cranfordpub.com

promotes old-style instrumental Cape Breton and Celtic dance music. Notation, sound clips and information are posted online - resources that complement the books and recordings we make available. This email is being sent both to provide easier navigation to material added to our website, and to confirm that you wish to remain on our mailing list.

If this email newsletter, delivered 1 to 3 times a year, is too much for your inbox, please feel free to opt out using the unsubscribe link found at the top or bottom of this page.



Introductory Note from the Editor
Happy New Year! Since the last newsletter I've been finishing up volume 8 of the Musical Heritage Series. This new tunebook, which will be titled

The Cape Breton Scottish Collection

, is now in the final stages of assembly and is scheduled for release on World Fiddle Day (May 18).

The main article in this newsletter focuses on the history of interplay between fiddle and pipes and how that influenced the evolution of Cape Breton's distinctive style of fiddle music (the subject of a future book). As always, featured books and recordings link to offerings new to Cranfordpub.com. As well, I've updated our website with over 70 new transcriptions, many with accompanying sound clips. I've also included notation for some previously unrecorded new tunes and for the first time made raw, solo fiddle mp3s to complement them.

Paul Cranford,
North Shore, Cabot Trail, Cape Breton
Bagpipes and Fiddles

Angus Beaton,1930

For the past 200 years, in addition to a connection with an older aural Gaelic culture brought by early settlers, the continuing relationship between pipers, fiddlers and dancers has nurtured Cape Breton's music. In the early 20th century, fiddlers like Little Mary Beaton (aka Mary Hughie MacDonald) and her first cousin, Donald Angus Beaton, learned much of their early repertoires by ear from both pipers and fiddlers.



Piper Alex,1941

In the same era, composers such as Gordon MacQuarrie and Piper Alex MacDonald played both instruments and as well, fiddling families such as the Chisholms of Margaree Forks and the MacKays of Glendale, befriended Scottish piper Sandy Boyd (a student of the famous Scottish composer/piper John MacColl), learning tunes from him and strengthening the connection between fiddle and pipes. This set the stage for Cape Breton's distinctive sound and later interpretations of music from older fiddle and pipe tunebooks.



Sandy Boyd, 1955

Over time, the fiddle repertoire has developed to include both old country book tunes and local compositions. Today both travel and various media allow more interchange than ever before. As well, many Cape Breton musicians have chosen to live in Scotland and vice versa. Festivals like Celtic Colours further encourage the flow of inspiration to travel in both directions - to and from the old country.



In the recent piping world, three families that are well-known recording and performing artists influenced by the fiddle traditions include The Moores of Dunkeld (pipemaker-players Hamish & Finn), The MacKenzies of Mabou (Kenneth & Angus) and The MacDonald's of Moidart (Dr. Angus, Alan and Iain). All have travelled back and forth between Cape Breton and Scotland many times and all have both shared the music from their homeland and learned music from the other side of the Atlantic.


Thanks to Barry Shears for the use of these photographs.
Joe Peter MacLean

Two weeks ago Cape Breton lost Joe Peter MacLean, a fine fiddler, character extraordinaire and Gaelic icon. There was a lovely send off for Joe Peter - a state funeral (Cape Breton style). It was standing room only with about 350 people filling the church followed by a spirited reception including Gaelic songs and fiddle and pipe tunes that lasted for many hours.
Joe Peter was perhaps the last Cape Breton Gael who wasn't educated in an English speaking school. A native speaker, his mother home-schooled him and he picked up the fiddle by ear from his father. Somewhere along the way he taught himself to read music and to play many instruments. His repertoire ranged from instrumental versions of Gaelic songs to the latest fiddle tunes from contemporary compilations. He shared this music in many kitchens and concerts throughout the island and during trips to the Hebrides.

Joe leaves behind memories of his quirky and often funny ways, plus his many kindnesses to those around him. Tunes and tributes have poured in. This poem by Annemarie MacArthur Barry eulogizes Joe Peter's place in Cape Breton's culture. Memories of Joe Peter is a march Brenda Stubbert composed.

2006 Celtic Colours
Kenneth and Angus MacKenzie - Piob is Fidheal


Piob is Fidheall

Kenneth and Angus MacKenzie are known for the Gaelic accenting in their lively music. Raised in Mabou, by a Gaelic-speaking family, they were immersed in the language and culture from birth. Kenneth plays highland pipes, border pipes and fiddle. Angus now lives in Scotland where he plays pipes and whistles with two groups, Daimh and Seudan.


In 2009 the brothers won the Celtic Colours Drive'Ers Association Award a fund which awards studio time for the first recording of an up and coming Cape Breton artist. " Piob Is Fidheal " (Pipes & Fiddle) is the CD they created with the help of that prize.
Maiden Dubh an Donais - Dr. Angus MacDonald

Dr. Angus MacDonald is a world-renowned Scottish, competition piper who has been strongly influenced by the music of Cape Breton. Many years ago he came to teach piping at the Gaelic College and eventually he married a local girl. Both piping and a medical career took them back to Scotland, however they do come back to Cape Breton frequently... both for family and music.

Angus's CD reflects diverse influences and repertoire from traditional Cape Breton dance tunes to 17th century harp music. There are instrumental versions of Gaelic songs as well new compositions by himself and by his brothers, Iain and Allan (both are featured on the recording). Guest appearances by Doug MacPhee, Alasdair Fraser, Dave MacIsaac, Allan Henderson and many more round out this full-length recording.
Seudan

Seudan is made up of four young Scottish pipers (Calum MacCrimmon, Angus MacKenzie, Fin Moore, and Angus Nicolson) and their mentor, Allan MacDonald (the brother of Dr. Angus, featured above). They play spirited traditional pipe music with influence from the dance music of Cape Breton. In addition to the strong tunes, this debut recording includes Gaelic singing from both Allan MacDonald & Kathleen MacInnes.

Unlike most modern bagpipes which are tuned somewhere between Bb and B, the pipes played here are more mellow - pitched to the key of A - copies of a set made in 1785 in Kintail. (Reproduction instruments made by Hamish and Fin Moore)
The Celtic Colours Sessions - The Barra MacNeils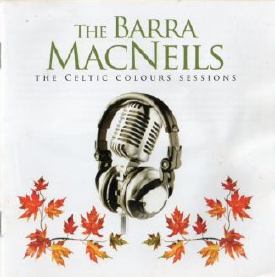 The Celtic Colours Sessions
A very powerful album, some listeners are saying this is the Barra's best recording to date! Each day during Celtic Colours 2011, The Barra MacNeils recorded with a different lineup of musicians, all of whom were made available to them by the festival's sponsorship.

Each track features a different artist or group accompanied by members of the Barras who tastefully join in. The Barra's musicianship and professionalism shine throughout and even with so many differing styles, the chemistry and flow works throughout. The material ranges from new original songs to traditional tunes and as well, re-workings of existing standards, including traditional Gaelic material.

The CD includes two instrumental sets - the rest are songs from Celtic Colours performers, with instrumental breaks and backup by various members of the Barras.



Newly Added Tunes

Over 70 tunes have been added to cranfordpub.com s

ince you last heard from us. You will find these tunes by exploring the pages of the featured products.



Most of these additions include music notation complementing the descriptions of books and recordings referenced in this newsletter. Many of these tunes eventually end up in books we publish.

Here Comes John Allan Cameron



Like his uncle, the famous composer Dan R. MacDonald , John Allan also inspired a generation. His guitar instrumentals were learned by virtually every Cape Breton musician who started out in the 60s and 70s. As well, his long-running television shows brought Cape Breton music to a wider audience.

The repertoire ranges from slow airs to ballads, from pipe tunes to marches, jigs and reels.
DVD - Highland Legacy : The Music of Cape Breton


History, Music & Dance



A lively forty minute documentary which captures the intense passion of people within the Cape Breton music scene, this DVD features footage from square dances, festivals and house parties.

Fiddling from Kinnon Beaton, Glenn Graham, Willie Kennedy, Rodney MacDonald, Alex Francis MacKay, Teresa MacLellan, Mike MacDougall, Buddy MacMaster, Father Angus Morris and more. Tunes played in the soundtrack are listed with elapsed times on our website.

Commentary is given from traditional story tellers Archie Neil Chisholm and Joe Neil MacNeil, from historian Bob Morgan and from many professional musicians including John Donald Cameron, John Campbell, Winnie Chafe, Marie MacLellan and Doug MacPhee.

Screen Shots & Tune Listing
Andrea Beaton - Little Black Book

A CD containing
All original compositions

Andrea Beaton's newest release, Little Black Book is a ground breaker. Not only did she write every melody on the CD, the guitar-fiddle arrangements are of a style not often heard on Cape Breton recordings. Her accompanist is Magdalen Island guitarist Louis Charles, who brings with him strong influences from both the modern Quebecois and Irish traditions giving a fresh sound to complement Andrea's strong Cape Breton fiddling.

Little Black Book is a recording of all original fiddle music. They're all new tunes and they sound traditional - as we expect from Andrea, they sound if she's been playing them her whole life.

10 Transcriptions posted.
Josephine Keegan - The Keegan Tunes Vol. 4


Josephine Keegan's tunes

IRISH MUSIC - Ten years ago, an issue of the Silver Apple News featured a book of tunes by Irish fiddler-pianist Josephine Keegan of Co. Armagh. Since that first release of The Keegan Tunes, Josephine, now in her late seventies, has become quite prolific, publishing a number of books and recordings - the most recent being The Keegan Tunes Vol. 4.

Josephine's composing style is very personal, with her subtle phrasing being

important to the understanding of the tunes

.
The Pacemaker - A march by Paul Stewart Cranford (P.S.C.)


4 part Pipe March

Here - with pipe gracings

I wrote this tune for my good friend, pianist Gordon MacLean, composer of the very popular reel The Mortgage Burn. Gordon was born on a lighthouse and appropriately, he was the piano player on my first CD, The Lighthouse .

Clicking either image takes you to a full size score. The gracings for the pipe setting at right were generously added by Dr. Angus MacDonald of Moidart.

For reference, Solo fiddle (mp3).
Memories of Joe Peter - A new march by Brenda Stubbert


4 part march by Brenda Stubbert

The day after Joe Peter passed away Brenda composed the first two parts of this tune. She added variations the following day.

Brenda played the tune last Thursday at the Rollie's Wharf session in North Sydney. Joe Peter had participated at the session the week before.

Fiddler Allie Bennett has taken a fancy to it and is already planning to record it on CD later this year.

For reference, Solo fiddle by Paul Cranford (mp3).
Joe Peter's Jig - Key F Jig


Jig in F

My latest tune is a new jig, another composition composed to honour Joe Peter MacLean.

Joe Peter often played medleys in the key of F and strangely I was just in the midst of composing this tune when I got the call that he had died. I wish I had made it for him while he was still living.

For reference, Solo fiddle by Paul Cranford (mp3) .
World Fiddle Day - May 18, 2013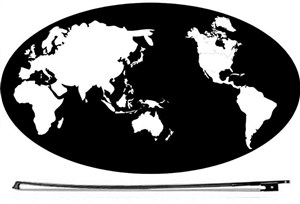 Think Globally, Fiddle Locally
Caoimhin Mac Aoidh, fiddler and author from Co. Donegal, Ireland has written an article for Fiddler Magazine describing the history and goals of World Fiddle Day. Here's a quote from that article:

" World Fiddle Day is a simple concept. It is about getting people who play on this family of instruments to celebrate the beauty which these instruments create by playing on that day, and also by allowing those who are attracted to the music as listeners or those learning the instruments to greater appreciate them. This can be done by providing some form of learning opportunity through an educational event such as a workshop—"try the instrument" session, etc. It is that simple. Even simpler, you might just play a few tunes on your porch. You might dedicate a piece from your concert as first violinist with the Philharmonic Orchestra in celebration of the day. You might offer a free workshop for your fellow musicians. It is as big and as small as you want to make it... "
Events can be posted on this Facebook page .

Here at Cranford Publications, as a celebration of World Fiddle Day, we have chosen that date to release our newest book: The Cape Breton Scottish Collection. Look for it at cranfordpub.com on or before World Fiddle Day - May 18, 2013. Rest assured I'll be playing a few tunes that day ... but then again, I always do!!
Bonus offer to readers of this email only.

Valid until World Fiddle Day 2013:
The Celtic Colours Collection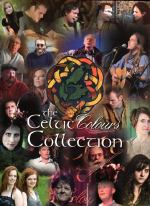 Free with any order over $60

Both to create awareness of World Fiddle Day and to help promote Cape Breton's Celtic Colours International Festival, Cranford Publictions is making this special offer:

Free Celtic Colours book with any order over $60 (before postage... applies to retail customers only).
Note this offer isn't advertised on our website. To qualify, make your order any time between now and this year's World Fiddle Day , May 18, 2013. At the time of check out, simply send me a reminder email that you want the book,

It's a beautiful book, one which I am proud of ... lots of musical variety and visually the best production / layout I've ever collaborated on.
Fiddle Me This :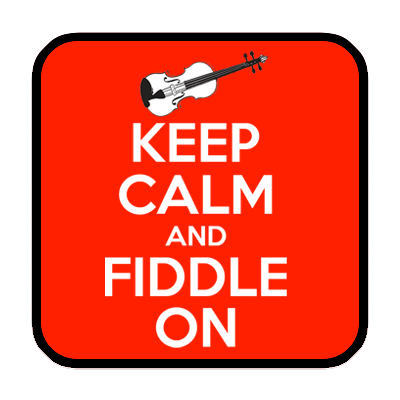 Custom Fiddle Designs

My wife Sarah is a fiddler too. Wildfire is a mighty reel which she wrote. She is also a potter and graphic designer. She has a number of online shops selling her designs, some of which are based on Zazzle, a print-on-demand site. Fiddle Me This is her store that focuses on violin based items. You can order fiddle T-shirts, bumper stickers, mugs, iPad and laptop sleeves, buttons, cards and many other products. As well, you can customize them by adding your name or text to the design.

You can also find musical designs in her shop The Artful Badger on zibbet.com.
If you have enjoyed this newsletter, feel free to share it with friends using the Facebook Link or this forwarding utility.

Slainte,

Paul Cranford
Cape Breton Island
January, 2013