Cranford Publications News

Traditional Music from
Cape Breton, Ireland and Scotland
| | |
| --- | --- |
| Volume #4, Newsletter #1 | 05-2015 |
Cranford Publications

Cape Breton Island, Nova Scotia, Canada

 1 888 860 8073  (FAX or message anytime)

 1 902 929 2391 (9AM-6PM AST)

Cranfordpub.com

 promotes old-style instrumental Cape Breton and Celtic dance music. Notation, sound clips and information are posted online - resources that complement the books and recordings we make available. 

If this email newsletter, delivered 1 to 3 times a year, is too much for your inbox, please feel free to opt out using the unsubscribe link found at the top or bottom of this page.



Introductory Note from the Editor



Violin family - A Cello, Viola & fiddle by Cape Breton luthier Otis Tomas

This newsletter brings you information from both Cape Breton and the world fiddling community.

In Cape Breton the past year has been a difficult one for many as it marked the passing of a few of our respected elder fiddlers including Willie Kennedy, Buddy MacMaster, Maynard MacKenzie and Francis MacDonald.  Many tunes have been written for and by these gentlemen.  A number of these melodies have been added to our website.

In Ottawa, in March of this year, the Canadian House of Commons voted unanimously in favour of creating a National Fiddling Day. With the passing of this act, all of Canada honours the nation's varied fiddling traditions each year on the third Saturday in May, a date chosen to be in line with World Fiddle Day (WFD) an already established annual celebration of the violin family. This year the event takes place Saturday May 16.



World Fiddle Day in turn asked me to be the 2015 Patron of WFD, joining the company of past patrons Michael D. Higgins (The President of Ireland) and Pete Clarke (a well-known Scottish fiddler and founder of the annual Niel Gow festival in Dunkeld). I will be celebrating the day at Governor's Pub in Sydney with a ceilidh and a book release party for my newest publication, The Cape Breton Highland Collection. For those at home, I have been interviewed about my new book and about Fiddle Day for CBC radio's Island Echoes. It will air on WFD (May 16, 6-8PM AST).


This is the ninth volume in the Cape Breton Musical Heritage series. The Grey Book, is a compilation of 228 older Scottish pipe tunes.  It is the result of an intense scrutiny of older collections of pipe music as well as recordings of master players. The arrangements represent many of the classics of Scottish piping as interpreted within the Cape Breton fiddle tradition.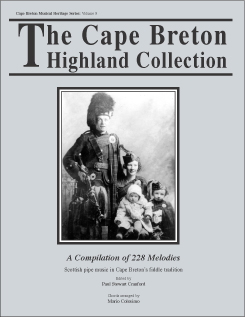 Vol. 9 of The  Cape Breton Musical Heritage Series

In 19th century Cape Breton, tunes circulated freely in a predominately aural tradition which included fiddlers, pipers, dancers and lilters. That interplay nurtured a rich style which owed much to the older Gaelic music and dance traditions of Scotland.


Eventually, as some traditional players became musically literate, many expanded their repertoires to include both old and new music from Scottish tunebooks. Their manner of accenting however remained connected to the traditions of their forefathers.

Highland pipe tunes became a staple in the Cape Breton fiddle repertoire. Many feel that its connection to piping is what gives Cape Breton fiddling its distinctive character and that to develop a Cape Breton sound it helps immensly to have a number of pipe tunes in one's repertoire.


Pipers will also find this book valuable as it contains solid settings of carefully chosen tunes, arranged in Cape Breton style.  An intermediate level piper should have no trouble adapting to this style of notation and be able to learn tunes from this book while adding their own pipe specific grace notes and embellishments.
More Info, sample tunes, index etc are given here.
 

This book, with accompanying DVD, is the second and final volume in the Glengarry Collection of Aonghas (Angus) Grant's Highland fiddle repertoire. The book contains 188 tunes with related history and photographs. Some of these tunes have never been published before, while others are only available in out-of-print books and pipe settings. The collection also includes a number of tunes composed by Grant, and ones composed in his honour. The accompanying video includes Grant performing 81 of the selections.



Angus with Doug MacPhee 2005

There is some overlap with the older Cape Breton repertoire however in general you will find subtle differences in settings due to the differing accenting used in these currently independent traditions.

Sample tunes
Otis Tomas Tunes

Luthier-fiddler Otis Tomas is still making tunes and building fiddles. In January he and an entourage of musicians and instruments returned from Scotland where they performed some of his original music for The Celtic Connections Festival in Glasgow.

I have promoted some of Otis' music before - both in The Fiddletree, a hardcover book-CD, and another CD project titled The Unfathomable Menagerie. For this newsletter we are featuring his current book of tunes The Fiddletree Collection (different from The Fiddletree). Since he is an active composer Otis prints perhaps 20 books at a time and then when he has added a few more tunes he releases another edition.

A selection of his current favorites, this compact, inexpensive compilation contains about 150 tunes, 58 of which have been recorded and notated for the aforementioned still available projects.

I have posted more information and a number of sample tunes here.
Tunebooks from other Sources

With rising postage costs and fluctuating exchange rates it often doesn't make sense for me to import books only to ship them again. In some situations it is better for customers to order direct from foreign publishers.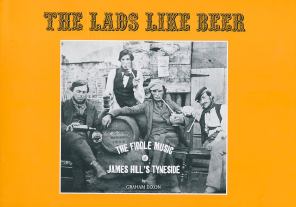 The Music of James Hill

The Lads Like Beer (The Music of James Hill) is an example of one of those titles. Recently, while reading through my copy of that book, I noticed a couple of tunes which I didn't know were composed by Hill ( Factory Smoke & The Wonder).  For many years those two hornpipes circulated in Cape Breton's aural tradition uncredited and so I included them in The Cape Breton Scottish Collection without composer credit (an error which will be corrected in a future edition).

To get all of James Hill's music, you can order the book direct from the publisher/editor, Graham Dixon.
DVDs from Nova Scotia Film-maker Peter Murphy





 
 

Flexible Bundle Offer - great value! 

Custom book bundles

Collectively the nine books in the Cape Breton Heritage Series now contain over over 2200 tunes. Individual titles retail at $19.95 or $24.95. Here however, for those of you looking for a bargain, you can buy in bulk - perhaps collectively for a group of musicians, or because you want to complete a personal library.

Our  flexible bundle offers give you a choice of any eight or nine of the following eleven Cranford Publications titles offered below - (including multiple copies of the same book)

8 books for $100 + postage.
9 Books for  $112.50 + postage. (the complete 9 book CB Heritage Series -listed by date of 1st edition below).
More than 9 books - still $12.50 each... If you want to substitute from the list below or buy more than 9 copies of these titles just send an email after purchase

These are the eligible titles:

The Cape Breton Highland Collection (2015)
The Cape Breton Scottish Collection (2013)
The Cape Breton Fiddlers Collection (2007)
Brenda Stubbert: The Second Collection (2006)
Jerry Holland: The Second Collection (2000)
Winston Fitzgerald: A Collection of Fiddle Tunes (1997)
The Lighthouse Collection (1996)
Brenda Stubbert's Collection (1994)
Jerry Holland's Collection (1988)

Or add one or both of the following titles as substitutions: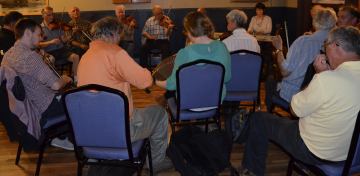 The Northside Session - Thursday night at the Blue Mist, Bras d'Or.
There are a number of regular sessions around Cape Breton including Wednesday nights, 8PM at Bunkers (upstairs at Governors Restaurant in Sydney) and Thursday at The Blue Mist (200 meters from the Trans Canada in Bras D'Or). There is also a new one Sunday afternoons at the Baddeck Yacht Club and a bi-monthly one at the Creignish Community Center

Conclusion

Cape Breton's fiddling tradition is a rich one that I cherish. I am proud both to be a Canadian celebrating National Fiddling Day and to be this year's patron of World Fiddle Day. I hope you all have a tune-filled day!!

Slainte,

Paul Cranford
Cape Breton Island
May, 2015

PS - If you have enjoyed this newsletter feel free to forward it to an interested friend