Here's a heads-up on a brand new product that can make you money:

Gallery Blocks
are up and running on our ROES site.
These beautifully crafted plaques are composed of photographic prints on stand-out wooden blocks. Your images wrap around the blocks for a classic museum look.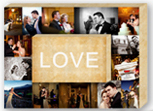 The Center Stage - Mini 12 x 9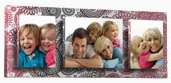 The Classic Three - 28" x 11"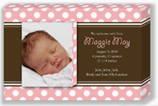 The Invite - Mini 15" x 10"
This is a
real
photographic process. Your images are printed on Kodak Metallic paper, mounted on raised blocks and sealed under a protective coating. The back of the plaque is solid wood.
Gallery Blocks
are ready to hang in your clients' homes or offices. They can be shipped directly to your clients, to your studio or may be picked up in our South Florida store.
_____________________________
Ordering is really easy. Just drag your JPEG images into one of dozens of ROES templates. Then, crop to taste and place your order online.
Your Mark-Up -

Gallery Blocks are an entirely new product. So, you'll have to be the judge of what to charge. But, we believe you can mark up Gallery Blocks by 100% to 200% above your lab costs.*
Design & Ordering Time...

should be under 10 minutes.

(You may need some extra time to add type or effects in

Photoshop

.)
To Place Your First Gallery Blocks Order:
Click to download or start ROES.
Select the

Gallery Blocks

catalog.
Crop your images. Then, order online.

Note: Be careful that sections of your image that you want on the front are

not

on the wrapped side portions of the blocks.