Some of My Photographs
New England & Canada Cruise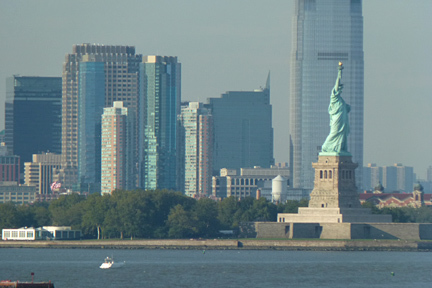 Leaving New York Harbor Telephoto Shot From Aft Deck
Portland, Maine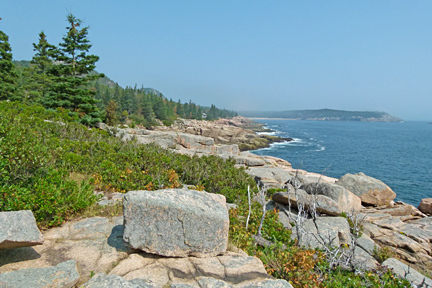 Acadia National Park
Bar Harbor, Maine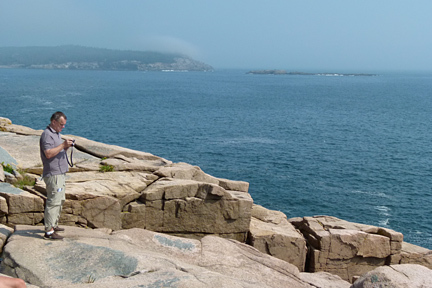 Matti on the Rocks at
Acadia National Park
Scots Guard at the Citadel Hill Fortress, Halifax, NS, Canada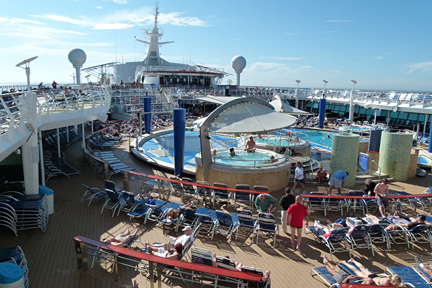 A Sunny Day at Poolside
A Friendly Hostess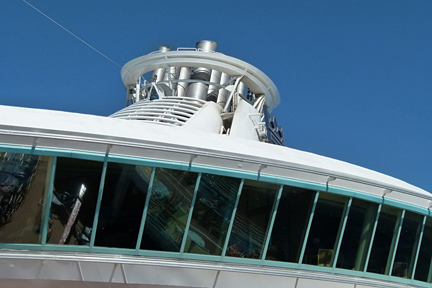 Ships' Shapes Can
Make Nice Compostions

Caribbean Cruise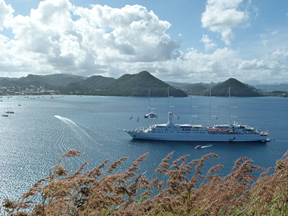 Wind Surf - Pigeon
Island, St. Lucia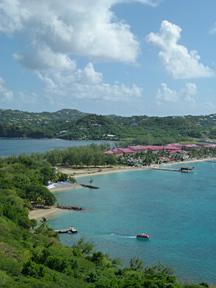 Pigeon Island, St. Lucia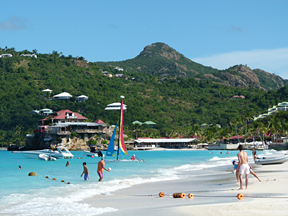 St. Jean's Beach, St. Barths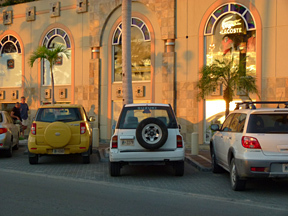 Shops at Marigot, St. Martin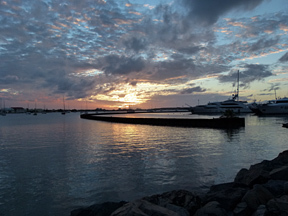 Sunset on St. Martin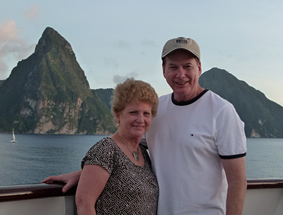 My wife, Elaine & me. Dusk at the Grand Pitons, St. Lucia
Dear ,

Cruises have become America's #1 vacation. They're a great value and offer photographers the opportunity to visit and photograph multiple locations.


Last March I did a newsletter with suggestions on photo techniques applicable to island-hopping photographic vacations.


This is Part 2 of my series. I'd like to offer some additional tips about how you...as a dedicated photographer...can get the most from your sailing and shore adventures.

Also...

don't miss our 1¢ metallic print sale

at the end of this newsletter. This special applies to online orders for all metallic print sizes from 8" x 10" to 20" x 30." Good for pro and amateur photographers until February 15th!

________________________________
When deciding on a cruise there really are no bad choices. But, which ship you choose will dictate...at least to some extent...the nature of your cruise photography.



Cruise Ships -

Today's mega-ships and medium-sized vessels definitely offer travelers an excellent value. You get transportation, accommodations, food and entertainment all for one low package price. The ships themselves are awesome!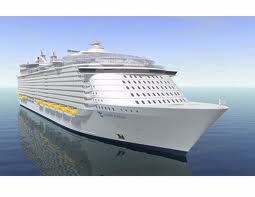 The Oasis of the Seas - A Cruise Experience
Of A Lifetime For Over 6000 Passengers



A Photographer's Viewpoint -

Keep in mind that on these large ships the cruise itself is 90% of the attraction. The destinations on shorter cruises tend to be secondary...and you probably won't be visiting small, scenic ports.

Check the ship's itinerary to see the time you'll have in port. If your ship sails at 5:00 PM you will need to be back on board by 4:00 and you'll lose any possibility of night or sunset shooting.

Consider your entire cruise...on and off the ship...as a photo assignment.
You'll find that as a photographer you'll enjoy your cruise experience even more than the casual traveller.

Cruises I can personally recommend:

Royal Caribbean's

Oasis of the Seas

and Allure of the Seas -

The Atrium on the Oasis of the Seas

These are the largest cruise ships in the world. They offer a seaborne experience that is a cross between

Disney World

, Las Vegas and the halo deck on the starship

Enterprise

! The two sister ships offer the ultimate large-ship adventure, especially for families.

Celebrity's

Solstice

,

Eclipse

, Silhouette and

Equinox

offer upscale cruising at very reasonable prices. These new ships are magnificent and are ideal for both adults and families with children.

The Celebrity Equinox

Cunard's

Queen Elizabeth

and

Queen Victoria

provide old world charm and a touch of British class to the cruise experience. Their itineraries are excellent.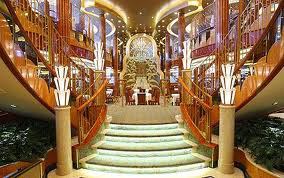 The Grand Lobby of the Queen Elizabeth

Smaller Ships - Ships carrying from 200 - 400 passengers offer travelers and photographers a more intimate, yacht-like experience. The service is more personalized and you'll meet really interesting people.


A Photographer's Viewpoint -

Smaller ships allow me to treat my vacations as if they're pro photo assignments.

Cruises I can personally recommend:

Windstar's Wind Surf, Wind Star & Wind Spirit -

The Wind Spirit

These beautiful sailing yachts cater primarily to adults. You'll cruise with interesting, well-educated passengers, enjoy superb food and be catered to by a fabulous crew. All Windstar ships have a complete water-sports deck and visit photo destinations that can't be beat.

Yachts of Seabourn's Legend and their five other ships

-

Enjoy Gourmet Dining

Just over 200 passengers experience millionaire's cruises to exotic ports. Prices run higher than most cruise lines but the Seabourn cruises are worth every penny. I'd suggest looking at various online travel sites to see if you can get a last-minute bargain!

______________________________
Consider the ship itself as a work of art.
You'll have an array of shapes, designs and backgrounds.

Here are a couple shipboard images I took on Royal Caribbean's Explorer of the Seas (a medium sized ship I highly recommend) as we sailed out of New York's harbor.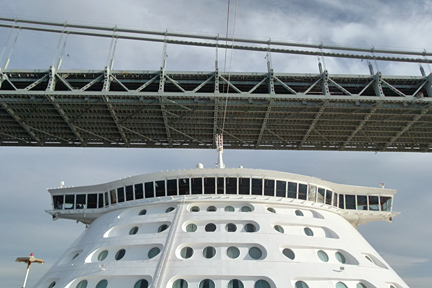 Crossing Under the Verrazano Narrows Bridge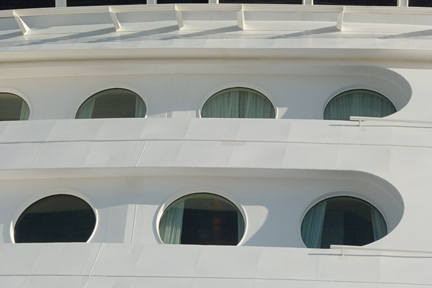 I Zoomed In To Accentuate Strong Patterns


Shoot available light pictures of the evening shows.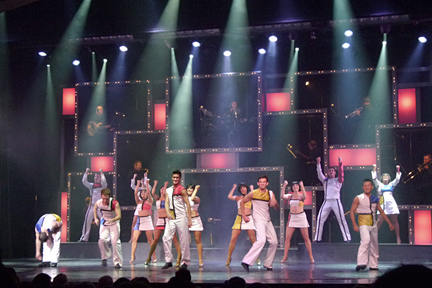 A Gala Performance on the Explorer of the Seas
You'll get the best results with an all-in-one camera that has a viewing screen that you can swing down at an angle.


Pictures from the orchestra - Just hold your camera above the person in the row in front of you for short periods of time.

Be courteous to the people behind you and don't keep your camera up constantly.

Photography from the theatre's balcony - Shoot from an aisle using a telephoto setting. If possible, use a small tripod or monopod (ship's rules permitting.)


Be careful with your white balance as stage lighting can be tricky.

Adjust your camera's ISO setting constantly, based upon viewing your monitor images, as the light level will be changing. The noise from an 800 or 1600 ISO setting is preferable to missing a great shot!
_________________________________
Take portraits of your family to tell the story of your on-board cruise adventure.
Onboard opportunities

With ship backgrounds

At the rock wall

Shoot down at a family member on wide angle for a different angle

Shoot up

for an exciting picture

On the Promenade

With costumed characters

Pool and waterslide shots


Sunsets

Dining room (all dressed up)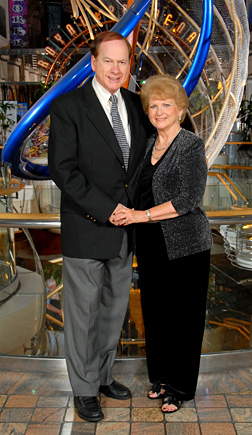 My wife, Elaine, and me
taken by the ship's
photographer.
Tip: Get yourself in the pictures by purchasing some prints or digital files taken by the ship's professional photographers. You'll cherish those prints long after you forget their price!






_________________________________
The Rule of Thirds

is well known to most pros and advanced photographers. It's a simple approach to composing your pictures "by the numbers" that will give you prize-winning scenic photographs.

When you compose, break the visual elements of your picture into thirds.

Place each element into one third of the composition. In this shot the top third is the sky, the middle third the land and the bottom third the water.


Do the same from left to right. Can you

This shot won me 1st prize and a
free cruise for two in a
Windstar photo contest.

see how the Rule works to make this a successful picture?


In some cases you'll put one element in two thirds of the picture and another visual element in the remaining third. Nearly all of my scenics use the Rule of Thirds to some degree.
Tip: Most compact digital cameras have a viewing option with the grid shown above. Use this feature for composition and to align horizon lines.


2. Take Advantage of Your Camera's Zoom Lens
Wide Angle Shots
give you excellent depth of field and a greater sense of distance.
Scenic Overlook on St. Barths -

My Leica V-Lux's wide angle
setting kept everything from the type in the foreground
to the horizon is in sharp focus.
Telephoto Pictures
flatten perspective
for strong compositions.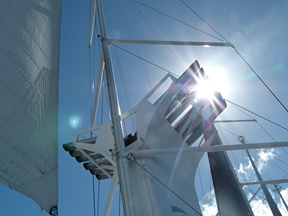 Wind Surf Sails & Rigging -

The telephoto setting
brought in details 200 feet above the deck.
_________________________________
Smart Ways To Shoot Onshore


Ships' shore excursions and tours can be a great way to see a new locale.

But, as a photographer, structured ships' tours may not give you the time or freedom you need to get your pictures.

Here are my guidelines on whether to take a tour:
Book one of the ships' tours if:
You have any security concerns regarding your safety.

If you don't feel comfortable in a given country due to not knowing the language, customs or roads.

When tours can get you into sites that would require hours of waiting in line if you went on your own (i.e. museums, castles, churches or other historic sites.)

If the tour is the only way to reach a specific destination (i.e. for snorkelling on a reef or a remote beach on a different island.)
If the tour provides a truly memorable life experience you could never have on your own. (i.e. The 10 Meter Yacht Race in St. Martin is unforgettable!)

When it makes sense to go off on your own...or with other photographers:
In "safe" countries like the U.S., Canada, the U.K., western Europe, Israel and most islands of the Caribbean.

On small islands...where you can't get lost...renting a car is often very convenient.

If you want to tour national parks or to travel farther away from the port than the ships' tours will take you.

A view of the Explorer of the Seas from a
mountain high above Bar Harbor, Maine

Self-tours will give you more freedom to take pictures at your own pace. They may...or may not...save you money.

_________________________________


What To Do On A Rainy Day


Rain happens...even on a cruise.
Here are my suggestions:

1) Get a Little Wet -
We always pack ponchos and compact umbrellas to keep us and our equipment reasonably dry.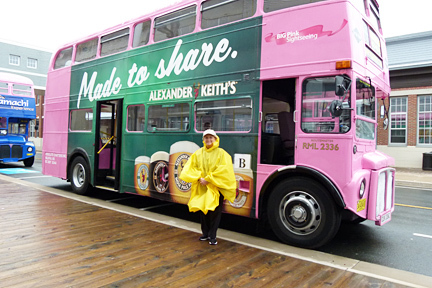 In the rain a poncho is a girl's best friend!

2) Visit Local Museums -


When it rained in Boston - Most passengers went to Boston's famed outdoor tourist sites. We visited the Museum of Fine Arts instead.
What a find! We saw famous American oil paintings, colonial furniture & jewelry and a fabulous Egyptian collection.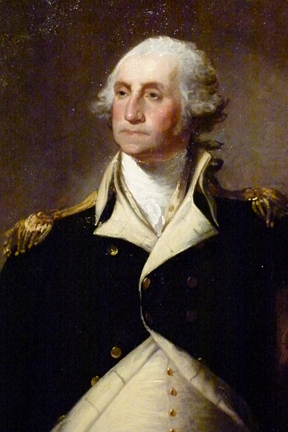 An original oil painting of
George Washington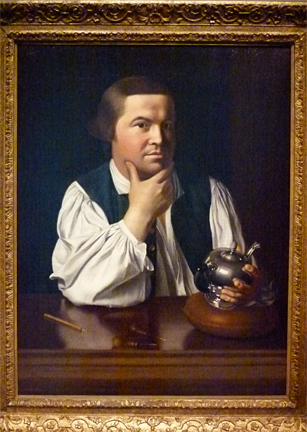 Oil painting of Paul Revere

















3) How To Tour on Foot...the Easy Way -
Take taxi cabs up hills. Walk down the hills to the port! Stop to mingle with local people and take pictures.
_________________________________

1¢ Sale On Kodak Metallic Enlargements

Metallic prints are made on a special Kodak professional photographic paper. This paper produces the richest, most saturated color in photography. Pictures have a near 3D look.

We'd like to give you the opportunity to experience this amazing paper.

So, here's the deal:

Order two metallic enlargements of any single image. Pay for one print at our regular low price. Get your second print...to share...for just 1¢.


Example: Order two 12" x 18" enlargements.
Pay $10 the first print...
...and the 2nd 12" x 18" print of the
same

Image is just 1¢.
All prints must be ordered online at either iPrints.com or iPrintspro.com*

You must order two prints of each image.

(Both prints in each "set" must be of the

same

picture.)
Print sizes: 8" x 10" through 20" x 30"


Paper surface: Kodak Metallic (only)

I

ndicate that these are special offer prints by keying in "1 cent Metallic sale" in the Any Special Instructions? window of iPrints.com or in the Instructions... window of our iPrintsPro.com/ROES Order Review check-out window.
Authorize the full payment amount for the double prints.

We will only charge you 1¢

for the 2nd print of each set.
There is

no limit to the number of metallic prints you may order

.

Online orders must be received by our laboratory by midnight on February 15, 2012.
*Prints ordered online can be mailed to your home or picked up in our Hollywood store. Sorry, the metallic 1¢ prints for this special offer may

not

be ordered in our store and does not include album pages. (Regular prices will apply.) But, other excellent in-store specials will be available to you.
_________________________________


Why I Write These Newsletters...
Two of my greatest joys in life are experiencing our world's beauty and taking pictures of what I see.

I usually meet and befriend fellow photographers as we have a lot in common.



A wonderful advantage that I have is that I manage one of America's best photo labs.

I'd like to share that advantage with you...with my lab becoming an extension of your creativity.

Too many great pictures never see the light of day as they end up "lost" on computer hard drives.

So, I'd like to invite you to use our online printing services. They're designed for serious amateurs or pros like you. You'll be amazed at just how good your photographs will look when you order online prints from our pro lab.


You snap the pictures ... we'll do the rest!




Best wishes

,
Dale
Dale Farkas
President, iPrints.com & iPrintsPro.com
(Online printing services of Dale Laboratories)


Questions? Call (800) 327-1776.
We're here to help!

_________________________________
P.S. Please friend us on Facebook to learn all about the special offers we run on a regular basis. If you have a friend who is interested in cruises or getting better photographs please click on Forward Email (below) to share these tips!