David Luning News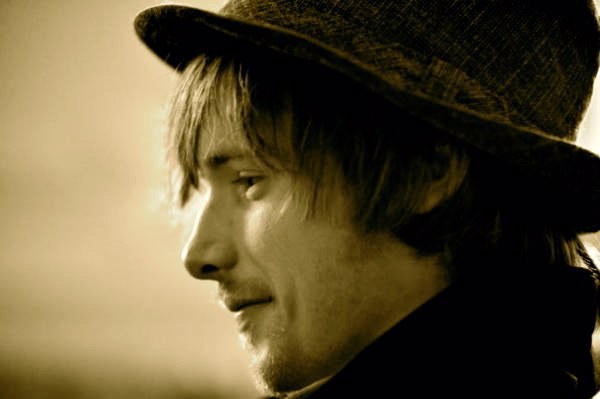 Howdy Friends!
I got news! The music video is really going to happen! Not the kind my mom takes at shows, but a real official music video, ha. I got responses from my survey and people want to help and be in it. Thank you so much!!!
The one category of volunteer that was missing was a camara person/director. Seeing as that role is pretty darn crucial, I was worried... Then, out of thin air, came a super hero! Colin Stice, a filmmaker who is not even on my mailing list, approached me with an offer to make two music videos for me for FREE!
I am so excited about this and I feel like I am the luckiest person around sometimes - so blessed to have such awesome people enter my life and offer to help. Don't deserve it - but I'll take it anyway - with enormous gratitude. So, since the videos are really going to happen - I think we'll need even more people to be in them and to help with them. Please sign up in the survey below if you are interested. Thank you so much! I can't wait to get started!
Peace,
David
P.S. Some of you just received a "Welcome" email and you've been on the email list for months! It was just a computer glitch thing. Sorry.
In this newsletter:
August Gigs Facebook Forestville House Concert
Wed., August 10 West Coast Songwriter's Semi Finals at the MYSTIC THEATER in Petaluma. Do you like reality shows? Do you like the nerve racking suspense of competition? Here it all is - in action. Please come cheer me on. Jan.... puts on a good show! It all starts at 7:00 p.m. and is only $5.00.
Thursday, August 11 Scores Know anyone in Concord? Please send them to SCORES, a recently remodeled bar with live music. I'll be playing from 9:30 p.m. to 12:00 p.m.
Thursday, August 11 Stanford Blood Bank I hope I don't pass out ha. My band and I are gonna be entertaining and distracting the generous blood donors.

Friday, August 12 Roem Baur Presents an amazing concert in a beautiful church in San Francisco. Noelle Hampton, Andre Moran, Jess Klein, Roem Baur, and I will be performing. It's at St. Luke's Episcopal Church, 1790 Van Ness Avenue, San Francisco. I'll be kickin' off the show at 7:00 pm!

Tuesday, August 23, House Concert - See below.
Wednesday, August 24 Santa Rosa Wednesday Night Market The wildest fun you can have on a Wed. night (that's legal). More details will be posted closer to the date on my facebook music page.

You know a lot happens in a month. To get the most current info, changes, comments, and thank yous, click on the Facebook link and "LIKE" my music page.
My parents are hosting their first house concert in Forestville and I'm in it! House concerts are the best way to see live music! You don't have to listen to music over pool playing, blenders, or drunks yelling "FREEBIRD"!
There will be three acts ANNIE LYNCH, MICHAELA ANNE and, yours truly. Annie and Michaela are two amazing singer songwriters from New York. Click on their names to find out more about them or watch videos below.
Tuesday, August 23rd, 7:00 to 9:00 p.m. Come at 6:30 to get settled. Show starts at 7:00 p.m. $15.00 donation will go directly to the artists.
Seating is limited. To reserve your space and to get the address, email Kathy1458@comcast.net.
I couldn't get Michaela Anne's video to load but to see it Click Here.. She is really awesome!
Get involved! - Music Video and Other Fun Stuff
Would you like to be in, or work on, a music video? Well, you can! It's really going to happen. Click on the survey below to let me know what you are interested in doing.
What would be in it for you? The opportunity to work on a fun, creative project! A chance to meet new people! An official job title you could use on your resume! Amazing appreciation, recognition, gratitude, FUN, and love - lots of love! And whenever I can I will give you : free t-shirts, free CD's, food, free passes into events....
I have created a survey to make it easy to see the options and choose whatever interests you. Click here.