- F.R.A. MAGAZINE -

No 6.2020
DISCOVER WHAT'S NEW IN F.R.A WORLD !!


Follow the hashtag on social → #busknowledge


since 1992
PN 3100446
manicotto motore_engine hose
OE 81963010900
Main application_Man



PN 2500114
kit valvole_valve kit
OE 5001857862
Brand_Isri
Main application_Iveco









PN 2301444
side marker led_led side marker
OE 8009203
Brand_equivalent
Main application_Irizar









PN 3100026
ammortizzatore sterzo_steering dumper
OE 81437016935
Brand_Stabilus
Main application_Man









PN 2703601
cavo sensore freni 3 poli_3 poles brake sensor cable
OE A0005406336,A0015406436,A0005403936, A0005402236,A0005401736
Main application_Evobus









PN 3100734
cilindro sterzo_steering cylinder
OE A6294660292
Brand_Rexroth
Main application_Evobus









PN 2900414
cristallo porta_door glass
OE D046800
Brand_F.R.A.
Main application_IIA
Bus application_M231









PN 2703509
disco freno_brake disc
OE 503131307
Brand_Winkler
Main application_Iveco









PN 3100696
pompa acqua_water pump
OE 5801919543, 5801614172
Brand_OES
Main application_Iveco









PN 2601164
filtro abitacolo PPI_cabin filter OE
440X140X5 mm
OE 81779720136
Main application_Man









PN 3100002
supporto motore_engine support


OE 81962100544,81962100433,N1011070541


Brand_SACHS-ZF
Main application_Man



PN

3100002A


supporto motore_engine support




OE 81962100544,81962100433,N1011070541


Brand

_equivalent


Main application

_Man, Neoplan




PN 3100718
braccio stabilizzatore ant.sx (in foto)
left front stabilizer stay (showed)


OE A6283201089,A6283200089


Brand_equivalent
Main application_Evobus



PN

3100719


braccio stabilizzatore post.sx




left rear stabilizer stay




OE A6283201289,A6283200189


Brand

_equivalent


Main application

_Evobus



manicotti motore_engine hoses

PN 3100466
OE 0105570


PN

3100467
OE D019069


PN

3100468


OE D343352




PN

3100469


OE

D343381


PN

3100470


OE D362898




PN

3100471
OE D370782


PN

3100447
OE D066387

Brand_OE
Main application_IIA



UNA NOVITA' ASSOLUTA
Stanchi dei continui furti di martelletti d'emergenza?
Abbiamo la soluzione per voi !
L' installazione è molto semplice e rapida. Si incolla al vetro tramite un sicuro adesivo 3M e con questo dispositivo,idoneo per i cristalli singoli, riuscirete a ridurre drasticamente i costi di ripristino dei martelletti d'emergenza rubati.
Contattateci per maggiori informazioni.

BRAND NEW SOLUTION
Tired of the constant theft of emergency hammers?
We have the solution for you!
Installation is very simple and quick by gluing it to the glass with a 3M adhesive, this device, suitable for single crystals, will allow you to drastically reduce restoration costs.
Contact us for more information.

PN 2700055 dispositivo d'emergenza_emergency device

DISPOSITIVI PER LA SANIFICAZIONE/IGIENIZZAZIONE
FOR YOUR SAFETY AND SANITATION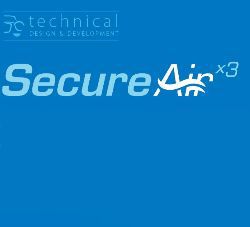 Il dispositivo Secure-Air tiene i passeggeri e l'autista lontano da microbi, odori e inquinamento dell'aria nell'autobus, in modo che gli utenti possano godere di aria fresca e pulita durante il viaggio.
Ha tre moduli integrati (ionizzazione, fotocatalisi e UV) che operano contemporaneamente per garantire una pulizia completa dei veicoli.
Il primo è il modulo di ionizzazione. I dispositivi elettrici presenti nel nostro ambiente producono ioni positivi, la cui dominanza nell'aria neutralizza gli ioni negativi, in modo che questi ultimi scompaiono.
Il risultato è un disturbo dell'equilibrio ionico nell'aria, che a sua volta causa la moltiplicazione dei microrganismi.
Il dispositivo permette la produzione di ioni negativi che ripristina il bilancio dei ioni nell'aria. Grazie a questo processo i virus, gli acari e i funghi vengono eliminati.
La fotocatalisi, a sua volta, fa si che i composti nocivi si scompongano in un prodotto completamente inerte.
Come ultimo "filtro", viene usata la luce UV, che viene utilizzata per pulire l'aria e rimuovere gli odori sgradevoli.
Tutti questi processi si svolgono all'interno del dispositivo e sono completamente sicuri per le persone.
Inoltre Secure-Air dispone di un semplice display per monitorare in tempo reale la qualità dell'aria.
The Secure-Air device keeps passengers and the driver away from microbes, odors and air pollution in the bus, so that users can enjoy fresh and clean air while traveling.
It has three integrated modules (ionization, photocatalysis and UV) that operate simultaneously to guarantee complete vehicle cleaning.
The first is the ionization module. The electrical devices present in our environment produce positive ions, whose dominance in the air neutralizes the negative ions, so that the latter disappear. The result is a disturbance of the ionic balance in the air, which in turn causes the multiplication of microorganisms.
The device allows the production of negative ions which restores the ion balance in the air. Thanks to this process, viruses, mites and fungi are eliminated. Photocatalysis, in turn, causes harmful compounds to decompose into a completely inert product. As a last "filter", UV light is used, which is used to clean the air and remove unpleasant odors.
All these processes take place inside the device and are completely safe for people.
In addition, Secure-Air has a simple display to monitor air quality in real time.
download
PROTEZIONE CONDUCENTE
tendina avvolgibile verticale in pvc trasparente per separazione zona posto guida o dove necessario di facile installazione
larghezza 800, 900, 1000 mm

DRIVER PROTECTION
Virus protection between driver and passengers. Vertical roller blind can be installed on the driver's door or between seat rows. Easy to install, light weightes, short assembly time and does not require any major modification to your vehicle, avoiding additional costs
PN 2501850 800X1450 mm
PN 2501851 900X1450mm
PN 2501852 1000X1450mm
info tecniche_data sheet

SANIFICAZIONE DEI VEICOLI CON OZONO_OZONE SANITATION

PN 2603001 generatore ozono HD_HD ozone generator
PN 2603002 generatore ozono_ozone generator
PN 2603003 confezione 12 pz Aircon Refresh spray probiotico _12pcs Aircon refresh probiotic spray ml 150
download brochure

I dispositivi per la sanificazione sono soggetti al credito di imposta.
Leggi articolo del Sole 24 Ore




MERCE IN STOCK_NEW STOCK
PRODOTTI DETERGENTI - IGIENIZZANTI
PN
2705520
Gel alcolico pronto all'uso dalle proprietà rinfrescanti, creato appositamente per igienizzare efficacemente senz'acqua la pelle delle mani - 600 ml
Ready-to-use alcohol-based gel, created to clean hands without water - 600 ml (IN STOCK NOW)
PN 2705521
Gel alcolico pronto all'uso dalle proprietà rinfrescanti, creato appositamente per igienizzare efficacemente senz'acqua la pelle delle mani - 5 litri
Ready-to-use alcohol-based gel, created to clean hands without water - 5 ltrs (IN STOCK NOW)
PN 2705523

Spray sgrassante alcoolico disinfettante multiuso, pronto all'uso. La formulazione con principio attivo antibatterico garantisce la rimozione da superfici lisce di batteri gram positivi, gram negativi, funghi, muffe e cattivi odori. MULTI ACTIV - Utile per la disinfezione di cucine, bagni e di tutte le superfici anche a contatto con gli alimenti -750 ml - P.M.C. (Presidio Medico Chirurgico)
Ready-to-use alcohol-based spray multi purpose disinfectant degreaser. Its antibacterial formula guarantees removal of gram positive and gram negative bacteria, fungi, mould and bad odours from smooth surfaces. MULTI ACTIV - Handy for disinfecting also kitchens, bathrooms and all food contact surfaces. -750 ml (IN STOCK NOW)
PN 2705526 (IN STOCK NOW)

Dermatologicamente testato. Crema di Sapone ultra idratante a pH 5.5 con antibatterico e con glicerina. Delicato sulla pelle aiuta a proteggerla mantenendone
il naturale equilibrio.- 1 litro
Dermatologically tested. Ultra moisturizing, antibacterial liquid soap, pH 5.5, with glycerin. Delicate on skin, it helps protect your skin and
maintain its natural balance
I riferimenti OE indicati hanno come unico scopo l'identificazione corretta dell'articolo. Le foto potrebbero, in rari casi, differire rispetto all'articolo pur garantendone la perfetta intercambibilità con i codici OE. F.R.A. è certificata ISO 9001.
TUTTI i nostri prodotti sono omologati secondo le normative vigenti nel settore del trasporto passeggeri.
The OE references indicated are solely for the correct identification of the article. The photos may, in rare cases, differ from the article while ensuring perfect interchangeability with the OE codes. F.R.A. is ISO 9001 certified.
ALL our products are homologated according to the regulations in force in the passenger transport sector.
| | |