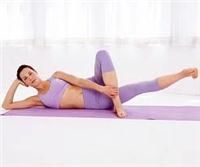 Sleek and strong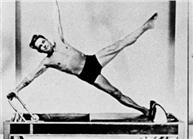 Designed for men too
Ease back pain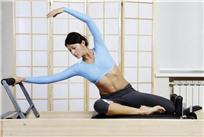 The Reformer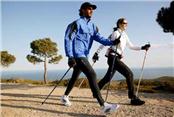 Nordic Walks
Nordic walking
Next technique lessons start: Saturday 16th June 09.30- 11.00
Sunday walks
All bookings and timetable here

Daytime Nordic walking

Tuesday afternoon and Thursday Morning courses commence on Southampton Common mid July.

In association with Age Concern Southampton, we are happy to be providing a fit walkers session, an all male group, a rehabilitation group and also a mixed Nordic walking group. All bookings to be through age concern, details soon.




Chilworth Olympics
Please pop along to Chilworth recreation ground on Sunday 1st July. There are lots of fun activities on offer and If you enter into the prize draw; we have donated 5 Nordic walking tasters and one private Pilates session with me at our Baddesley Pilates room. There are also more prizes donated by local businesses on offer.

Snap up a space soon!
All new classes begin Monday 11th June. The evening sessions are very popular and this means that most of the semi-private sessions are already full, however if you are quick you can snap up a space on the new Monday morning

Pilates

course which replaces Thursday afternoons, and one final space on the Tuesday evening

kettle

class at 5.30pm.


Please check the timetable for bookings.






Be strong, supple and younger looking this summ
er and beyond...
Dear Subscriber
You do not need to beat your body up to look and feel fabulous! More and more people are realising the benefits of Pilates for lengthening, strengthening and toning the whole body.
A strong and supple spine is the foundation for ease of movement, a healthy back and great posture, all of which can take years off. In fact, good posture can take a good 10 pounds off your figure in seconds!
Add to this, the wonderful sense of well-being, muscle release and enhanced breathing and you have the complete exercise package suitable for any age or level.
Pilates is ideal for men too, designed by a man, Jo Pilates was in superb physical condition right into his 80's. Pilates is excellent for improving performance, reducing risk of injury and relieving stress.
As Joseph Pilates said...
"The mind, when housed within a healthful body, possesses a glorious sense of power."
Joseph Pilates, letter to clients, 1939
Win a private Pilates session at the Chilworth Olympics on Sunday 1st July!
See left for more details



New Studio Kit
Our private Pilates clients can now benefit from working on our new spine corrector.
Invented by Pilates to stretch and strengthen the back, this piece facilitates a huge variety of Pilates exercises to be performed while giving stability and support. A great addition to our range of Pilates equipment.

Whether you are looking for help with back problems, want to improve your core strength or want complete privacy and programming from beginner to advanced, why not try one to one Pilates to see just how effective it can be.

To discuss your needs, please feel welcome to contact

kate@fitskool.com




Hot tip: how to get a great behind!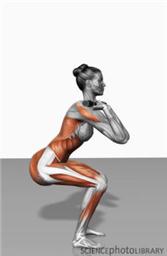 The perfect squat


Take a look at this image, which demonstrates just how many muscle groups are activated when performing a good squat. The more muscle groups you use, the more calories you will burn too.
Note that this front squat (holding some light weight on the front of the shoulders) also activates the abdominal and back muscles.
Always check your form when squatting;
Keep on moving!
See you soon
Kate