August 2022 Herb Walks Newsette
Arroyo Hondo Preserve Herb Walk:
We're finally able to return to Arroyo Hondo Preserve for the first time since the Alisal Fire last year. I'm excited to see which areas were spared and, most importantly, how Mother Nature is regenerating herself. Click
here
or on the image above to learn more about the August 6 herb walk. After this one, Rondia and I take off the rest of August in honor of the heat, mountain monsoonal electrical storms, and our anniversary month.
Pastel painting of Arroyo Hondo Preserve's Hollister Meadow by Chris Chapman.
Full Moon Sunset Nature Hike: Friday, September 9
Our Full Moon Sunset Nature Hikes have been popular, with good reason. We have an amazing vista point to be able to see the whole city of Ojai spread out below us as we watch the near-simultaneous sunset and moonrise. On the way up the trail in the daylight, we stop to identify and discuss a range of useful plants. On the way back by flashlight and moonlight, we may see bats or toads and hear crickets and owls. It's so much fun! Click on the image above or
this link
to learn more and sign up for the September hike.
Fall Equinox Nature Hike on Pine Mtn.: Sunday, Sept. 18
Fall is a special time on Pine Mountain. The pine nuts are dropping, more birds and wildlife are around, and we often have clear views of the Channel Islands. Please join me and Rondia on Sunday, September 18, for our 10th annual
Fall Equinox Nature Hike
at 7000 feet elevation in the Los Padres National Forest.
Photo: Bryant Baker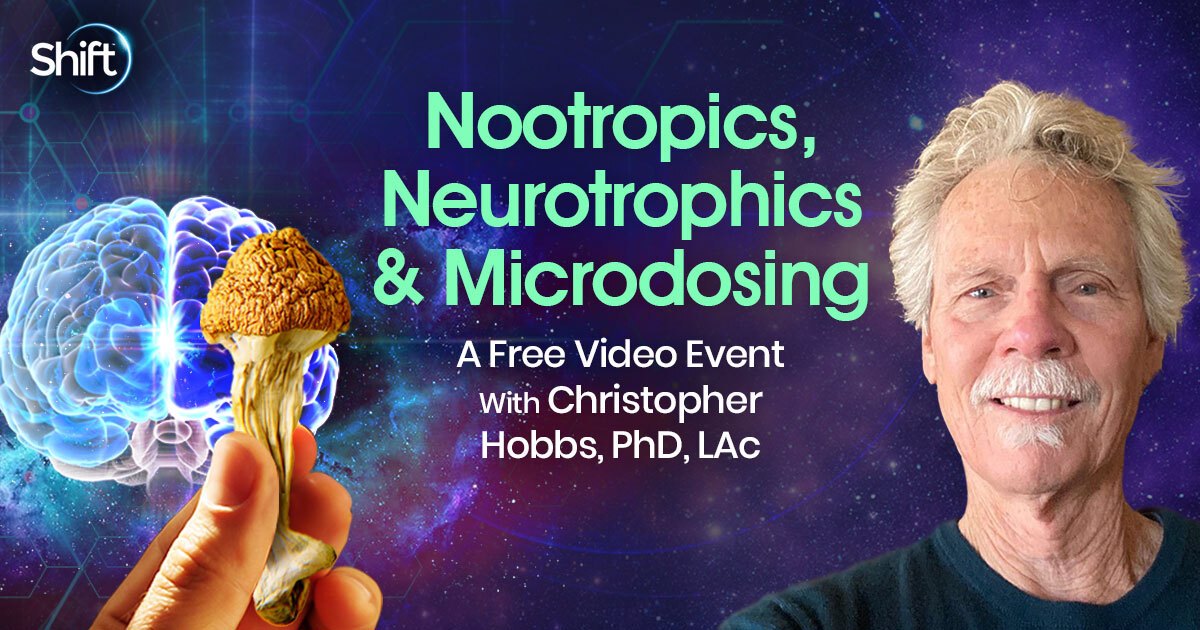 Nootropics, Neurotrophics & Microdosing: Explore the Fascinating Research About How Psychedelic Mushrooms Can Elevate Your Mind, Body & Spirit
An exciting psychedelic renaissance has been gaining traction, with virtually every major media outlet reporting on new science, new startups, and new applications for these ancient healing practices. The fear-driven reaction to psychedelics that led to misguided attitudes and laws for more than 60 years is starting to ease. Consequently, new avenues have opened up for addressing major mental health issues, from PTSD to depression to anxiety. This new wave of interest in various psychoactive compounds is firmly grounded in solid scientific research and sober caution about ensuring safety, so that we can truly help better people's lives.
Highly respected clinical herbalist, scientist, and researcher Christopher Hobbs, PhD, LAc, will illuminate the opportunities and promise of psilocybin mushrooms — including how they have become widely understood to convey cognition and memory enhancing properties as a nootropic, while also enhancing the growth and survival potential of neurons as a neurotrophic factor.
You can click on the graphic above or register below for the free hour-long event:
Nootropics, Neurotrophics & Microdosing: Explore the Fascinating Research
About How Psychedelic Mushrooms Can Elevate Your Mind, Body & Spirit:
Fall Medicinal Plant Workshop with Professor Emeritus Jim Adams of USC School of Pharmacy: Saturday, October 8
Please join me and special guest Jim Adams for a Fall Medicinal Plant Workshop in Ojai on Saturday, October 8, from 9 a.m. to 3 p.m. Dr. Adams has been a frequent and popular contributor to my events for the past nine years. This workshop is based on his ground-breaking pharmacological studies on local native plants and his personal commitment to sharing the traditional medicinal practices he learned from Chumash healer Cecilia Garcia. He will be joined by plant educator Enrique Villaseñor and acupuncturist Michelle Wong, co-authors with him of
Healing with Medicinal Plants of the West: Cultural and Scientific Basis for Their Use
.
Participants will learn how to make California plant medicines, how to process foraged foods, and the history of California Indians. Click on the im
age above or
this link
to learn more and register.
Fall Harvesting & Survival Workshop: Saturday, October 15
Christopher Nyerges (
SchoolofSelf-Reliance.com
) is yet another celebrated author and teacher who brings his plant knowledge and survival wisdom to Ojai each year. Join us on Saturday, October 15, from 10 a.m. to 4 p.m. for an outdoor Fall Harvesting and Survival Workshop. Participants will process acorns and black walnuts for eating, learn to identify edible and medicinal plants, learn basics of navigation and orienteering (finding your direction), and practice making cordage from yucca leaves. Click on the image above from a previous workshop or
this link
to learn more and register.
Free Herb Walk & Book Signing at
Santa Barbara
Botanic Garden: Sunday, October 23
Join me for a free herb walk and book signing event at the world-renowned Santa Barbara Botanic Garden (SBBG). Regular garden admission will apply as it does for any entry but there is no additional charge for the guided walk. We will tour their extensive native plant collection in search of some of the 70 plants featured in my 2021 book,
Medicinal Herbs of California: A Field Guide to Common Healing Plants
(Falcon Guides). Registration begins the week of August 8 at the SBBG website. In the meantime click on the photo above or
this link
to learn more.
Photo courtesy of SBBG.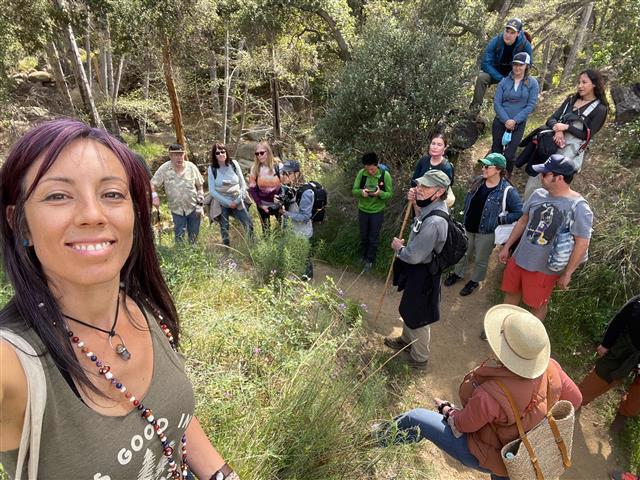 Fall Foraging Workshop with Jess Starwood
and Lanny Kaufer: Saturday, October 29
In this full day workshop I'll join special guest author-forager-chef Jess Starwood for a mindful walk in the morning in Matilija Canyon among the oaks, alder, black walnut and bay trees, noticing how the plants and environment change during this season. We will identify edible and medicinal plants and mushrooms that can help to nourish and heal us in the months to come. After our morning walk, we will gather in Fisher Hall at St. Andrews Episcopal Church in downtown Ojai for a wild food lunch, beverages, and a cooking demonstration featuring some of the ingredients we encountered in the morning. We will then have a hands-on workshop where participants will be making California bay nut chocolate and other tasty fall treats. Jess is the
author and photographer of
Mushroom Wanderland: A Forager's Guide to Finding, Identifying, and Using 25 Wild Fungi!
Click on Jess's selfie above or
this link
to read more and register.
The Forest Table: A Seven Course Wild Food Dinner with Jess Starwood: Saturday, November 12
Join local forager, herbalist and chef Jess Starwood for a seven course wild food dinner, celebrating all that the season offers. Late autumn is the time for acorns and mushrooms, roots, nuts and seeds, spices and flavors that will nourish us during the colder months and to be ready for spring when it comes again. Throughout the evening you will explore the unique and unusual flavors of the local environment that you'll find nowhere else—a true celebration of time and place. Each course is part of that story, intentionally crafted together using whole ingredients (either locally grown or ethically wild foraged) and traditional preparation methods as Jess focuses on optimizing health and wellness in every course without ever sacrificing flavor. Seating is limited so click on the graphic above or
this link
to learn more and sign up.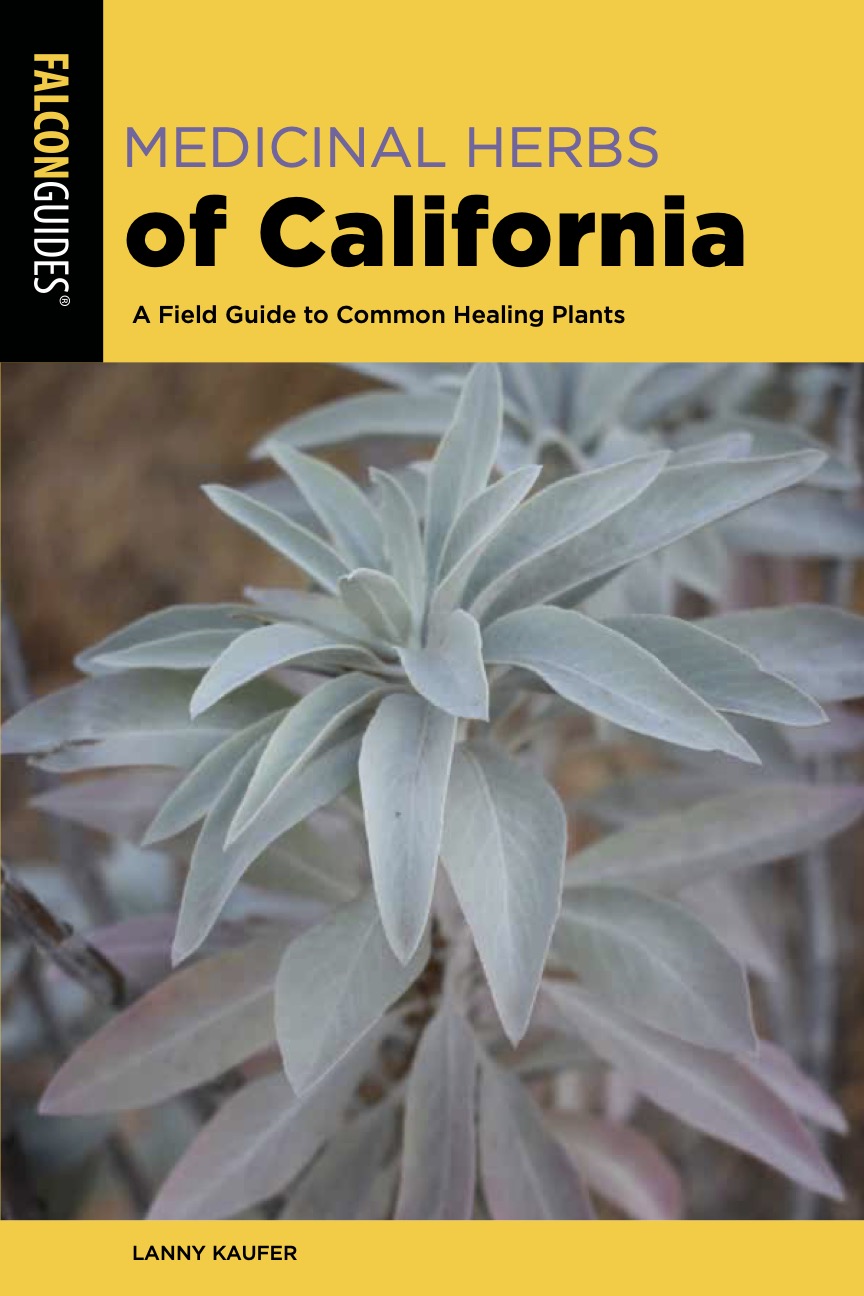 You can order my book on my website by visiting
this link
or clicking on the photo above. (Use the
"Order notes (optional)"
field at checkout to request a simple autograph or a book signed to your name.)
You also can find them
in Ojai
at Bart's Books, Crystal Corner, Farmer & the Cook, Ojai Valley Brewery, Ojai Valley Museum, Poppie's Art & Gifts, Rainbow Bridge, Sespe Creek Collective, Shangri-La Care Cooperative, and Wheeler Gorge Visitor Center;
in Ventura
at Ema's Herbs, Green Thumb Nursery, and Ventura Spirits; in Calabasas at Santa Monica Mountains Visitor Center Store;
in Santa Barbara
at Chaucer's Books and Santa Barbara Botanic Garden;
in Solvang
at The Book Loft; and wherever fine books are sold.
PLEASE NOTE
:
I created a free hyperlinked bibliography to make the sources of information cited in the book easily accessible, sparing you from manually transferring URLs from the printed page to your web browser.
If you like the book, please consider leaving a testimonial on the home page at
HerbWalks.com
.
|