May 2023 HerbWalks & OjaiHerbal Newsletter
SAVE THE DATE! The Ojai Herbal Symposium is back November 11-12. Details and registration coming soon!
Since Jim Adams retired as Professor Emeritus from USC School of Pharmacy and moved to the Bay Area we are seeing less of him in Ojai. The Spring Medicinal Plant Workshop on Saturday, May 6, still has a few spaces left. Click
here
or on the photo to register.
Please join us for another epic Full Moon Sunset Nature Hike on Thursday, May 4, from 5:30 to 8:30 p.m. Click
here
or on the photo to learn more and sign up.
Photo: Susanne Lamott
I'll be leading only one or maybe two more monthly Natural History Walks this spring at Taft Gardens and Nature Preserve before the summer heat sets in. Click
here
or on the image above to read more and join the May 20 walk at Ojai's (until recently) best kept secret.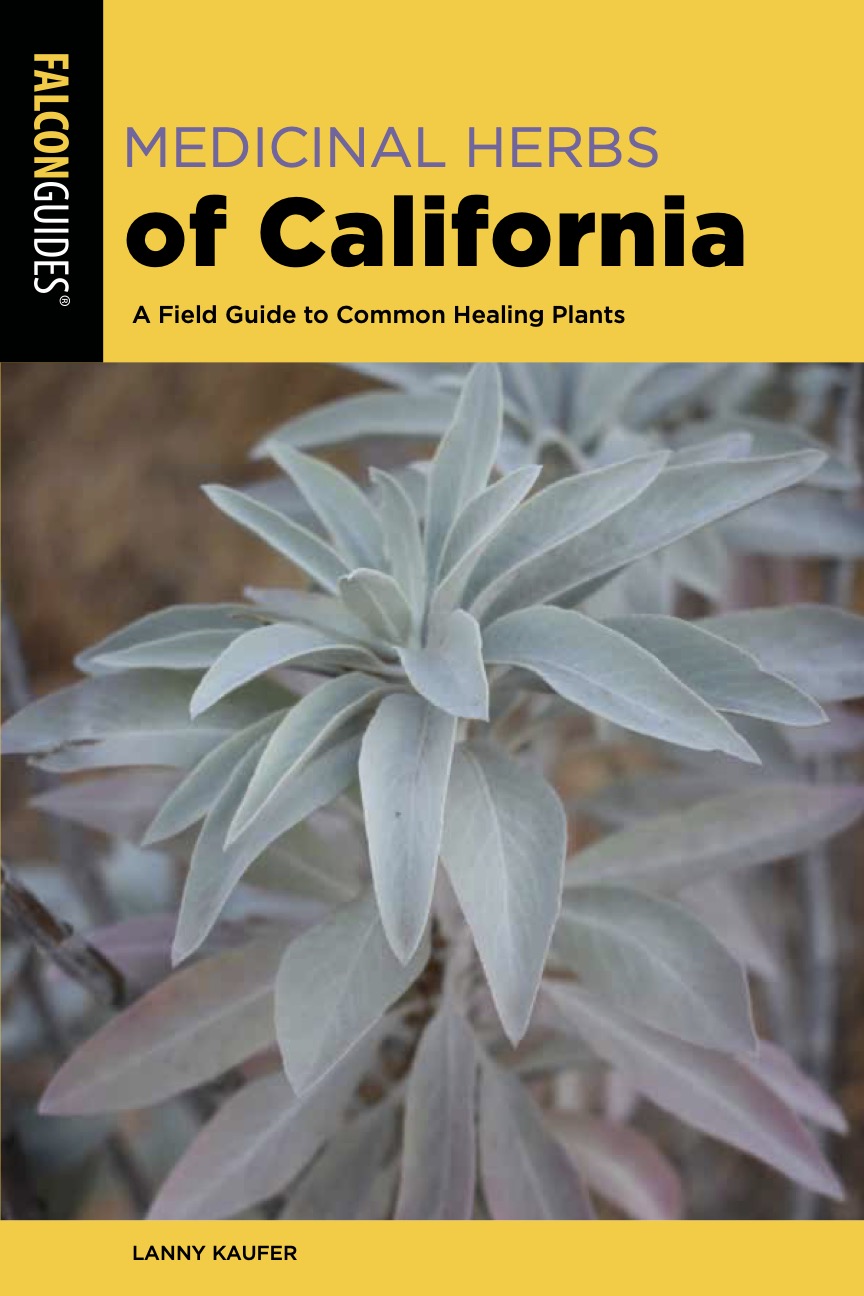 Here's another reminder if you own my book or you're considering it. Please see
the
article below or click on the following link for the
free
hyperlinked bibliography
I created to save you the hassle of copying URLs from the printed page to the web sources cited in the book.
Don't have a copy yet? You can order the book on my website by visiting
this link
or clicking on the book cover image above. Use the "
Order notes (optional)
" field at checkout to request a simple autograph or a book signed to you. This personal touch is something not available when purchasing on Amazon. Plus you can support my authorship financially by buying directly from me. Thank you!
You also can find them locally on the shelf
in Ojai
at
Bart's Books, Crystal Corner, Farmer & the Cook, Ojai Valley Brewery, Ojai Valley Museum, Rainbow Bridge, Sespe Creek Collective, Shangri-La Care Cooperative, and
Wheeler Gorge Visitor Cente

r
;
in Ventura
at
Ema's Herbs, Green Thumb Nursery, Timbre Books, and Ventura Spirits
;
in Oxnard
at
REI
;
in Calabasas
at Santa Monica Mountains Visitor Center Store;
in Santa Barbara
at
Chaucer's Books
and
The Book Den
;
in Goleta
at
Island Seed & Feed
;
in Solvang
at
The Book Loft
; and at
Barnes & Noble
in
Ventura, Thousand Oaks, Calabasas
and
Valencia
.
Lanny at a book signing at Bart's Books in Ojai, June 2022. Photo by Rondia Kaufer

Hyperlinked bibliography for Medicinal Herbs of California

Déjà vu? Have you seen this column before? Good! That means you're reading the newsletter. And if you own a copy of my book, Medicinal Herbs of California, or are thinking of buying one, even better! In that case, I hope you'll check out the free hyperlinked bibliography I created to save you from having to manually

transfer URLs from the printed page to a web browser.

Full Moon Sunset Nature Hike on Thursday, May 4

On Thursday evening, May 4, from 5:30 to 8:00 p.m., weather permitting, my wife Rondia and I will lead a Full Moon Sunset Nature Hike to a vista point above the Ojai Valley where we can watch the simultaneous sunset and moonrise. Both will happen around 7:20 p.m.

We'll meet at the trailhead at 5:15 p.m. for a 5:30 p.m. start, then gradually hike about 1.5 miles to the viewing site, experiencing some elevation gain on a well-worn, dirt fire road with uneven footing in places.

Along the way we'll stop often to meet some valuable edible and medicinal plants.

Spring Medicinal Plant Workshop with Jim Adams on Saturday, May 6

Special guest Professor Emeritus Jim Adams of USC School of Pharmacy will lead a Spring Medicinal Plant Workshop in Ojai on Saturday, May 6, 2023, from 9 a.m. to 3 p.m. He'll be assisted by Michelle Wong, LAc, and Enrique Villaseñor, co-authors of his book, Healing with Medicinal Plants of the West.

Dr. Adams has been a frequent and popular contributor to my events for the past ten years. Now that he has moved to the Bay Area he will be making less frequent visits to Ojai, probably just once or twice a year. So I encourage you to be sure to register soon for this opportunity to learn from a leading researcher in plant pharmacology.

Read more and sign up at this link.

Highway 33 remains closed from South Matilija Springs Rd. to 9 miles south of the Ventura/Santa Barbara County line until further notice due to rockslides and significant damage to the road. The latest Forest Closure Order is in effect until June 13.

Most frontcountry trails are reopened but other trails on the Ojai Ranger District remain closed. All campgrounds off Highway 33 are closed.

For the latest info on road closures, trails, campgrounds, and more, c

lick on the USFS logo above or the hyperlink below to visit the

Ojai Ranger District

webpage.

The Santa Barbara Ranger District and o

ther district pages also can be accessed from that page.

If you own or manage a website, you're probably paying too much for hosting and struggling to get good customer service when you need it. I know I was until I got fed up and searched for an alternative service. I found Nixihost and I'm so happy with them I want to share them with you. Click on their logo above to learn more.

More accolades for Taft Gardens & Nature Preserve

My focus is on the undeveloped land in the Nature Preserve where the native plants grow but you will drive through the botanical gardens on the way in. My participants usually have an opportunity to stay after and take a self-guided tour.

Please visit this link to learn more and register.

"Underground Networking: The Amazing Connections Beneath Your Feet"

You may have seen me on an Herb Walk directing your attention to the ground instead of into the trees.

Here's a short, readable article

about the mycorrhizal fungi from nationalforests.com.
|