Educational Classes & Opportunities Coming Soon!


Our theme this month is
"Celebrate
National Humor Month ~
Humor - for the health of it!"

Welcome to April!  Hello Sunshine!  Hello Spring!  This is National Humor Month!  Be sure to check out the live Health Tip Video on Humor.  This health tip is influenced by our dear colleague, Dr. Clifford Kuhn, who has studied humor and positive emotions for over 30 years.  We greatly appreciate all he has taught and shared with us through the years.
Jerry Scott is our Practitioner of the Month.  He continues to expand his knowledge and experience of natural health.  He recently completed the ISHA Inner Engineering program, which he said has given him an inner calmness and peace.  He is currently enrolled in the Institute for Integrative Nutrition program and is excited to share what he is learning about nutrition.  He's even changed some of his own dietary habits!
There are lots of exciting classes this month - take a look, and consider joining me at the Baxter Avenue Theatres on Tuesday evening, April 21st for a sneak preview of the new film "PlantPure Nation!"
This month, make a commitment to adding the practice of healthy humor to your daily life.  You'll be glad you did!  

CLICK THE LINK BELOW to see the "live" April Health Tip:
https://www.youtube.com/watch?v=4e9u3a9wDTw&feature=youtu.be

*Next IIM Lab dates: 
Wednesday, April 29th
Wednesday, May 13th
Wednesday, May 27th
*Ask us about taking advantage of quarterly Vasolab Testing at IIM!
*Next opportunity:  Wednesday, June 17th*



 -Kim Evans* and the Practitioners at IIM
502.253.4554 / info@integrativemedicine4u.com
******************************************************************************************
APRIL 2015!
*Check out all the New Educational Offerings*
********************************************************************************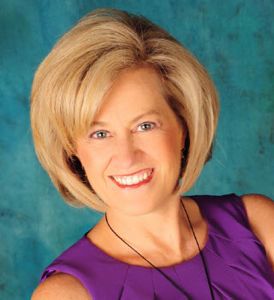 Join Kim Evans for...
PlantPure Nation!
"sneak preview" film screening
(from the producer & writer of Forks Over Knives)
Tuesday, April 21st ~ 7:00 PM 

Mark your calendar now!  Come to the Baxter Avenue Theater and see PlantPure Nation!  Join Dr. Colin Campbell (author of the China Study) and his son, director Nelson Campbell to see the screening of their new film, which will be debuting on July 4th.  There will be only one "sneak preview" of the film in Louisville.  Both gentlemen will be there for a Q and A after the film to answer any questions.  I think highly of Dr. Campbell.  I first heard him speak at an EarthSave event in 2005 with Dr. Esselstein.  Both my husband and I have followed a plant based diet since then!  Join us on April 21st.  It may just change (save) your life!

Location:   Baxter Avenue Filmworks, 1250 Bardstown Road, Louisville 40204
Information Link:   PlantPureNation.com

                            Join Kim Evans for...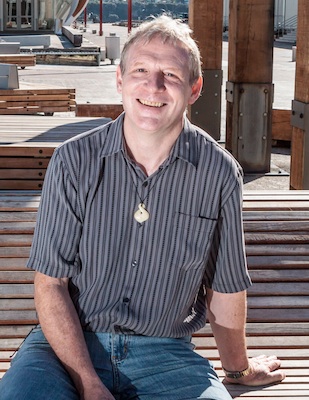 AN EVENING WITH
DR. ROBIN YOUNGSON
"How to Bring Care and Happiness Back into Healthcare!"
Wednesday, April 22nd  6:00-8:00 PM
at Institute for Integrative Medicine

Dr. Robin Youngson, a physician from New Zealand is in town for 6 weeks.  He is the author of "Time to Care:  How to Love Your Patients and Your Job."  He has started an international movement to bring Happiness in Healthcare, and has chosen Louisville as the place to create the International Center.  He has graciously offered to come to IIM and lead us in a discussion on  "How to bring Care and Happiness back into Healthcare!"  Here is what Dr. Youngson has to say:  "There's an epidemic of burnout among health professionals and the sad fact is that burnt-out nurses, doctors and therapists are severely compromised in their ability to provide compassionate patient care.  Emotional exhaustion and depersonalisation rob us of our human caring.  But we've learned from many health professions around the world that it's possible to find ways to be happy and joyful in our work again." 

Come join us as we re-ignite the passion of why we chose healing health professions.  Be inspired and re-energized by heartfelt stories of compassion in healthcare.  Be part of the movement to bring "Happiness in Healthcare" to the forefront of all our healthcare institutions, creating a transformational shift for both patients and providers!
Location:  IIM, 205 Townepark Circle, Suite 100, Louisville, KY 40243
Cost:  Donations gratefully accepted.
Register:   502.253.4554  info@integrativemedicine4u.com
***************************************************************************
Do Your Health and Spirits a Good Turn!
Bombay to Bali & Beyond... Boutique
Wednesday, April 29th ~ 5:00 - 8:00 PM
at Institute for Integrative Medicine

Fashions...Accessories...Textiles
"Where East Meets West"
www.bombaytobali.com
Meet, greet and get to know the practitioners at the Institute for Integrative Medicine, whose priority is your total health.
Shop in a relaxed environment from a unique collection of "East Meets West" fashions, accessories and textiles sure to refresh and excite your spirits.

Location:  IIM, 205 Townepark Circle, Suite 100, Louisville, KY  40243
For more information, call Mary Corbett:
  502.468.4548  or info@bombaytobali.com
********************************************************************************


Metaphysical/Meditation Class
with Victoria Hayden
Classes continue the first and third Monday evenings of each month... each class open to all!
April 20th, May 4th & 18th ~ 6:30-8:30PM

 
Join Victoria Hayden for this ongoing class... Non-denominational, open to all ~ this class invites you to engage "one-on-one with your spirit self". 
Each class will include: a teaching~talk on metaphysics 
(" meta" the greek word for "beyond" and "physic" for "the physical");
a fifteen-to-twenty minute meditation;
and an opportunity for discussion after the meditation. 
Bring your consciousness toward working to combine spirit with the physical.

Location:  IIM 205 Townepark Circle, Suite 100, Louisville, KY 40243 
Cost:   $10 donation/love offering gratefully accepted.
Contact:  Victoria Hayden vlhayden1@gmail.com 
***************************************************************************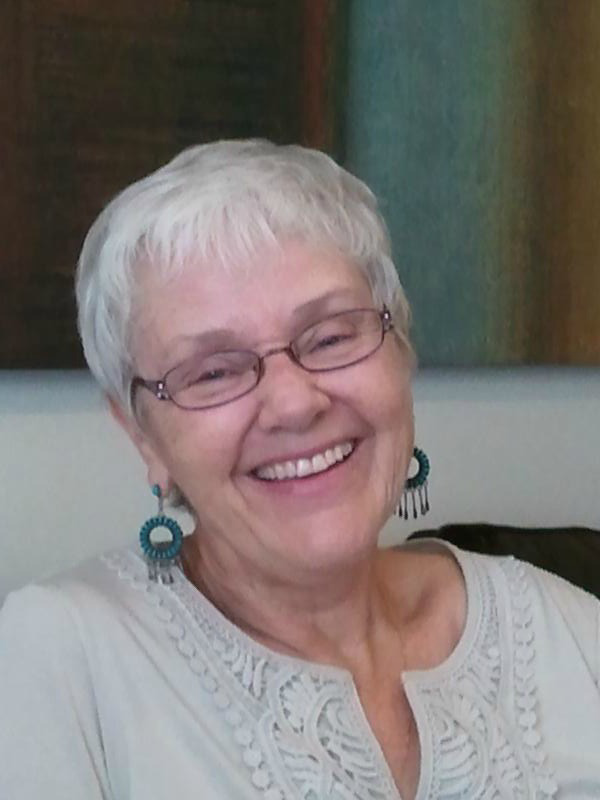 Healing Touch Community
Come for support and growth with Healing Touch... 
Monday, April 27th ~ 6:30-8:00 PM

Please come to this sharing group meeting. 
Kristi Forrest, HTSM & Betty Greaver, level 3 HT practitioner,  are hosting this group to support and share.

Location:  IIM 205 Townepark Circle, Suite 100, Louisville, KY 40243
For more information, contact:
 Betty Greaver bgreaver@gmail.com  502.295.6251
or Kristi Forrest k.forrest7@gmail.com<
***************************************************************************

Yamuna Body Rolling Workshop 
with Melanie Tinsley
SAVE YOUR FACE!
Saturday, April 25th ~ 10:00 - 11:30 AM
This Yamuna Body Rolling technique will impact the bones of the face, releasing stress patterns, restoring balance and increasing mental awareness and a sense of well-being.  Helpful also for the sinuses, releasing TMJ stress patterns and relieving puffiness... see an instant brightness in your face!
Register now!  Walk-ins always welcome!
Location: 205 Townepark Circle, Suite 100, Louisville, KY 40243
Cost:   $30 / Equipment provided.  Bring your yoga mat & your body!
To register:  Melanie Tinsley 502.419.6170  or info@integrativemedicine4u.com 
*****************************************************************************************
Now enrolling!

 Actualizing the Whole Brain Process
for Productivity and Stress Management
Facilitated by Patrice Joy Masterson, MA
Saturday, May 16th ~ 10:00 AM - 4:00 PM
(5.7 Nursing Contact Hours Available)

This class is intended for anyone who seeks clarity of mind and whole-brain function.
Use the principles of mental imagery to rejuvenate vitality, creativity and full brain potential.
Engage in steps of creative problem solving.
Participate in art exercises for emotional insights.
Experience brain waves in meditation, stress and creativity.

Location: IIM 205 Townepark Circle, Suite 100, Louisville, KY 40243
Fee:  $75 ($65 KHNA member price) includes supplies
To Register:  937.631.5581 www.harmonizinghealthretreat.com
*****************************************************************************************
*******************************************************************************
Practitioner of the Month ~  April 2015
Jerry Scott, Holistic Care


Jerry Scott,
Holistic Practitioner
 Holistic Care
"Healing Naturally"

502.797.6618  jerry@louisvillehealing.com
www.integrativemedicine4u.com

Collaborative Practitioner at IIM :  Jerry Scott is a specialist in Biofeedback.  He has been working with Quantum Biofeedback since 1999, certified by the Natural Therapies Certification Board (NTCB).  He has over 25 years experience with Herbal Remedies, and has completed Dr. Theresa Dale's NeuroEndocrine Course with the California College of Natural Medicine (CCNM).  Jerry employs a variety of modalities, and strives to tailor sessions with each individual.

What is Biofeedback?  Biofeedback is a relaxing, soothing and beneficial experience.  The Indigo Biofeedback system helps manage and retrain stress patterns, educate clients on crucial information about stress, and empowers them to make lifestyle changes to support overall health and well-being.

Jerry's Current Focus :  Jerry is currently working toward certification from the Institute for Integrative Nutrition... upon completion, he will add the title of "Health Coach," and this additional service to his client practice.
Give Jerry a call to set up your appointment... 502.797.6618.

*************************************************************************
*Continuing Class Opportunities ~ Join in at any time!*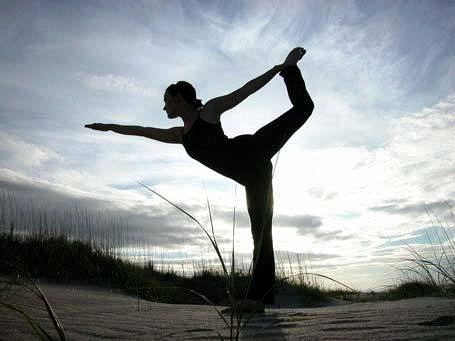 Light Works Yoga
with Angie Megibben, MEd., RYT-200

Join Light Works Yoga for the following classes:
Core * Restorative * Gentle * Spine Care 
Monday 12-1 PM (Core Strengthening)*
Tuesday 4:45-5:45 (Living with Parkinson's Group)
Tuesday 6-7:15 PM (Restorative Yoga)
Wednesday 9-10 AM (Gentle Yoga)
Wednesday 1:30-2:30 (Living with Fibromyalgia)
Thursday 6-7:15 PM (Restorative Yoga)
Friday 9-10 AM (Spine Health)
* small group classes available for folks living with
Parkinson's (contact Parkinson's Support Center KY 502.254.3388) 
or Fibromyalgia

Join Angie Megibben in a
Therapeutic Yoga session at IIM!
Looking for an intimate setting and personal attention?  Looking to develop core strength and flexibility?  Looking to address recovery of a sports injury?  Give Light Works Yoga a try!
*
Cost per class:  $13 Single, $60/5 classes, $100/10 classes 
Contact: IIM 502.253.4554, info@integrativemedicine4u.com
or  Angie Megibben 502.321.0557 www.light-works-yoga.com 
***
***************************************************************************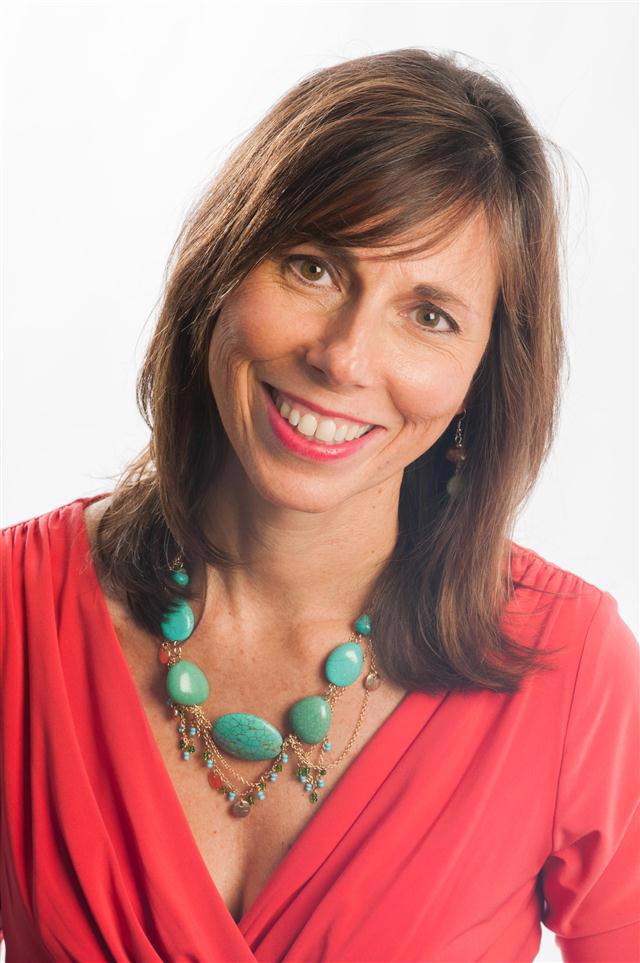 Release, let go...  try 
The Heartmath Stress and 
Mindful Eating Program  
Led by Kimberly May
Join a small Group Class!
(Email Kimberly May, Licensed Heartmath Provider ~ inspirewell@gmail.com) 
* * *
   Experts say about 75% of overeating is caused by emotional eating.  On top of that, being overweight can be one of the biggest causes of emotional stress in its own right.  Weight loss doesn't have to be stressful.  Stopping Emotional Eating:  The emWave Stress and Weight Management Program may be the only weight loss method that doesn't focus on what you eat, but rather on what you feel.  This program will show you how to manage reactions and clear emotional undercurrents until a new baseline behavior and a better relationship with food and eating is established.  It also facilitates other weight management processes, by helping you add the core values of your heart to your wellness adventures.
~HeartMath - a change of heart changes everything.
* 
Contact: Kimberly May 502.593.9017 inspirewell@gmail.com
**************************************************************************

Feldenkrais
"Awareness Through Movement"
with Guild Certified Feldenkrais Practitioner
Dorothy Henning
Join in any time ~ Drop-ins always welcome!
Each class can be taken independently! 
Fridays - April 24th, May 1st, 8th, 15th ~ 10:30-11:30 AM
Improve your posture...Move more easily...Relieve chronic pain...
...Manage stress.
Please join us as we continue to discover how to move more easily and know ourselves better!  The power of the Feldenkrais Method lies in its ability to access your brain's innate potential to change and improve.  By exploring through these gentle easy-to-do exercises, you will sharpen your 'body sense' and reawaken the pleasure and ease of moving!  After class, some things participants have said are... that they feel free in their joints, more stable and balanced, that they stand taller, are more calm and focused, and that chronic pain seems to have melted away.  One participant said " I have a herniated disc, but since I have been taking Dorothy's Awareness Through Movement classes, I have no lower back pain at all!  And I can sit cross legged tailor fashion for the first time since my knee replacement 7 years ago!"  Please bring an exercise mat.  No experience necessary, Feldenkrais is for EVERYBODY, young and old alike!
*
Cost: drop-in fee of $13/  OR 10-class card = $100 (good for 4 months)
www.dorothyhenning.com / contact@dorothyhenning.com
502.240.7057
Facebook: Feldenkrais Method of Somatic Education Practitioner
***
**************************************************************************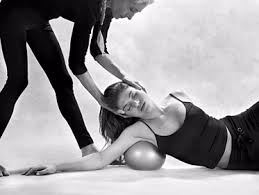 Yamuna Body Rolling
with Melanie Tinsley, RN BS,
Certified Yamuna Instructor 
*************************
The practice of Yamuna  is a great way to begin listening to your body.  It is a stress-free way to start positive dialog between your mind and your body, increasing your body awareness and sustainability.  Using specially designed Yamuna balls you can find relief from pain... and the hope and possibility of healing while lessening the wear and tear on the body and promoting sustainability.
Yamuna Body Rolling is a completely original fitness and therapy practice that focuses on the bone, tendon and muscle connection. With the use of gravity, breath and a specially designed ball, you impact your bone structure. As a complimentary and alternative therapy, Yamuna works with the body in a logical, systematic approach to unwind muscles, subsequently releasing tension on the skeleton and making space in the joints. Whether you want to enhance your current workout or increase your mobility and comfort, Yamuna has a routine for you. Walk taller, step lighter and increase your body awareness. Start just where you are!
*
Location:  IIM 205 Townepark Circle, Suite 100, Louisville, KY  40243
For more information, or an appointment,
contact Melanie Tinsley 502.419.6170
***
***************************************************************************
News from the Community ~ 
*Mark Your Calendar ~ Looking Ahead!*


 Join the KYANA Holistic Nurses
~become one of this strong community of
Holistic Healers in the Kentuckiana area!
 Next meeting:  Tuesday, May 19th, 2015 - 6:00-8:00 PM
Guest Presenter:  Bev Snawder "Aromatherapy"
Location:  Highlands Rainbow Blossom, 3046 Bardstown Road, Louisville, 40205

Holistic Nursing Prep Course with Lourdes Lorenz
May 22nd-24th, 2015
Are you interested in becoming certified in holistic nursing?
KHNA is hosting a 3-day holistic nurse certification course with Lourdes Lorenz... check out the course information on the KHNA website.

For more information on KHNA mission, membership, events, and more, check out the link to the new KHNA website:  www.khna.net
*******************************************************************************
GIVE A DAY - MAYOR'S WEEK OF SERVICE 
APRIL 18th-26th, 2015

"Thank you for helping make Give A Day week of service (2014) a huge success - with more than 144,000 volunteers and acts of caring.  We saw the community come together:  friends helping friends, strangers helping strangers in endless ways.  Give A Day week is what Louisville is all about:  a great community with a big, compassionate heart. Thanks again to everyone who helped - and please plan on being part of Give A Day this year,
April 18-26th, 2015."  ~ Mayor Greg Fischer 

"We're proud to serve as the leader in volunteer engagement for Give A Day week - it takes all of us working together to make a difference in our community!  Through Metro United Way, we've seen others all across our community join together to help make a difference that lifts us all, and this is at the heart of what we're about.  Whether you give, advocate or volunteer... at Metro United Way, this is what it means to Live United.  Thank you!" 
~ Joe Tolan, President & CEO, Metro United Way

Link:   http://louisvilleky.gov/news/mayor-rallies-community-give-day-week-service-april-18-26
Link:  http://www.mygiveaday.com

* * *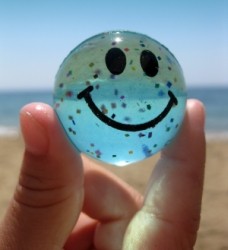 Institute for Integrative Medicine 
502.253.4554 info@integrativemedicine4u.com
We look forward to seeing you at these wonderful events!