Institute for Integrative Medicine Newsletter
205 Townepark Circle, Suite 100, Louisville, KY 40243
502-253-4554
info@integrativemedicine4u.com
www.integrativemedicine4u.com
Front desk hours:  Monday to Thursday 9am-5pm, Friday 9am-12noon
AUGUST 2016
Just when the caterpillar thought the world was over...
it became a butterfly!
Greetings & Notes from KIM EVANS
-
AUGUST
2016
Welcome to August!
Is it really August already?  Time to think about the kids returning to school?  I don't know about you, but it feels like only yesterday that they just got out for the summer!  Wow!  Time is passing quickly!

Our theme this month is:  "

Just when the caterpillar thought that life was over...it changed into a butterfly!

"  What a powerful image.  How many of us have had rough times in our life - our dark night of the soul?  It's part of the human experience.  Yet when we persevered, stayed positive, and trusted that all would turn out ok, it did!  It reminds me of my favorite quote from the movie The Best Exotic Marigold Hotel that states "everything will be all right in the end... if it's not all right then it's not yet the end!"  As long as you are breathing then it is not yet the end of your human experience.  And thus remains the potential to transcend any circumstance, situation or difficulty and transform it into something powerful, wonderful and beneficial.

Mark your calendars now for September 17th.  I'll be presenting "

Take Charge of Your Health and

Wellbeing:  Be Your Own Advocate

" at the

Be Well Naturally Seminar

.  Check out the details in the " Save the Date" section of this newsletter.



Cynthia Bowling

is our Practitioner of the Month.  Her work with AIT (Advanced Integrative Medicine) is a powerful process to shift our "dark night of the soul" to a total transformation.  If you are experiencing any problems or difficulties in your life, think about having a session with Cynthia!  Transform from that chrysalis to the beautiful butterfly that you are!    



Love,
Kim Evans
Just when the caterpillar thought the world was over... it turned into a butterfly!
                                                                                                     ~
AUGUST
*
2016

"Meditation is the process of transformation and beautification of soul from a leaf-eating caterpillar to a nectar-sipping butterfly.  It grows with the wings of love and compassion."
~Amit Ray, Meditation: Insights & Inspirations
THIS MONTH AT IIM
~
AUGUST
*
2016
This month at IIM
-
AUGUST
2016
IIM
Website
Link
:
CLICK HERE

Need your LABS checked?
Upcoming Lab Dates at IIM

:  
Wednesdays, 

August 10, 31 & September 14, 28



Now Available:  Carotid-IMT  simple, gentle, quick!
Next Quarterly Opportunity
:
 

Wednesday, August 17th




502.253.4554



Make your health a priority.  $165 includes consult with Kim Evans.  FSA/HSA eligible expenses.  Schedule your visit for Wednesday, August 17th!  502.253.4554
What we're looking forward to reading:

Did you know that Kim is hard at work on her own book ~ about transforming our healthcare system ~ to true "Health Care"! 
Look for further details in future newsletters...
If you haven't read "Kim's story" - check it out at the IIM website:
www.integrativemedicine4u.com
"Happiness is a butterfly, which when pursued, is always just beyond your grasp, but which, if you will sit down quietly, may alight upon you."
  ~Nathaniel Hawthorne
IIM HEALTH TIP OF THE MONTH
~
AUGUST
*
2016
Health Tip
:
Welcome to August! 
Our theme this month is .......
Just when the caterpillar thought the world was over... it turned into a butterfly!
I can so relate to this quote!!  In my early 30's I was living in St. Louis and had completed my Master's Degree, had two small children and was working as a Critical Care Nurse Specialist.  After several years of trying to make my marriage work, I went through a painful, intense divorce.  I decided to give up my job, move back to Louisville and start all over.  On that icy, cold night driving across I-64 with my two children, I felt like that caterpillar and that life was over as I knew it.  I crawled into that cocoon of pain, confusion and disappointment.  Through many years of soul searching, listening to my inner calling, Spiritual Direction and unraveling false expectations, I emerged from that chrysalis a butterfly.
Today I'm here with my colleague Cynthia who is going to share more about unraveling the chrysalis so transformation is not only possible, but inevitable!
Cynthia:
The image of a butterfly became quite significant during my AIT (Advanced Integrative Therapy) training.  We had a place in Mississippi that was completely destroyed by Hurricane Katrina.  We still had a structure, which was more than some whose homes were completely demolished, but we had a lot of damage.  I knew that I wanted to plant flowers to bring some life and beauty to the devastated area.  I didn't realize at the time that the plant that I chose was a favorite among monarch butterflies.  When I returned several months later, I found that caterpillars had eaten all the leaves and now there were hundreds of chrysalises hanging from everywhere!  We literally got to watch many butterflies emerge.  It was transformative.  It is also a beautiful metaphor for AIT.  I have witnessed this therapy help people transcend pain, trauma and hardships and emerge into a fulfilling, contented, powerful life.
Kim:
We all face circumstances that seem to force us into the cocoon or dark night of the soul.  Yet if you are patient, willing and have the courage to reach out for the help you need, there is a beautiful butterfly awaiting!  So if you need help, give us a call!   ~  Kim Evans
     Institute for Integrative Medicine ~ 502.253.4554 ~ info@integrativemedicine4u.com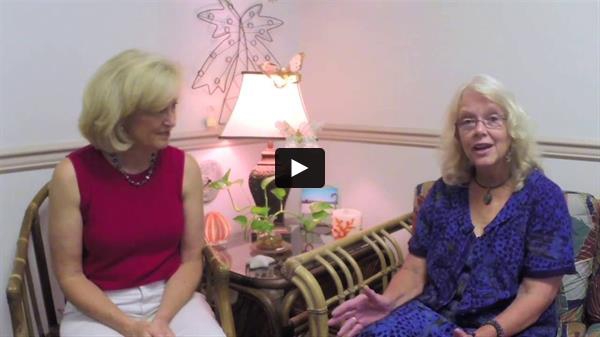 Additional Health Tip!
Beta-blockers & Heart rate...
Many people take a beta-blocker to help lower their blood pressure or to lower the workload of the heart after a heart attack.  Examples of Beta-blockers include:
*Acebutolol (Sectral)   *Atenolol (Tenormin)   *Bisoprolol (Zebeta)
*Metoprolol (Lopressor, Toprol-X)   *Nadolol (Corgard)  
*Nebivolol (Bystolic)   *Propranolol (Inderal LA, InnoPran XL)
*Betaxolol (Kerlone)   *Carteolol (Cartrol)   *Esmolol (Brevibloc)
*Penbutolol (Levatol)   * Pindolol (Visken)   *Timolol (Blocadren)   
*Sotalol (Betapace)
These can be helpful and effective medications.  One possible side effect is lowering your heart rate too low.  It's important to know how to take your pulse if you are on one of these medications.  The easiest pulse to feel is the carotid artery, which is located on either side of your neck.  Use your index finger beginning at your ear lobe and move your finger half way down your neck.  Place your middle and ring finger next to your index finger on your neck (toward your throat) and feel for your pulse.  Count your pulse for 15 seconds, and then multiply this number by 4 to get your heart rate per minute.  If your heart rate drops below 50 beats per minute, contact your doctor before taking an additional dose of your beta-blocker medication.
(Hint:  When checking your carotid pulse,

never

press on both sides of your neck at the same time!)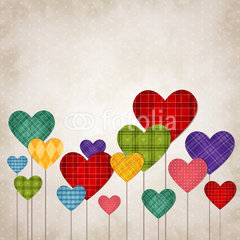 Just a reminder:  our quarterly

Vasolab opportunity

is coming up on

Wednesday, August 17th

!
This is a simple, gentle, and quick way to check the carotid artery... letting you know your risk of stroke and heart attack.  Please call our office now to schedule your 15 minute appointment for August 17th!
Here's to your health!
~

Kim Evans
     Institute for Integrative Medicine ~ 502.253.4554 ~ info@integrativemedicine4u.com
IIM PRACTITIONER OF THE MONTH
~
AUGUST
*
2016
IIM Practitioner of the Month
Cynthia Bowling, LCSW
~Advanced Integrative Therapy ~

Certified Therapist & Teacher
Individual, Family and Couples Therapy ~
Children, Adolescents and Adults
502.553.9843
cynthiabowling@me.com
integrativemedicine4u.com
aitherapy.org
Meet Cynthia Bowling...
Cynthia Bowling is a Licensed Clinical Social Worker with over 40 years experience as a therapist working with adults, children, adolescents, families and couples.  She is the only therapist in Kentucky who is a Certified Practitioner in Advanced Integrative Therapy, developed by Asha Clinton, Ph.D.  She is also a certified AIT Teacher.

Advanced Integrative Therapy or AIT,

is a gentle and effective healing treatment for many types of psychological, physical, and spiritual distresses and illnesses.  It treats not just the symptoms but the originating causes of present day difficulties.  By treating the cause, symptoms, and the connection between them, AIT lastingly removes suffering.





AIT integrates the best established and proven psychotherapies

,

and then adds a new energy psychology element that is body-based.  This simply and gently addresses and clears those aspects of the issue in the body, mind, and spirit.  In this way the issue, or "trauma" gets completely resolved! ... producing lasting transformation.





The basic cause of human suffering is trauma...

any occurence which when it is happening, when we think back to it, or when it is triggered by some present event, evokes painful emotions and/or physical symptoms, sensations, or illnesses.  (This can give rise to distresses such as depression, anxiety, PTSD, obsessions, addictions...) Because people don't fully heal from a traumatic incident in their past, something that happens in the present can trigger an adverse reaction if it is similar in some way to the trauma... Trauma fractures human wholeness.


AIT energetically treats the earliest relevant trauma, the present symptom or suffering, and the connection between the past trauma and the present difficulty - AND THE SUFFERING STOPS.

**************************************************
"When I was a girl I would look out my bedroom window at the caterpillars; I envied them so much.  No matter what they were before, no matter what happened to them, they could just hide away and turn into these beautiful creatures that could fly away completely untouched." 
~Patch Adams
I'VE GOT YOUR BACK
~
AUGUST
*
2016
I've Got Your Back
~
August
*
2016
This month I've got a powerful "I've Got Your Back" story to share. 
One of my patients suggested that her husband, Bob, schedule an appointment for help with high blood pressure control and nutritional guidance for a healthier diet.  His original appointment was not until early August, but the angels have a way of opening my schedule when someone really needs to get in.  Bob was able to come in the middle of July.  When I took his vital signs, I noticed that his heart rate was very slow.  He had no energy and was feeling poorly.  I did an ECG and found his heart rate to be about 40. (The normal heart rate is 60-100).  He is taking a beta-blocker which lowers your blood pressure AND your heart rate, but this was clearly too low of a heart rate.  Additionally, despite such a low heart rate, his blood pressure was still elevated at 170/80.  I gave him a copy of his ECG to take to his physician's office the next morning to see about changing medications.

Bob is a car salesman for Toyota.  I had spoken to him a couple years ago about finding a car for us when Dave and I were ready to replace our aging vehicles.  As I was ending his appointment, he asked if we were still in the market for replacing one of our vehicles.  I told him that in fact we were looking for a 2011 Toyota Avalon.  He said he just happened to get that exact car into his dealership a couple days before!

Three days later, Dave and I went to meet Bob and see the Avalon that they had for sale.  It was exactly what we had been looking for!  While we were there, Bob said he still wasn't feeling well.  I checked his pulse, which was normal, but he was nauseated, diaphoretic and feeling poorly.  Bob told me that when his physician had changed his medication, she abruptly stopped his beta-blocker even though he had been on it for many years.  Knowing that it is common to prescribe both his new blood pressure medicine and a beta-blocker together, I suggested that he resume his beta-blocker at half the original dose until he could contact his physician.  On the following Monday, he was able to schedule an appointment with another physician who adjusted his medications.  Bob has made changes in his diet and stopped drinking soft drinks.  He is feeling much better.  What added to the Divine Synchronicity of this story is the fact that Dave and I had investigated two other Avalons that we were supposed to look at, but ironically they never came through due to circumstances beyond our control.  (Tricky angels!) 

Now Bob's blood pressure and heart rate are normal.  He is feeling better, making healthier nutritional choices, and Dave and I have a new car!
Glad you're feeling better, Bob!


***********************************************************************************************************************************
Thanks to each of you who are joining in our on-going challenge to be able to say "I've Got Your Back..."  If you have a story that you would like to share, please send it to me.  ~ Kim Evans
"Keep up your faith to go high and fly,
even after so many pains and sorrow. 
You can turn from a caterpillar to a butterfly. 
Life gives you a second change:  a call to grow.
~Ana Claudia Antunes / The Tao of Physical and Spiritual
SAVE THE DATE!
~
AUGUST
*
2016
******************************************************************************************************
BOOK THE DATE FOR AUGUST!

Would you like to bring greater wellness, increased performance and teamwork to your workplace?
Try

Inspire Wellness




Corporate Wellness/Speaking Workshops/Lunch and Learns


Coming from a corporate background Kimberly May understands the busy professional and coaches them to gain greater clarity, fulfillment, peace of mind, focus and peak performance.  Schedule an interactive workshop or Lunch and Learn, or Wellness Series and inspire your team to reach new heights!


A few sample topics:
                * 

The Nuts & Bolts of Wellness        

* 

Working Well with Balance


                * 

What's Stress Got to Do With It?    

*  Working on the Change Game
               

*

  The Heart of Wellness:  The Amazing Healing Power of the Heart



A few companies that have worked with Inspire Wellness include:  Pikeville Medical, U of L, Kentucky Center for the Arts, Mercer, American Heart Association, Norton's Healthcare, Passport Health, Webster University, Metropolitan College, and Bellarmine.



"Kimberly is extremely professional, yet warm and approachable.  Our staff thoroughly enjoyed her presentation on how to reduce stress in our lives.  The interactive demonstration on HeartMath was an excellent visual reminder of how much we can be in control of our thoughts and our bodies." 
~ KY Center for the Arts
Bring Wellness to your Workplace!
Contact:
Kimberly May ~ Inspire Wellness
 - 
Wellness Coaching Specialist
502.593.9017
www.inspirewellness.net
www.integrativemedicine4u.com
******************************************************************************************************

SATURDAY, SEPT 17
9:00 AM - 5:00 PM
7.5 Nursing Contact Hours Available
BE WELL NATURALLY:

An Experiential Seminar
               * * *


Explore innovative and simple ways to improve your health and wellness

*

Take Charge of your Health & Well-Being:  Be Your Own Advocate

~

Kim Evans, Nurse Practitioner


* Discovering the Healing Power of Vibration: Holy Fire Reiki II, NLP, Self-hypnosis, Color/Gemstones,       Tuning Forks, Crystal Bowls/Toning  ~

Rev. Patrice Joy, MA, Holy Fire Reiki II Master


*

Accessing the Wisdom of your Chakras:

 

creativity, mindfulness, movement & stillness


*

The Bio-magnetic Pair:  A non-intrusive medical therapy

~

Mari Mujica, PhD


* Natural Connections:  Experiencing the Healing Power of Nature ~ Joy Fitzgerald, Biologist

Be Well Naturally!
Arrive early, wear comfortable clothes and bring an open mind and your own sack lunch...
Location:  Valaterra Nature Sanctuary, 7101 Shrader Lane, LaGrange, KY  40031
Cost:  $55 before Sept 7.  $65 after Sept 7.  Fees include handouts & light refreshments.
Register:  www.HarmonizingHealthWisdom.com
Contact:  Rev. Patrice Joy  937.631.5581  pjoyhhr@gmail.com
******************************************************************************************
SAVE THE DATE!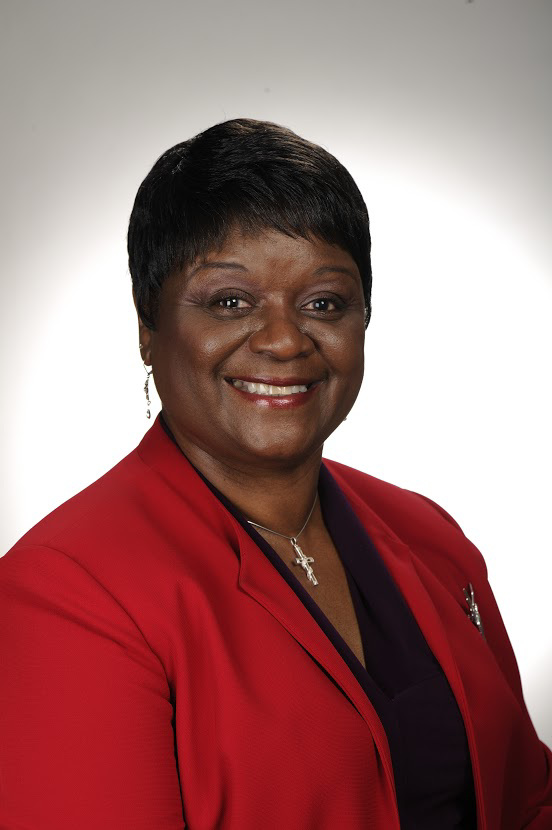 Join Rev. Yvonne D. McCoy, The Transformation Institute

~


proudly sponsoring
HEALING TOUCH SPIRITUAL MINISTRY PROGRAM
Healing Touch Level 3/HTSM 103:  "Using Your Hands to Heal"
Saturday, September 17, 2016  8:00 AM - 6:00 PM
Sunday, September 18, 2016  8:00 AM - 6:00 PM
Join Rev. Yvonne D. McCoy, The Transformation Institute - Holistic Life Healer,
as she sponsors The Healing Touch Spiritual Ministry Program (HTSM), an educational program dedicated to offering classes in the energetic therapy modality of Healing Touch (HT) as well as providing support for Healing Touch students, practitioners and instructors.  Our program teaches the sacred healing art that flows from the love and compassion we have for one another.  Our philosophy of caring forms the basis of our teaching - we are all instruments for the healing energies of God.  We promote the art of healing as well as the art of spiritual presence practiced by all those in a caring giving profession/practice/ministry.


                                         HTSM 103 "Using Your Hands to Heal"


Who should attend?

 

All levels of Health Practitioners including Physicians, Nurses, Chaplains, Massage Therapists, Pastoral/Parish Ministries and interested Lay People.





Course Instructor:

 

Pat Springer




is a holistic nurse healer specialized in critical care, pediatrics, cardiology, and emergency room.  
 
She holds certifications in Healing Touch as a practitioner from the Healing Touch Program, as a practitioner and instructor in the Healing Touch Spiritual Ministry program, and as a Certified Clinical Aromatherapist from the NAHA approved school taught by Rafael d'Angelo in Aurora, CO.  She maintains a private practice in which energy healing, prayer and anointing with oils in an integral part of care.  Professional memberships include:  Alliance for International Aromatherapy, National Association for Holistic Aromatherapy and American Holistic Nurses Association.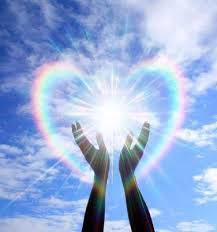 What is the Healing Touch Spiritual Ministry Program?
The Healing Touch Spiritual Ministry program is an energy based therapeutic approach to health and healing built upon a Christian philosopy of caring.  It integrates prayer, hands-on (energetic) healing and anointing with healing oils.  We offer a program that is multi-level based in the Judeo-Christian scriptures.  Students may apply for a national certification at the completion of all of the coursework.  Designed within the nursing profession, Healing Touch Spiritual Ministry has a spiritual focus that uses touch to promote physical, emotional, mental and spiritual health and healing.  The program is open to everyone.
Who can benefit in taking a class?
Registered nurses in parish nursing, ministers in parish and pastoral ministries, chaplains and nurses in hospitals, nursing homes and hospices, massage therapists, counselors, and the lay community seeking to explore a healing ministry involving the laying on of hands.  The Institute of Spiritual Healing & Aromatherapy is a co-provider of nursing continuing educatin with the Healing Touch
Progra (HTP).
Healing Touch Spiritual Ministry Program Benefits: 
CE's for Nurses and Massage Therapists available through the California Board of Registered Nursing.  Become an HTSM Certified Practitioner - Establish a credible healing presence in your community, church or institution.  Case manage clients in an on-going healing ministry - emphasizing prayer, energy healing and anointing
.
Join Rev. Yvonne D. McCoy for "Using Your Hands to Heal"!
Location:
  IIM 205 Townepark Circle, Suite 100, Louisville, KY 40243
Cost/CEU's:
  $325/Early Bird Registration (includes Student Manual)/$350 within 3 weeks of class;
Discounts for HTPA member and/or Age 65+/CCA through The Institute of Spiritual Healing & Aromatherapy, Full-Time Students, course-repeating applicants.  Contact Yvonne for details.
16 CEU's for 2-Day Course.  CEU's Questions?  Contact Yvonne for details.

Contact:
Rev. Yvonne D. McCoy  502.664.0373 
www.holisticlifehealer.com
******************************************************************************************
SAVE THE DATE!
Join Rev. Patrice Joy, MA ~
for
USUI/HOLY FIRE REIKI II Master
with
ART

(Advanced ReikiTraining)
and
Karuna Master


Certification Series
Facilitated by Rev. Patrice Joy, MA, Licensed Minister, Holy Fire II Reiki Master Instructor, Certified Stress Management

*This class is 7.8 CEU Hours for Nurses, OT & MT (PT CEU Hours are 7.0) and is also available to the general public for certification.  Make-up classes for Reiki Level I and Level II are available for a late start)

Certification series dates:
Reiki Level I:   September 10 -

9am-5pm / $95
includes materials


Reiki Level II:  October 8 -

9am-5pm / $95 includes materials


Reiki Level III ART (Advanced Reiki Training):  November 12 -

9am-5pm




                                          $95 includes materials - KHNA member fee = $85/includes materials


Reiki Master:   December 9 -

7:30-9:30pm (Holy Fire II Reiki pre-ignition)


                       & December 10 -

10am-4p (Reiki Master Training & Karuna Symbols)


                                         

$190 includes both days & materials - KHNA member fee $180
Usui Holy Fire Reiki II is an upgraded energy technique for stress reduction and personal healing practiced in the early 1900's in Japan.  It is thought to be used in ancient Egypt and Tibet many centuries ago.  Its aim is to keep the body and mind healthy.  Karuna Reiki training and symbols are included from Lemurian, Atlantean, Egyptian and Biblical times.  An overview of Vibrational History/Research in Medical Field and the use in hospitals is presented, as well as integrative tools of vibrational sound/breath/color, mindfulness and Universal Laws to open the flow of Reiki.  Information on gemstones, color and sound are included to raise your vibration level using Karuna Reiki, Rainbow Reiki, Shaman Reiki and Huna Reiki.
"More people need the option to make informed choices and to know there are alternatives available for their own health."  ~ Patrice
Join Rev. Patrice Joy for Usui/Holy Fire Reiki II Master series...
Location:
  IIM 205 Townepark Circle, Suite 100, Louisville, KY 40243
Contact:
Rev. Patrice Joy:  937.631.5581  pjoyhhr@gmail.com    www.harmonizinghealthwisdom.com

"When she transformed into a butterfly, the caterpillars spoke not of her beauty, but of her weirdness.  They wanted her to change back into what she had always been.  But she had wings."
~Dean Jackson
SAVE THE DATE!
~
AUGUST
*
2016


JOIN IN! 

      The following classes and meetings are on-going and open to drop-ins!
                    If you choose an individual session or consultation, please call ahead!

Light Works Yoga


with founder Angie Megibben, MEd., RYT-200

Light Works Yoga Studio classes for August...
Looking for an intimate setting and personal attention?  A small group therapeutic Yoga experience?  You've found it!  Here at IIM, Angie Megibben strives to offer the personal touch... offering you the opportunity to develop core strength and flexibility, or to address the recovery of sports injury...Give Light Works Yoga a try... 
Core Strengthening * Restorative Yoga * Gentle Yoga * Spine Health. 
Also ~ small group classes or individual sessions for people living with Parkinson's or
Chronic Fatigue/Fibromyalgia.
Tuesdays:
4:45-5:45 PM  Living with Parkinson's
Wednesdays:
9:00-10:00 AM Gentle Yoga/Spine Health
Thursdays:
6:00-7:00 PM Restorative Yoga
JSJ (Jin Shin Jyutsu)
*Individual Sessions!
Experience a gentle, hands-on therapeutic approach to re-harmonize the energies in the body.
Mondays, Tuesdays, Thursdays:
Individual Client Sessions available
J

oin Angie ~ Light Works
Yoga & JSJ at IIM
Location:
IIM - 205 Townepark Circle, Suite 100,Louisville, KY  40243
Contact:
Angie Megibben 502.321.0557 Check this out:  www.light-works-yoga.com
********************
GIVE THIS A TRY!



Holistic Health Coach, Nutrition Counseling, Massage Therapy,




Healing Touch




Betty Greaver

, RN, LMT -

Healing Health Concepts


~ specializing in Touch, Health and Wellness
"Let me help you develop a health & wellness lifestyle..."
Appointments available in the month of AUGUST!


THERAPEUTIC MASSAGE FOR YOU!
Four out of five adults will experience back or neck issues in their life time.  Beckley Wellness Letter reports "weekly massages give more effective short term relief to chronic back pain sufferers than standard medical therapies alone." 
I have a monthly massage and an every other month chiropractic visit.  I take an herbal anti-inflammatory.  I recommend discussing a program with you! 
Call or email me to schedule an appointment for massage & discussion.  ~ Betty - Your Healthy Aging Specialist!
Join Betty for Therapeutic Massage at IIM
Location:
  IIM 205 Townespark Circle, Suite 100, Louisville, KY  40243

Contact:
Betty Greaver bgreaver@gmail.com  502.295.6251
**********
JOIN IN!
Feldenkrais "

Awareness Through Movement

"
with Dorothy Henning, Guild Certified Feldenkrais Practitione r
Improve your posture... Move more easily...Relieve chronic pain...Manage stress.
Please join us as we continue to discover how to move more easily and know ourselves better!  The power of The Feldenkrais Method lies in its ability to access your brain's innate potential to change and improve.  By exploring through these gentle easy-to-do exercises, you will sharpen your 'body sense' and reawaken the pleasure and ease of moving!  After class, some things participants have said are... that they feel free in their joints, more stable and balanced, that they stand taller, are more calm and focused, and that chronic pain seems to have melted away.  One participant said: "I have a herniated disc, but since I have been taking Dorothy's Awareness Through Movement classes, I have no lower back pain at all!  And I can sit cross legged tailor fashion for the first time since my knee replacement 7 years ago!"  Come join us anytime - each class can be taken independently!  No experience necessary. 
Feldenkrais is for EVERY
BODY, young and old alike!



Fridays: August 12, 19, 26

  10:30-11:30 AM Feldenkrais Class  "

Awareness Through Movement

" 



Feldenkrais Individual Sessions


Gentle restorative hands-on sessions to help with many issues including back pain, injury recovery, posture improvement, anxiety, arthritis, neurological problems, and learning or behavioral issues with children.   For adults and children.
Join Dorothy for Feldenkrais "Awareness Through Movement" at IIM - Try first class FREE!
Location:
IIM - 205 Townepark Circle, Suite 100,Louisville, KY  40243
Bring:
yourself and an exercise mat
Contact:
contact@dorothyhenning.com  502.240.7057 
Facebook: Feldenkrais Method of Somatic Education Practitioner
**********
GIVE THIS A TRY!
Yamuna Body Rolling
with Melanie Tinsley,
RN, BS, Certified Yamuna Instructor
Appointments available in the month of
AUGUST
!
Repair, realign & release your body with smart bodywork...

When you experience constant pain, your sense of wellbeing, your ability to focus, and your hope start to fade.  Get your life back by realigning your bones, stimulating bone-tendon connection, and diminishing chronic issues like scoliosis, TMJ, back pain, and more, all with small Yamuna balls!  Realign and start healing today!  Why wait on something this important?  Discover a logical, human approach to healing.  Yamuna Body Rolling works with your body to empower it to heal itself by stimulating deep into muscles and restoring proper bone alignment and tendon function.



Meet with Melanie Tinsley, Registered Nurse and Certified Yamuna Body Rolling Instructor.

  Melanie will help you realign your body, work into your muscle-tendon connections, and work toward eliminating pain in a class or one-on-one session. The practice of Yamuna is a great way to begin listening to your body.  It is a stress free way to start positive dialog between your mind and your body, increasing your body awareness and sustainability.  Using specially designed Yamuna balls you

can

find relief from pain...
and the hope and possibility of healing while lessening the wear and tear on the body and promoting sustainability.



More about Melanie Tinsley:

  Melanie has been providing the highest quality nursing care for over 25 years, mostly focused on the Intensive Care Unit.  After experiencing a physical trauma and chronic back pain, she fell in love with the healing power of Yamuna Body Rolling.  One of Louisville's first Certified Yamuna Body Rolling Instructors, she is uniquely trained to help individuals deal with the bone-tendon issues that diminish daily quality of life.
Learn more about Yamuna:   www.yamunausa.com



Join Melanie for Yamuna® Body Rolling at IIM
Location:
  IIM 205 Townepark Circle, Suite 100, Louisville, KY  40243

Contact:
  Melanie Tinsley  502.419.6170
**********
GIVE THIS A TRY!



Healing Touch, Guided Meditation, Christian Spiritual Director,




Life Coach, Retreat/Conference Educator




Rev. Yvonne D. McCoy, M.Div., BCC




The Transformation Insititute ~

Holistic Life Healer




"Be transformed by the renewing of your mind!"  - Romans 12:2


Appointments available in the month of AUGUST!

Holistic Healing Sessions include:  Intercessory Prayer, Healing Touch, Guided Meditation, Deep Breathing, Anointing with Essential Oils and Christian Spiritual Counseling. 
Come and experience holistic healing for the Mind, Body, Soul and Spirit.

Join Yvonne for Holistic Life Healing Sessions at IIM
Location:
  IIM 205 Townespark Circle, Suite 100, Louisville, KY  40243

Contact:
  Yvonne McCoy for an appointment
-  502.664.0373   www.holisticlifehealer.com
**********
JOIN IN!
Metaphysical/Meditation Class
with Victoria Hayden

Next class: 

August 8
Continuing 2016: 
Sept 12, Oct 10, Nov 14, Dec 12
Join Victoria on the 2nd Monday of the month.  These classes will help you to learn how to work with energy, develop your spiritual awareness, to let go of stress and worry, and to find your path in life.  Victoria studied metaphysics under the guidance of Rev. Ann Lawes & Rev. Jessie Morgan for over 25 years, holds certification in Reiki I & II, and has been doing clairvoyant readings for 25 years.  All are welcomed.


Join Victoria for Metaphysical/Meditation class at IIM
Cost:  All are welcomed.  $10 - love donation.
Contact:
for more information, please email Victoria Hayden  vlhayden1@gmail.com

**********
JOIN IN!
Join the KYANA Holistic Nurses
Become one of this strong community of Holistic Healers in the Kentuckiana area!

Next Meeting:
Tuesday, August 16th
'
What is Holistic Nursing?'
 
Holistic Nursing is all nursing practice that has healing the whole person as its goal - body, mind, spirit, and emotion.
A holistic nurse often integrates alternative practices with conventional healthcare.  Holistic nurses view healing as a therapeutic partnership with the people in their care.
Join KHNA for meetings, discussion, networking/share sessions
Contact:
For more information on KHNA mission, membership, events, and more,
check out the facebook page for Kentuckiana Holistic Nurses Association

"The butterfly counts not months but moments,
and has time enough."
~Rabindranath Tagore
SAVE THE DATE!
~
AUGUST
*
2016


IN OUR COMMUNITY! ~ and beyond!



*******************************************************************************************
IN OUR COMMUNITY AND BEYOND!
Celebrate...
National Friendship Day 
Sunday, August 7th
"There is nothing on this earth more to be prized than true friendship." ~ Thomas Aquinas
"In the sweetness of friendship let there be laughter, and sharing of pleasures.  For in the dew of little things the heart finds its morning and is refreshed."  ~ Khalil Gibran
*******************************************************************************************
IN OUR COMMUNITY!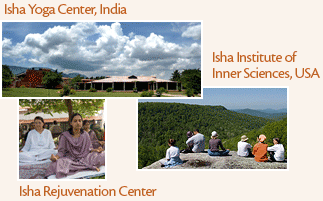 Isha - Inner Engineering
Weekend Program
AUGUST 25-28, 2016
Find Health, Peace, and Joy from within...
Free introductory session:
            August 25, 2016 6:30-7:30 PM at
Wingate by Wyndham -12301 Alliant Ct 40299

"Inner Engineering is a method, a tool to engineer a deep and lasting personal transformation.  The course is a comprehensive system addressing every aspect of wellbeing - from body, mind and emotion to the fundamental life energy within us.  This 4-day weekend program offers the rare opportunity to experience life transforming wisdom from an Isha teacher trained by Sadhguru, yogi, mystic, and leading authority in yoga."
"As we have physical science to create external wellbeing there is a whole inner dimension of science to create inner wellbeing.  I call it Inner Engineering." - Sadhguru
Increased mental clarity...Enhanced energy levels...Prevailing sense of peace and joy...Reduction of stress...
To register:  Call

502.882.0058

or email - Louisville@IshaUSA.org
Find out more:
InnerEngineering.com/Live
END NOTES & QUOTES!
~
AUGUST
*
2016

"We are all butterflies.  Earth is our chrysalis."
~LeeAnn Taylor




Let us know if we may help you embrace your unfolding butterfly...
~
The Team at IIM
Regards,
Kim Evans and the Practitioners at IIM
Institute for Integrative Medicine
205 Townepark Circle, Suite 100, Louisville, KY  40243
502.253.4554  or info@integrativemedicine4u.com
Website: 
www.integrativemedicine4u.com