TRIBAL NOTES
"Grow Your Own" that is what gardening means to me. We've been in love with self sufficiency and simple living for years,
















and tending an orchard or food forest is truly a satisfying experience. There is just something very gratifying about planting a small new fruit tree and watching it become a full grown tree bearing a healthy crop of fruit. I find somewhere along the trail you tend to slow down and see what really counts, good food…..

Life hums along nicely here at the farm. The winter crop of satsumas, navel oranges and pummelos in the orchard is in full swing, we're still getting a few persimmons, and the kitchen garden is full of salad fare. Come on down… the tasting table is set up on the weekends and you too can taste the season.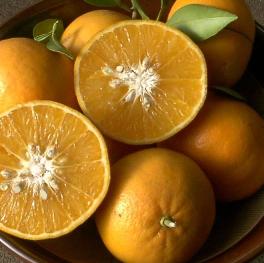 The crop of new young fruit trees is looking good this year and awaiting new homes to go to. We have an outrageous new crop of over 40 varieties of citrus fruit, all grown on cold hardy trifoliate root stock, plus all the common fruits like apple, southern pears, plums and peaches, as well as unusual fruits like jujube, mayhaw and paw paw. This is the best time of the year to plant a fruit tree and also the best time for good selection; don't wait until we're sold out to get your trees.
ATTEND a WORKSHOP


We're famous for helping new gardeners get a good start growing plants as well as solving complicated plant growing questions. If you're truly interested in learn more about growing attend one of our winter workshops where we'll share what we know about coaxing food from the earth in our climate.

Please take note we are holding some of our winter classes on Saturday mornings, we know that will make some people happy.

START with EASY FRUITS
If you're new to gardening, and worried that your first effort to grow fruit will turn out to be a fruitless venture, the best place to begin is with easy to grow types of fruits.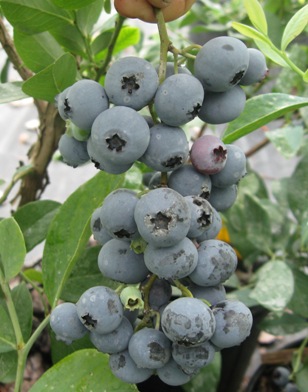 Easy to grow fruits are more forgiving of soil types, more disease resistant, and better able to tolerate busy gardeners with little time to water. This does not mean that you can just dig a hole and drop the plant in. The gardener that spends the time choosing a good site with lots of sun, enriching the soil, and paying attention to watering the plant when needed, is the one who will reap the best harvest. But "easy to grow" really does mean that you'll spend little or no time spraying for fungus and bugs. These types of fruits are also good choices for people that want to grow their fruit organically. Let's check out the possiblities.. Read more of this article
LOCAL VEGGIES RULE!!
We'd like folks to know that we grow our own vegetable plants. You won't find a Bonnie's shipped-in plant around here. Our collection is a mix of University of Florida recommend varieties, and heirloom non-GMO varieties.
We do unusual cell packs like kohlrabi, artichoke and off beat asian greens so you can plant just a few and explore a new taste. Lettuce is a passion of ours so you'll find usually up to 10 varieties on the benches. We trial many varieties in our gardens so we'll have local knowledge on what and when to plant as well how to grow them. We're good at helping you get success
THE JF STRAWBERRIES crop is grown and ready to go.This year's crop includes Sweet Charlie and Camerosa, two super
sweet varieties that grow and fruit reliably in the deep south. 4 inch plants at nursery for $1.49 each. You know you need some....

GIVE the GIFT
THAT CAN KEEP ON GIVING

Giving plants is a great way to share your love of gardening with others. Many peoples first experience into gardening begins with a gift of a plant from someone they love. Caring for this plant of friendship often opens a new world that connects to caring for all things on this earth. Plant some seeds of hope with someone you love.

SAVE IN THE SALE AREA
Make sure you stop off at the sales area on your next visit as there is always some good deals to be found.

This weeks collection includes

CITRUS $19.99 many varieties to choose from....

TROPIC SWEET APPLES $12.50

GOLDEN BOY PEARS $11.50

50% off selected perennials, cell pack veggies and ornamentals.