THE CORBETT FOUNDATION NEWSLETTER
Jan-Feb 2021
www.corbettfoundation.org | info@corbettfoundation.org
NEW PUBLICATIONS FROM THE CORBETT FOUNDATION
| | | |
| --- | --- | --- |
| Desert National Park: A Jewel in the Vibrant Thar. Click here to buy... | | Saving India's Wilderness: Challenges and Solutions. Click here to buy... |
The sale proceeds of the above books is used towards our conservation work.
SATELLITE TELEMETRY OF HIMALAYAN GRIFFON VULTURES IN GUJARAT
The Corbett Foundation is pleased to be associated with the Wildlife Division, Sasan - Gir, Gujarat Forest Department as a 'technical expert' for the vulture tagging project. This is a pioneering initiative in India where so far four species of vultures have been tagged and released in the wild. This work will help in providing the much-needed information about these threatened birds.

Considering the sharp decline in the vulture population due to diclofenac and possibly other NSAID, it is important to have an in-depth scientific information about their preferred feeding, roosting and breeding sites, and information on the general height at which they fly. In addition to the drastic population decline due to diclofenac toxicity, vulture deaths due to consumption of poisoned carcasses of livestock and collision with powerlines are other serious threats that need to be addressed on a priority basis in India.
In January 2021, two Himalayan griffon vultures Gyps himalayensis were fitted with solar-powered satellite tags and safely released in Gir Landscape. These large vultures are resident of the Himalayas and migrate to north, central and western India in the winters. This species is placed under the Near Threatened category by the IUCN.
In October and November 2020, a
total of six resident and Critically Endangered w
hite-rumped vulture
Gyps bengalensis
, Indian vulture Gyps indicus and red-headed vulture Sarcogyps calvus
were tagged in Sasan and Mahuva regions of Gujarat.
BAJAJ SAKSHAM PROGRAMME - A BOON TO LOCAL COMMUNITIES
For any conservation programme to succeed, the support of local communities residing within a wilderness area is of utmost importance. Their basic requirements, such as access to healthcare facilities, must be fulfilled. Quite often, healthcare facilities within forest areas are not easily accessible to the local villagers for various reasons.

Even primary medical treatment is usually not readily available to these communities at these locations. Most of the villages in the above areas are remotely located. It is not uncommon for the villagers to walk for hours to the nearest Public Health Centre only to find that the doctor is unavailable. Such incidents create a feeling of neglect among the communities and they are drawn towards quacks and witch doctors thus endangering their lives and compromising their health.
TCF believes that only a healthy community can contribute to a healthy environment and can appreciate the need to conserve wildlife. Since 1995, TCF is working around Corbett Tiger Reserve (CTR) to provide primary healthcare and treatment to the remotely located 100-odd villages. In 2015-16, this important programme recieved the kind support from Bajaj Auto Ltd. under its CSR that has continued unabated. The
mobile health camps, specialised medical camps for villagers and forest department personnel, pathological and few other diagnostic tests, health awareness and COVID prevention measures form an important part of this programme and

annually reach out to around 15,000 people in and around CTR.
ENERGY-EFFICIENT STOVES DISTRIBUTED IN TANSA WILDLIFE SANCTUARY
Tansa Wildlife Sanctuary, n

estled in the Sahyadri Hills (Western Ghats) of Maharashtra,

consists of dry and moist deciduous forest with patches of semi-evergreen forest. The forest of Tansa act as catchments to important water reservoirs of Tansa and Vaitarna that provide drinking water to the city of Mumbai and parts of Thane city. The teak-dominated forest of Tansa is also the known westernmost limit of the Endangered forest owlet Heteroglaux blewitti and many other rare wildlife species including the leopard Panthera pardus.
However, this important sanctuary is under tremendous anthropogenic pressure, including firewood

collection

by local communities. Many of these belong to the Scheduled Tribes (Warli, Katkari, Thakar, Mahadeo Koli, etc.) and struggle to survive with their meagre earnings. Despite the best efforts by government, LPG is far from their reach due to the recurring costs involved. Thus, all households use wood fetched from the forest to cook food using the traditional chulha (cookstove). This demand for firewood by around 10,000 households on the forest can be enormous and lead to its degradation and associated human-wildlife conflict.
The Corbett Foundation with the kind support of JSW Foundation and in collaboration with Thane Wildlife Division, Maharashtra has embarked upon a project to provide portable and energy-efficient cookstoves to over 6,000 households in Tansa Wildlife Sanctuary spread over four ranges - Tansa, Vaitarna, Parali and Khardi. It is estimated that these cookstoves will reduce the firewood usage by around 50% and reduce smoke by around 40% when compared to traditional cookstove.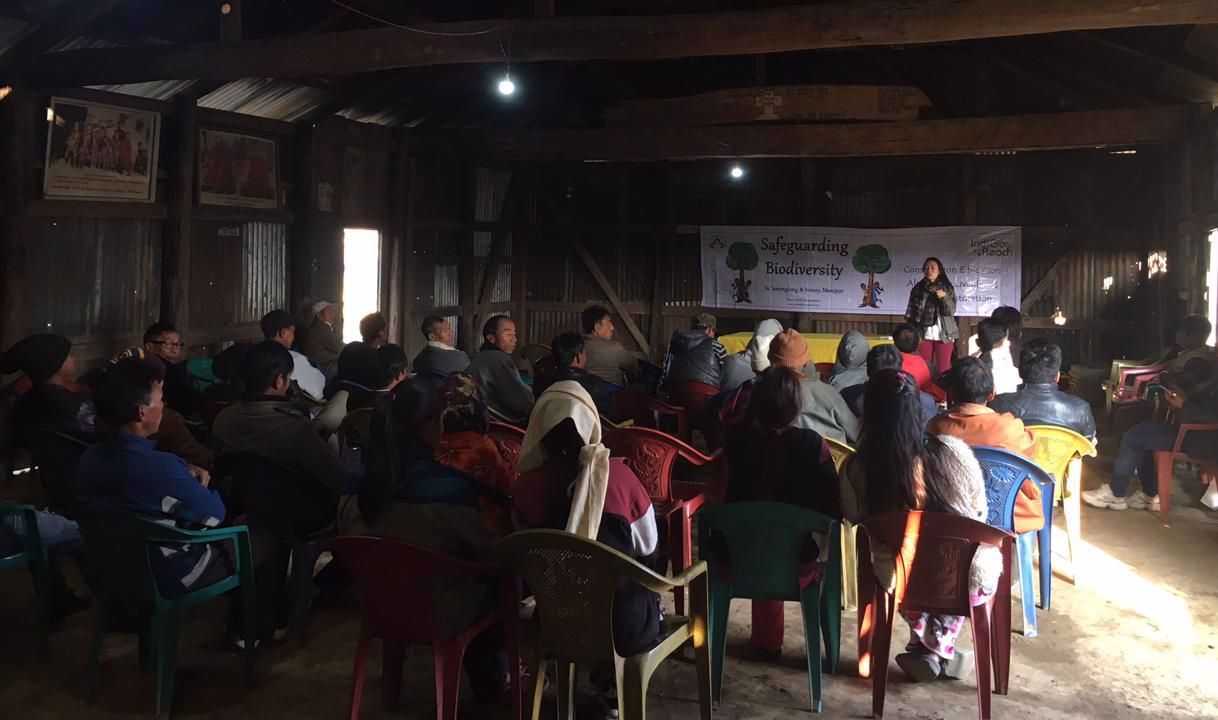 A HOLISTIC CONSERVATION PROJECT LAUNCHED IN TAMENGLONG
The Corbett Foundation and InterGlobe Aviation (IndiGo) have joined hands in engaging the local communities in Manipur's hilly district of Tamenglong in nature conservation. Rapidly changing socio-economic aspirations have put enormous pressure on nature and natural resources. Some of the traditional livelihood and lifestyle methods aren't as sustainable as they used to be in the past. Increased food demand and reduced land availability per family have dented the sustainability of jhum (shifting) cultivation that the local people have practised since times immemorial. The jhum cycle used to be around 10 years, but now it has been reduced to 3-5 years. Shortened jhum cycles not only risk food security of the indigenous society but also degrades natural habitats. Traditional hunting practices have also been depleting the biodiversity of the region. With interest in the rejuvenation of the degraded land (hillocks), The Corbett Foundation has been working with local youth, village community, local religious organizations, Manipur Forest Department and local civil society organizations to design educational programmes and alternative livelihood initiatives in 20 villages. The local economy drivers have been identified, and simultaneous efforts for habitat restoration, capacity building of the forest department, and eco-tourism development have been planned.
The Corbett Foundation thanks IndiGo for this support and collaboration.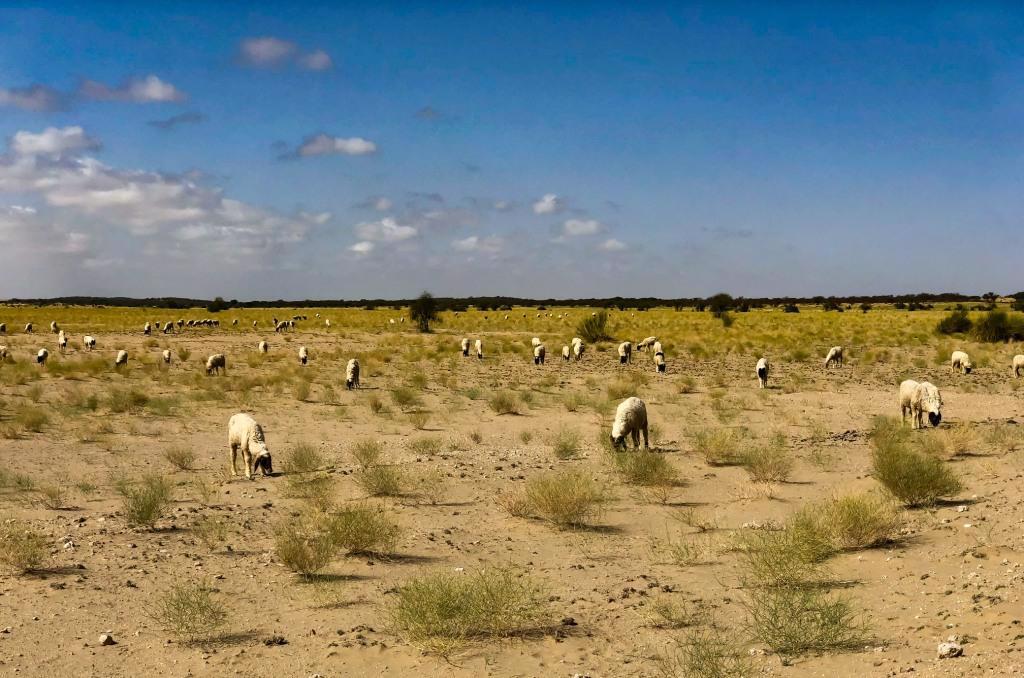 THAR DESERT - A UNIQUE NATURAL LANDSCAPE
More than 50% of the state of Rajasthan is covered with Thar Desert (spread over around 196,000 sq. km.) that is an area of vast ecological significance and unique biodiversity. The Desert National Park Sanctuary (DNP) occupies 3,162 sq.km. of the Thar Desert and is a host to some of the most threatened species such as the great Indian bustard Ardeotis nigriceps, chinkara Gazella bennettii, spiny-tailed lizard Saara hardwickii, around seven species of vultures and many others. This Protected Area also has around 100,000 people inhabiting several villages and hamlets. The Corbett Foundation, with the kind support of NatWest India Foundation, has initiated a project that aims for the harmonious coexistence between humans and nature around few areas of the DNP. Our project team is conducting a baseline survey and will begin with the project activities in 2021-22.
The Corbett Foundation thanks the NatWest India Foundation for this support and its commitment towards a sustainable future for the people and the wildlife of Thar Desert.

CENTRAL INDIAN LANDSCAPE SYMPOSIUM
Network for Conserving Central India (NCCI) hosted its fourth Central Indian Landscape Symposium (CILS4), which is a biannual gathering from 28-30 January 2021. The 3-day virtual symposium highlighted the collaborations that advance human wellbeing and wildlife conservation with active participation of subject experts, conservationists and government officials. The theme for CILS4 was BRIDGES: Collaborative Approaches for Conservation, Livelihoods, and Development. The conference entailed a space for meetings, networking lounge and other engaging activities such as a showcase of short films including Baiga tattoo art, the making of Gond art books, village led restoration efforts and of course the breath-taking vistas spread across the central Indian highlands. The sub-themes for the three days were Connectivity for Tigers in Central India (Day 1), Restoration & Livelihoods: Nature for all (Day 2), NCCI as a knowledge platform & collaboratives (Day 3). The symposium was opened formally by Shri. Nitin Kakodkar, IFS, PCCF (Wildlife) and Chief Wildlife Warden, Maharashtra and saw the participation of organisations such as WWF-India, World Resources Institute, Indian Institute of Forest Management, Centre for Large Landscape Conservation, Leiden University, Development Alternatives, National Centre for Biological Sciences, ATREE, WildCRU University of Oxford, University of Delware, Columbia University, The Nature Conservancy and Satpuda Landscape Tiger Partnership. The core organisers of this symposium included NCCI, Satpuda Foundation, National Centre for Biological Sciences and The Corbett Foundation.
An on-field verson of this symposium is being planned later in the year 2021, subject to the pandemic situation under control and the conditions are safe for travel and gathering of delegates.
The details about the CILS4 can be accessed here.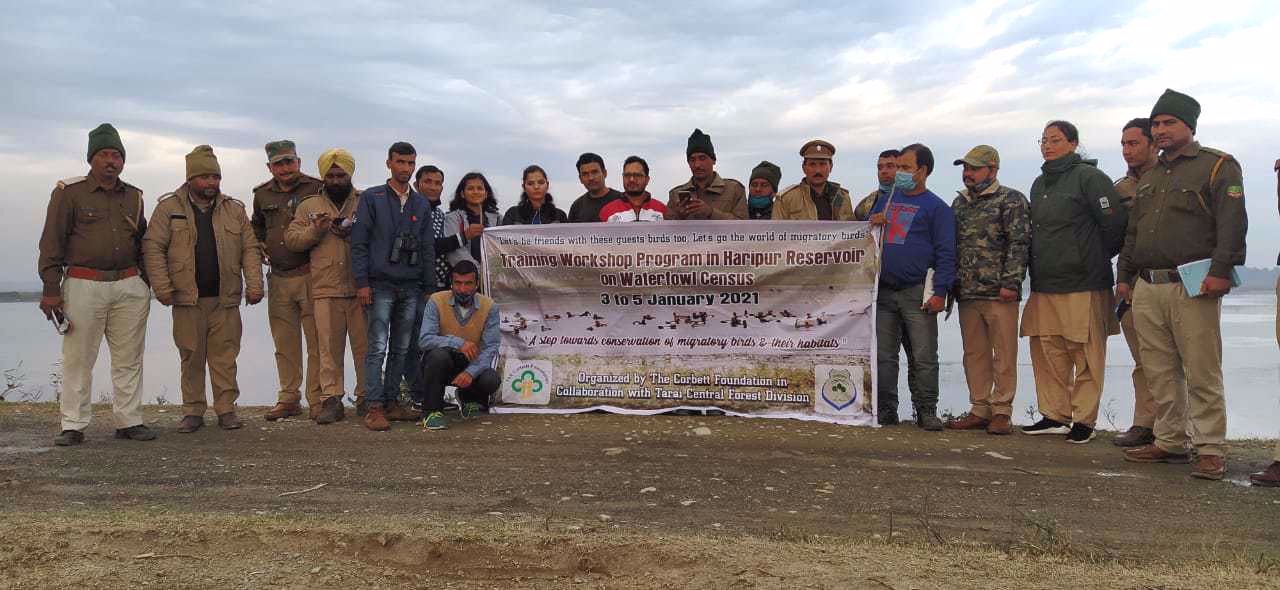 WATERBIRDS IDENTIFICATION WORKSHOP FOR TERAI CENTRAL FOREST DIVISION, UTTARAKHAND
In January 2021, The Corbett Foundation in collaboration with Terai Central Forest Division organized a 3-day training workshop at the Haripura Reservoir on the identification of waterbirds and other associated birds. The participants of this training workshop included officials and field patrolling staff from five administrative ranges. Identification of waterbirds, bird migration, functional values of wetlands, threats to both wetlands and waterbirds and the need for conservation were some of the topics covered during the workshop. Following these sessions, the participants were given information and training on the counting of waterbirds and were provided with the first-hand experience of identifying species and conducting waterbirds census. All the participants were divided into two teams and deployed along the reservoir banks to count various waterbirds. The team members had binoculars, spotting scope and each team had at least two resource persons to clarify doubts.
Haripura wetlandspans over an area of around 294 sq.km. and is important for resident and migratory waterbirds. The local communities depend on this wetland for fishing. Illegal activities such as sand mining and hunting of waterbirds is not uncommon in this area. Hopefully, this workshop will encourage the local forest department staff to be actively engaged in the protection of this wetland and monitoring of the waterbirds and the overall ecological health of this wetland.
USHA SILAI SCHOOLS ESTABLISHED IN TANSA WILDLIFE SANCTUARY
The Corbett Foundation collaborated with USHA International Ltd. to establish 'USHA Silai Schools' in Tansa Wildlife Sanctuary. A total of 10 women from tribal households in Tansa Wildlife Sanctuary were provided training in sewing-tailoring work by trainers from USHA International. On successful completion of the training, each woman was given a USHA sewing machine to establish a USHA Silai School in her village where she can train more women in this craft and also earn livelihood by stitching clothes.
This project has been a boon to the local communities who struggle to meet their ends meet. Thanks to USHAInternational Ltd. for supporting the local women and turning them into entrepreneurs who now proudly support their family.
Do watch this video made by NDTV India on this initiative...
On the occasion of the World Wetlands Day (February 2nd), Saevus Magazine carried an article by Dr. Naveen Pandey, Deputy Director and Veterinary Advisor of The Corbett Foundation. Do read this article
here...
SCIENTIFIC ADVISORS
Dr. AJT Johnsingh and Dr. Asad R. Rahmani
The Corbett Foundation is a charitable trust registered under the Indian Trusts Act, 1882. It is also registered under the Foreign Contribution (Regulation) Act, 1976 under registration number 231650853. The donations to The Corbett Foundation are tax exempt u/s 80G of the Income Tax Act, 1961. The Corbett Foundation is accredited by Credibility Alliance under the Desirable Norms prescribed for Good Governance of Voluntary Organisations.
NITI Aayog ID:
UA/2017/0179126
| | |