Like us On FaceBook
and then Ask About Our
$99 Tune-up
Special!

Keep the
Spinning Beach Balls
on the Beach
Where They Belong!


All you have to do
 is "Like" us
on FaceBook
to qualify. 
Call for more details
and let's
get that Mac tuned up!



We Recover Data!

The AppleStore refers us
all the time
because we're good,
have 20 years experience,
and we care.
Call us immediately if you suspect a failing hard drive. The spinning pinwheel, the spinning beach ball is often a sign of imminent failure!





Cracked Screen




Replacement: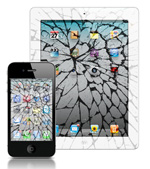 We are proud to be THE place in town with Apple Certified Techs who will fix your shattered iPhone, iPad, and MacBook Pro!
Windows?!  Seriously?
!
Yes. 

Seriously.

Jeff does Windows.

Call or email for more info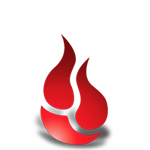 BackBlaze Off-Site Backup
Don't forget about BackBlaze.

They are the best
off-site,
catastrophic backup plan
to protect you from situations like:
FIRE
EARTHQUAKES,
THEFT,
and more.
Try them out for free
and keep your data
safe from disaster.
Buying a Mac?

We can hook you up with a brand new
Apple computer
directly from Apple.
Same price,
door to door service!

We also have
excellent condition
used Macs
from time to time.

Call or email when you're ready.
We Install & Configure


AppleTV





Want to know
what all the fuss
is about? 
Call and order the future of TV in your home
for just $99!
What don't we do?
Plumbing.
We're terrible plumbers.
But other than that, we do it all.
Sounds cliche,
but we want to be
your number one Apple guys
in Santa Barbara.
We're local, we're fast
and we're the best!


Call and inquire
if you want to know more.
In the meantime,
assume that we
can take care of all of your
Mac and Apple needs.
So there I was, minding my own business a couple weeks ago, when all of a sudden I started getting these "Happy Anniversary" emails from LinkedIn. While every husband's worst nightmare is hearing that phrase unexpectedly from his spouse in morning, I was reasonably certain that September had no such anniversary on my calendar of romance. I surfed over to LinkedIn where I saw the source of this celebration they had thrown for me.
Mick's Macs was officially 8 years old.
"Well, I'll be," I said aloud to myself because that is how we writers describe our alone time to others. "8 years old. Well, Happy Anniversary indeed"
Yep, it's true, our S-corp began as a sole proprietorship 8 years ago this month and we are beginning our 9th year as an Apple Certified Consultancy that made famous the phrase, "Apple Certified House Calls and Repairs." I've been doing Mac consulting since the 90's, but 8 years ago marked the launch of the full time endeavor known as Mick's Macs, Inc.
I'm unsurprisingly proud of our family owned, small business. I'm delighted we seem to have created exactly what we intended to in this space: high levels of quick responding, customer service and support. My goal was always to demystify the tech world and speak to our clients in plain English. We wanted to get away from all of the mannerless, geek-speak that left people feeling ignorant, lost and disempowered. Our mission was to explain Apple hardware and software in such a way that clients could make informed decisions on how best to use it in their lives. We wanted to make things easier for everyone, and ensure that the computers and iDevices worked as advertised. It's been fun doing that here in Santa Barbara, my home town, where 4 generations of my family have called "home" for 100+ years.
Initially, Mick's Macs worked exclusively in the field in clients' homes and offices doing our cleverly named "Apple Certified House Calls." However, within a year, we saw great value in also having a place to bring computers that needed more time and attention. A place where they could be repaired and upgraded for less, at fixed rates. Our appointment based shop on the Mesa was born about 7 years ago and was designed to be a very different experience than most people have in a retail store setting.
Our shop is basically a private, personal, inexpensive concierge repair experience where clients can drop off and pickup their Apple hardware right off our work bench. There is no separation between our repair bench, you or the technician who rescued your computer. People really seem to love the radically peaceful experience of parking with an ocean view, walking up a flagstone path with a babbling fountain and a smiling, chubby Buddha (it's not actually a statue of me, as some think…). You can see them visibly relax when they walk into our shop with quiet classical music playing. I always figured having a slow or non-functioning Mac is stressful enough. We thought people would like coming to a quiet, more serene place to get it fixed and the feedback we get really seems to indicate they do!
We were the first in town to repair (in-shop) broken iPhones, iPads and the glass on MacBook Pros. We were the first in town to attempt to resuscitate laptops that were victims of a liquid spill. Believe it or not, we were the first Apple Certified support team in town to actually answer the phone consistently and return all missed calls and voicemail within the hour. We were the first company to make follow up phone calls a few days after working with most our clients to see if things were still working. We were the first and only Apple Certified support team to offer personal, limited support via email 16 hours a day, 7 days a week. I've always known how much it means, even on a Sunday to be in a panic, and have to wait till Monday morning before a professional can personally respond.
We've never tried or wanted to become a giant retail and sales store. I think most of our clients really like that about working with us. We're small, fast and offer a totally unique level of customer service, support and trust. Our mission is to grow that trust with integrity, warmth, and by treating people as our neighbors, fellow citizens from our beloved home town. There's a very different experience that comes out of that.
At Mick's Macs, we don't see our clients as "customers."
Although appropriate in other business models, I've never liked that word for ours. For me, "customers" denotes a shopping experience, one less personal than the service and support we provide. When people become our client, they're never a number. Never. It always makes me smile when people call and begin to remind us who they are and when they last worked with us. It's one of the rare times I interrupt them with something like, "Tom, of COURSE we know who you are! We upgraded your MacBook Pro last year. How are things?" With caller ID, most of the time we answer the phone calls from existing clients like this: "Hi Kathy! How are you? How can we help you today?" Clients seem to really be happily thrown by this.
I'm going on too long. My apologies. I guess I've surprised myself by how long this has remained a healthy business that has stayed true to our mission.
I'm deeply grateful for this experience to serve our fair city with this work and be able to pay the bills doing something I enjoy. I'm grateful for the generous colleagues who helped me get started. I'm grateful for the incredible people who have worked for me in the past 8 years. I'm not sure most people know how profoundly challenging it is to find truly exceptional people who know the technology and have a great extroverted personality that allows them to engage warmly with our clients. Our current shop manager, Mishan, is one of the most extraordinary people I have ever met in this field and I thank my lucky stars that he loves this work we do together.
I have gratitude for the absolutely unbelievably wonderful clients we've been blessed with over these years. We simply would not do this work if the vast majority of the people we work with were not so delightful.
Last, but not least, I'm profoundly grateful for my family's support through all of the ups and downs that any business faces.
Thank YOU for your 8 years of support. It may sound cliche', but we couldn't have done it without you.
Very Much Obliged,
Mick