In This Issue
In the Spotlight...
Left Column:
Right Column:
---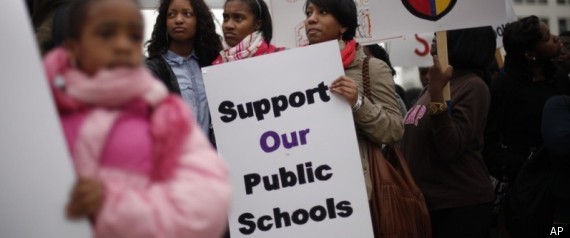 New York State Budget
At the end of January, Governor Cuomo released his budget and reform agenda in a document called the
2015 Opportunity Agenda
. Find sections related to Education (starts p. 193) and Child Nutrition (p. 158), among a variety of other legislative proposals.
A Controversy in the Governor's Reform Agenda is Teacher and Administrator Evaluation
Strong examples from several school districts of how scoring of teachers in evaluations was drafted and revised, and why independent evaluators are not the answer to making evaluations better, can be read about
here
.
Low-Performing School District "Oversight"
Poor performance and governance issues in East Ramapo, one of the lowest-performing school districts in New York, have led to sponsored legislation that outlines the role of a "monitor" and how that role would function in this district. This
article
, by co-sponsor Assemblyman Ken Zebrowski, contains a link to bill A05355.
Board of Regents Seats
It has been announced that the NYS Board of Regents will have four new members, two of whom are taking incumbents' seats. For more information, click
here
.
Helen Bach Moss Memorial Better Beginnings Award
The NYS Education Department's Better Beginnings Award "recognizes elementary teachers who are gifted in finding and nurturing the strengths of each student and fostering trusting relationships among pupils, parents, teachers and administrators." It was established to honor "the life and career of Helen Bach Moss, a New York State Educator who passed away in 1988."
Nominees "must be currently teaching at the elementary level (PreK-6) in a New York State public or private school, and be appropriately credentialed in New York State," and nominations are due by April 3.
To learn more about the award and the process of nominating a teacher, click
here
.
---
New NYSED Website Postings
Two important documents have been posted on the
NYS Education Department (NYSED) website
for parents and educators.
The first is a field advisory memo regarding a change to NYS Education Law which becomes effective on July 1, 2015. Public schools will be required to notify every parent of their rights regarding referral and evaluation of their child for the purposes of special education services or programs upon their child's enrollment in public school. The link to the memo can be found
here
.
The second document is New York's annual application to the federal government, listing the differences in NYS law, regulations and policy that are
NOT REQUIRED
by federal law, regulations and policy. THESE DIFFERENCES ARE OFTEN THE BASIS FOR DEMANDING MANDATE RELIEF. The document has been posted for public review/comment for 60 days, until April 19, 2015. The link to the document can be found
here
.
The Empowering Parents and Students Through Information Act
US Senators Bob Casey (D-PA) and Patty Murray (D-WA) have introduced legislation, "The Empowering Parents and Students Through Information Act" (S.528), that will allow parents of children with the most significant cognitive disabilities to have more information about their educational options and, it is hoped, help them make more informed decisions for their children. The bill has been referred to the Committee on Health, Education, Labor and Pensions. Click
here
to read more.
Disability.gov
Disability.gov
, the Federal government website that provides information on disability programs and services nationwide for children and adults, has several resource guides on a variety of subjects, including rights and laws. These guides can be found
here
.
---
April 15 is the Deadline…
…to submit new resolutions for Convention 2015. Find all instructions and forms you need on the "How to Write a Resolution" section of the NYS PTA website
here
.
Send any questions to Dana Platin, NYS PTA Legislation/Resolutions Coordinator, at
legislation.resolutions@nyspta.org
.
---
Winning Beginning NY
This coalition for the early care and learning of children offers many advocacy toolkits and resources
here
.
---
Cuomo Launches Statewide Campaign: "Enough is Enough"
Governor Cuomo and his administration will launch a statewide campaign, "Enough is Enough," to combat sexual assaults on college campuses by creating a statewide definition of affirmative consent. Read more
here
.
---
Read Across America
"Children are made readers on the laps of their parents."
(Emilie Buchwald)
Increase literacy efforts in your community by promoting the National Education Association's
Read Across America
campaign during the month of March.
---