Governor Cuomo released his Executive Budget proposal on Tuesday, January 17. Please check out our budget analysis, which describes items of possible interest to NYS PTA in the Executive Budget.
The NYS PTA Advocacy Team will review these and other items contained in the budget to prepare positions for both Lobby Day on February 13 and education testimony on February 14.
ECB and NYS PTA previously requested a school aid increase of $2.0 billion to support our students. Please check out the ECB School Finance Paper here.
If you have any questions, please feel free to email me at execdirector@nyspta.org or call the office at 518-452-8808.
In case you missed this in the NYS PTAlert last week, check out our new challenge! Are you up for it?
Tell a Friend Member Challenge!
Every child needs a champion! Want bragging rights for yourself and your PTA? Want to win a fun prize too? Grab your phone or tablet and take the "Tell a Friend" Challenge!

We challenge you to invite your personal and social media friends and family to support ALL children by joining your local PTA online today.

Help us to strengthen our voice to advocate for ALL children's education, health, welfare and safety. This is what makes #PTAAwesome!

How to enter: Send your list of friends and family who join PTA from today through February 28 to membership@nyspta.org no later than March 5.

The two members with the highest number of friends who join will win a $25 gift certificate to shop the PTA store. Even better, you'll have bragging rights on the NYS PTA Facebook page, Twitter and we will feature your efforts in the NYS PTAlert! (In case of a tie, winners will be selected by random drawing).

Tell a friend and help us support ALL children!
Join NYS PTA and Grom Social on January 26 at 6:30 pm for a free webinar on safe social networking for kids and fundraising!
We are so excited to share this FREE webinar on safe social networking for kids from Grom Social, an Alliance partner of NYS PTA. Participate or listen in on ways children can use social media safely and opportunities for your PTA to use Grom Social as a fundraiser.
Thursday, January 26 at 6:30 pm
Online Meeting Link: https://join.freeconferencecall.com/gromsocial
Call-in information: (641) 552-9227
Access code: 755145
[Please sign in 5-10 minutes early to log into Free Conference Call.]
Please pass on to your fundraising chairs and elementary, middle and high school parents and families who may be interested in learning about safe social networking.
This past week we launched the NYS PTA Instagram account, so please look for us to follow us and share this great news with the members of your unit/council.
We are also kicking off a website redesign. Yesterday, we sent a survey to all of membership asking for feedback on our website. The deadline for feedback is February 3, so please fill out the survey and encourage your members to as well. The more information we receive from our members, the better the new website will be in meeting their needs.
Take the survey here!
Did you know that National PTA has an E-Learning Library?
You can learn about PTA basics, effective advocacy for your child, membership basics, leadership, programs and more. Classes are available in English and Spanish.
You will have to log in to the National PTA website to access these classes.
Check it out here!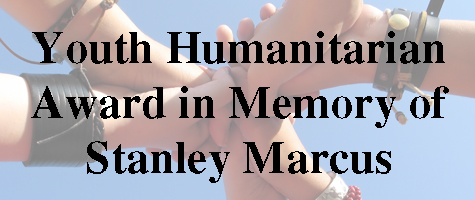 The Youth Humanitarian Award ~ In Memory of Stanley Marcus is presented to high school junior or senior students who best exemplify the humanitarian principles of Stanley Marcus, who died in 1977 while serving as third vice president of the New York State Congress of Parents and Teachers. He will always be remembered for his humanitarianism and dedication to youth through zealous volunteer community service.
Since PTA is a volunteer organization, we believe that it is only fitting that we honor such service by our young people through the sponsorship of this award.
Hurry! The application deadline is January 31, 2017.
For further information, click here.
Attention:
You received this email because you are an officer of your PTA unit, a PTA council officer, or a region board member, and you provided your email address.