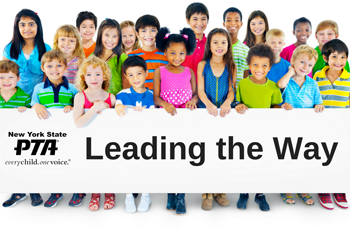 Two NYS PTA advocacy priorities have just passed both the Assembly and Senate in the last days of this year's legislative session!
Legislation to add e-cigarettes to the Clean Indoor Air Act was passed and will now be sent to the governor for signature. We sent an advocacy alert on this issue two weeks ago, and members sent 513 emails to support this legislation! We also advocated for this issue during the budget, and back in March, our members sent 2,587 emails to the legislature and governor.
Additionally, legislation to exempt BOCES capital expenses from the tax cap also passed both houses! Our great members sent an astounding 1,340 emails in the past week alone on this issue!
We heard from both houses that our advocacy and emails on thes issues made a huge difference. Great job A-team for their work on this!
These are great examples of both an educational issue and a whole child/health issue where we successfully made a difference.
GO PTA!
Don't miss out! Register today!
Summer Leadership Conference (SLC)
When: July 21-23, 2017
Where: Utica College, Utica, New York
Deadline to register for SLC is extended until June 27! There is both a one-day and two-day option. Come and make a difference!!
Reasons you want to join us at SLC:
Network with state, region and local PTA leaders
Participate in active workshops (some CTLE certified!) on a variety of topics including Membership, Technology, Leadership, Advocacy, Diversity and Nuts & Bolts
Visit with exciting new vendors in the Exhibit Hall
Contribute to a Donation Drive of shoes/sneakers organized by our state Youth Member to benefit a local community organization in need - more info HERE
The most important reason to attend SLC…You can help make a difference for every child in New York!
Click HERE for the complete registration packet with all the fun details!
Click HERE to register now!
Embrace our 1950's theme of the conference: PTA...It's the Time, It's the Place!
Grab your Pink Ladies, T-Birds, poodle skirts and t-shirts and get ready to rock and roll PTA style!
Are your unit's or council's bylaws up to date, expired or ready for review? Log in to your unit/council Portal and check.
If your bylaws are expired or expiring, contact your region bylaws chair for assistance. You can also log into the bylaws wizard on the Portal and follow the instructions.
National PTA's webinar "How to Write a Public Comment" is now available!
If you could not attend it earlier this week, click HERE to watch it.
It gives me great pleasure to announce the New York State 2017 Jenkins Scholars:
Brianna Serra - Half Hollow Hills High School East, Suffolk
Danielle Bursky - Plainview-Old Bethpage John F. Kennedy High School, Nassau Region
Julia Healey - Lynbrook Senior High School, Nassau Region
Taylor Baltz - Wayland-Cohocton High School, South Central Region
Emily Boranian - South Side High School, Nassau Region
Aliza Nirenberg - White Plains High School, Westchester-East Putnam Region
John O'Connor - Canajoharie High School, Mohawk Valley Region
Nicole Young - Maine-Endwell High School, Southeastern Region
Eliana Bernard - Syosset High School, Nassau Region
Kristina Spano - Division Avenue High School, Nassau Region
Congratulations to all our scholars!!!
We also want to express a special thank you to all the regions and team leaders that hosted and participated in the Jenkins interview process:
Buffalo site – Amanda Simondson; Albany site – Nan Murray; Nassau site – Marcee Rubinstein; Suffolk site – Joan Wabnik; Taconic site – Stacey Lee
The success of this program depends on the teamwork of the regions. We appreciate the time each of them took in securing the interview sites, coordinating and conducting the interviews. I know this was a very positive experience for our future educators.
You can find ideas for a safe summer from the American Academy of Pediatrics HERE.
Summer is also a time to think about your wellness advocacy program for the next PTA/school year.
Please be sure you update your unit's Annual "Form A" Officer Contact Information so your officers receive NYS PTA, National PTA and region communications.
Have a great summer!
Yubbler is a Back-to-School Supplies Program that donates 50% of the profits back to your PTA or to the teachers at the school!
Pre-loaded grade lists allow parents to buy with one click.
Free next day shipping to the parents' homes.
Parents can customize their lists - only buy what you need.
No deadlines for parents, they can buy throughout the summer and even after school starts.
To join the program go to Yubbler.com/Fundraiser and register your school today!