Are you on the Fast Track?
Unit Presidents – Don't forget to login to the new Unit Portal and add your member chair volunteers using the "Add Member Chair" button.
Click here for the new Unit Portal training videos.
Once you save and click to "Send Login Credentials" your member chairs will receive an email with access information.
For Membership Fast Track Certificates and Drawing Information, click here.
Announcing the NYS PTA Reflections Art Roadshow Exhibit
Ribbon Cutting Ceremony: Saturday, October 15, 2016, 11:00am-1:00pm
Hosted by Genesee Valley Region
Location: Monroe 1 BOCES, 15 Linden Park, Rochester NY 14625
This two week-long public access art exhibit features the original multimedia artwork of the 2015-2016 NYS PTA Reflections Award of Excellence and Award of Merit students.
The NYS PTA Reflections Art Roadshow mission is to bring communities together in celebration of student success in the PTA Reflections Program, while advocating for quality arts education for all children.
Look for further details and registration information next week!
We hope you can join us for a special ribbon-cutting ceremony, featuring student performers, a multimedia student art display and remarks from New York State PTA, Genesee Valley Region PTA, and other special guests.
The Empire State PTSA (ESPTSA) is a statewide unit formed in 1979 for people who may no longer be associated with a local school or PTA unit, or who do not have a PTA in their school or community and are advocates for children and youth.
Remember, anyone can join Empire State PTSA or any PTA! Teachers, staff, community members, businesses, grandparents, aunts, uncles, siblings!
Already a PTA member? You can also join the ESPTSA to show your support for the association or give an ESPTSA membership as a gift! You'll get all the great parent info, PTA member emails, and state PTA event details, for just $10! To join ESPTSA, click here.
Does your PTA leadership team thrive and grow in an environment that nurtures each individual officer?
If there is room for improvement or even if you need to start from scratch, there is no time like the start of a new school year to foster an atmosphere that develops valuable teamwork, while doing its best to grow each member into individual leaders.
This study looks at the driving forces that build committed leaders.
Together Everyone Achieves More!
Are you planning a PARP (Pick A Reading Partner) program at your school this year?
If so, check out the PARP Toolkit.
It has a variety of programs and activities, samples and examples of past NYS PARP winners. It's a terrific resource!
If you are not planning a PARP program this year, take a minute to look through the PARP Toolkit and consider planning one next year. The more time you have to plan, the easier it is to run a PARP program.
Any questions, contact your Region PARP Chair or email me at parp@nyspta.org.
Westchester-East Putnam Region held its annual Summer Leadership Training on Tuesday, August 30.
Thanks to NYS PTA President Bonnie Russell and NYS PTA Executive Director Kyle McCauley Belokopitsky for not only joining us in White Plains, but for also presenting awesome workshops!
The WEP Region Board and members greatly appreciate it!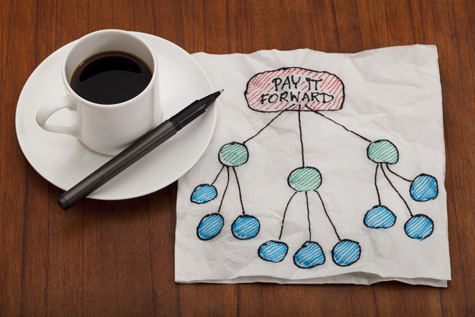 Our unit did something last year for membership that worked great.
We did a membership "pay it forward."
Ever been at Starbucks and the person ahead of you in line pays for your order? So then you pay for the next person in line behind you, and so on and so on.
We did that with membership and it worked great!
Start by gifting a membership to someone and ask them to do the same thing. It just catches on and goes from there.
Once it gets going, no one wants to be the one who ends it.
We easily got 20 additional memberships this way!
Attention:
You received this email because you are an officer of your PTA unit, a PTA council president, or a region board member, and your email address was listed.