We are faith in action: Called by God, Changed by Christ, Sent by the Spirit

Why Does Church Exist — May 24
This Sunday Rev. Glen bases his message "Why Does Church Exist?" upon our scripture lessons Acts 2:1-13. We explore the "core" principles of the Church as depicted in our text. Then we compare them to our situation today.
Sunday school for children will be held during the 9:15 worship service. After worship, adult Bible study will be held in the Fireside Room at 10:45, while snacks and beverages will be available in Fellowship Hall at 10:30.
Family Movie Night -- June 12


On Friday, June 12 at 5:30 p.m. there will be a Family Movie Night in Fellowship Hall. Hot dogs and popcorn will be served, followed by the movie Paddington. Bring blankets and pillows to watch the movie on a big screen!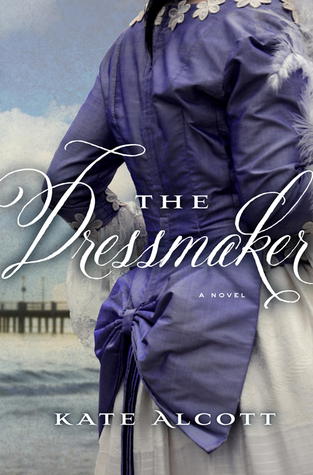 Books and More
Books & More's current read is "The Dressmaker" written by Kate Alcott.
This novel is about the sinking of the Titanic, and its search for justice in the aftermath of the tragedy, this compelling first novel examines humanity at its best and worst, as seen through the eyes of one of the ship's survivors, a courageous young woman who is determined to make her own way in America." It's also a very valuable contribution to our understanding of the events surrounding the sinking of the Titanic, and its aftermath."
Ladies are welcome to join us every Tuesday, in the Fireside Room at 9:30 a.m.
Susan Meissner, author of several books including "A Fall of Marigolds," will be Books and More's guest speaker on Tuesday, May 26 in Fellowship Hall at 1 p.m. If you haven't read any of her books, you will want to after hearing her talk about her latest book, "Secrets of a Charmed Life," a Booklist 2014 Top Ten Women's Fiction Author. There will be book discussion, Q & A, and the opportunity to meet the author up close and personal. Beverages will be provided. Please join us and bring a friend.
Basket Sunday

In May, our Basket Sunday collection will be to support our veterans. Please bring items from the following list to contribute to "Welcome Home Kits" that will be assembled and distributed by Escondido Interfaith. This is part of a 25 city initiative that is supported by the VA in an effort to
end chronic homelessness in our veteran community.

Items needed...

~ laundry detergent & dryer sheets

~ kitchen towels & pot holders

~ dish soap & dish rack

~ basic dishes & utensils

~ pots & pans
CALLING ALL SENIORS!


You're invited to a light brunch on Friday, May 22, in the Fireside Room at 10 a.m. to explore forming a YOUNG AT HEART group. This group will explore your interests and ideas for ongoing fellowship and outside activities. For more details, contact Jim and Dee Siltanen or any member of the Board of C.A.R.E. See sign-up sheet in Fellowship Hall or email the church office at
ccpucc@sbcglobal.net
.
Upcoming Sermons
5/24/15 "Why Does Church Exist?" Pentecost. Acts 2:1-13. We explore the "core" principles of the Church as depicted in our text. Then we compare them to our situation today.


5/31/15 "Eye Exercises" Memorial Sunday. Psalm 33:13-22; John 20:24-29. As we remember those that have gone before us this day, we explore Jesus' last words to his disciples in today's scripture lesson. It has everything to do with vision!
CELEBRATE!


May Birthdays


Bob Poulin, 22
Steffan Baier, 23
Chase Gregory, 23
Dee Lampman, 24
Betty Nagatani, 26
Amanda Young, 26
May Anniversaries


Rick & Jody Nidzieko, 21
To submit items to The BUZZ, please email buzz@ccpucc.org or call the church office at (858) 748-3304. Please submit items by Tuesday, midnight.
| | |