DogSmith Product Review: Clickerleash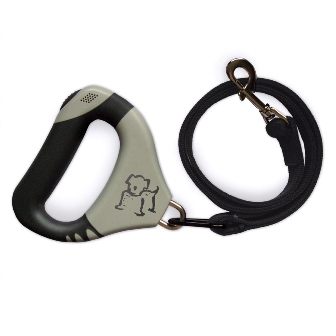 Do you find you need another hand when training your pooch?
The patented "Clicker Leash" puts "clicker" training at your fingertips.
By merging a clicker with an ergonomic, lightweight, 3 foot NON-RETRACTABLE leash handle, the Clicker Leash makes reward-based training convenient and fun while eliminating juggling and fumbling for your clicker. Whether you are training your puppy, working on basic life skills with an adult dog or competing in canine sports, the Clicker Leash puts your clicker where you need it, when it counts. As long as you have your dog's leash, your favorite training tool is on hand!
Contact your local DogSmith for more information.

DogSmith's Small Critter Care
DogSmith Pet Rabbit Care & Advice
Read more

Large or small, The DogSmith can care for them all
The DogSmith 'Board & Train' Program
Watch videos
of a 'board-and-train' dog, after just a few days, doing a long distance recall, a 'down'/'stay' with distractions and a 'down' from 'sit' with the trainer 6 feet away.
This dog is less than one year old and has already grasped some great skills that can be built on as the dog matures.
The DogSmith has two great training options for busy pet dog owners. 'Board-&-Train and 'Latch Key Training.'
Contact your local DogSmith
for detail and pricing.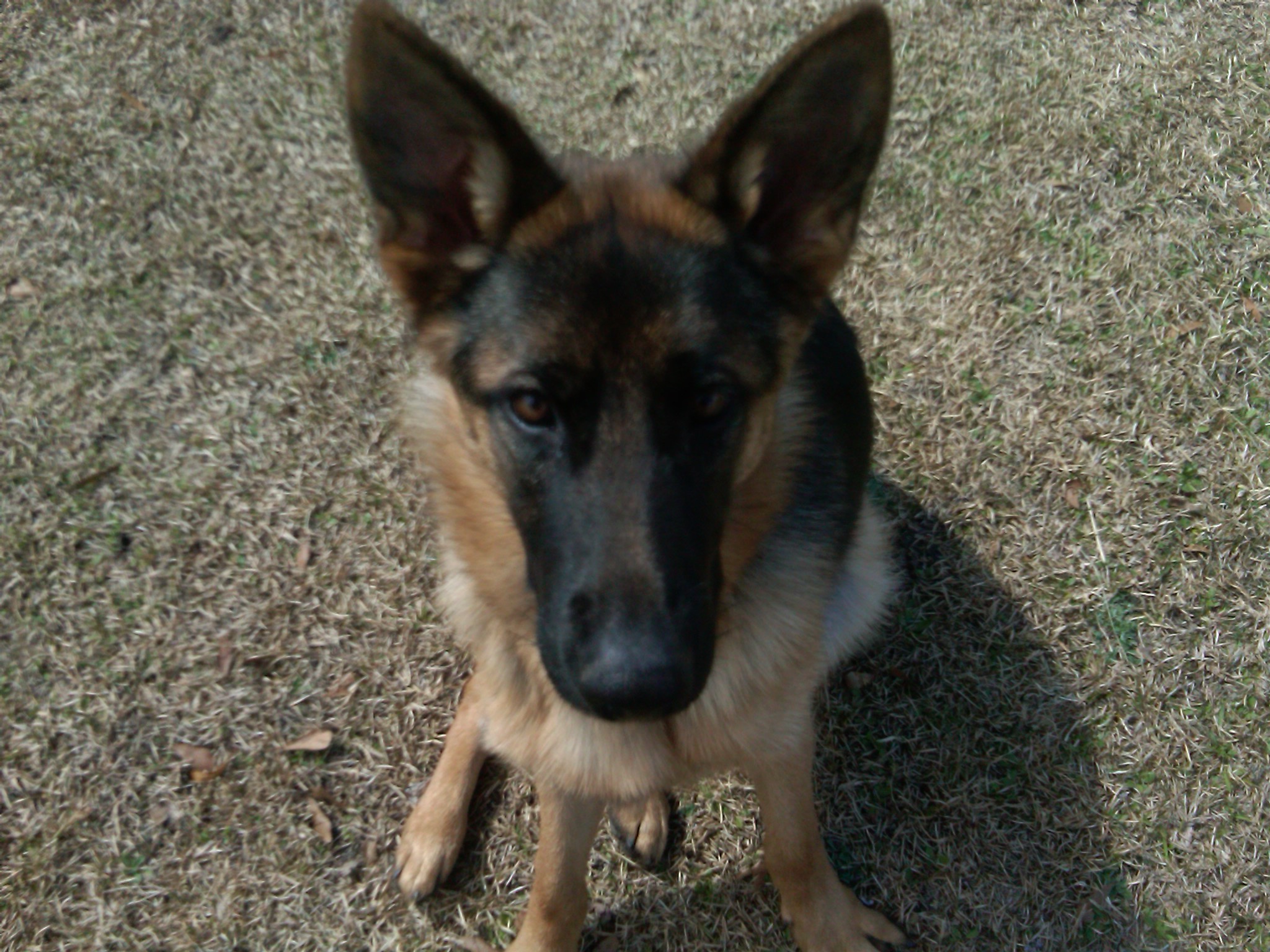 DogSmith Franchise Services
11778 Linda Lane, Bonifay Fl 32425
Phone: 888- Dog-Smith (364-7648)

The DogSmith February and March Quick News Update
The DogSmith Dog Training and Pet Care Franchise offers FREE puppy socialization classes at it franchise locations nationwide in support of National Puppy Day Read more.
A Disability Is No Handicap To Training Your Dog!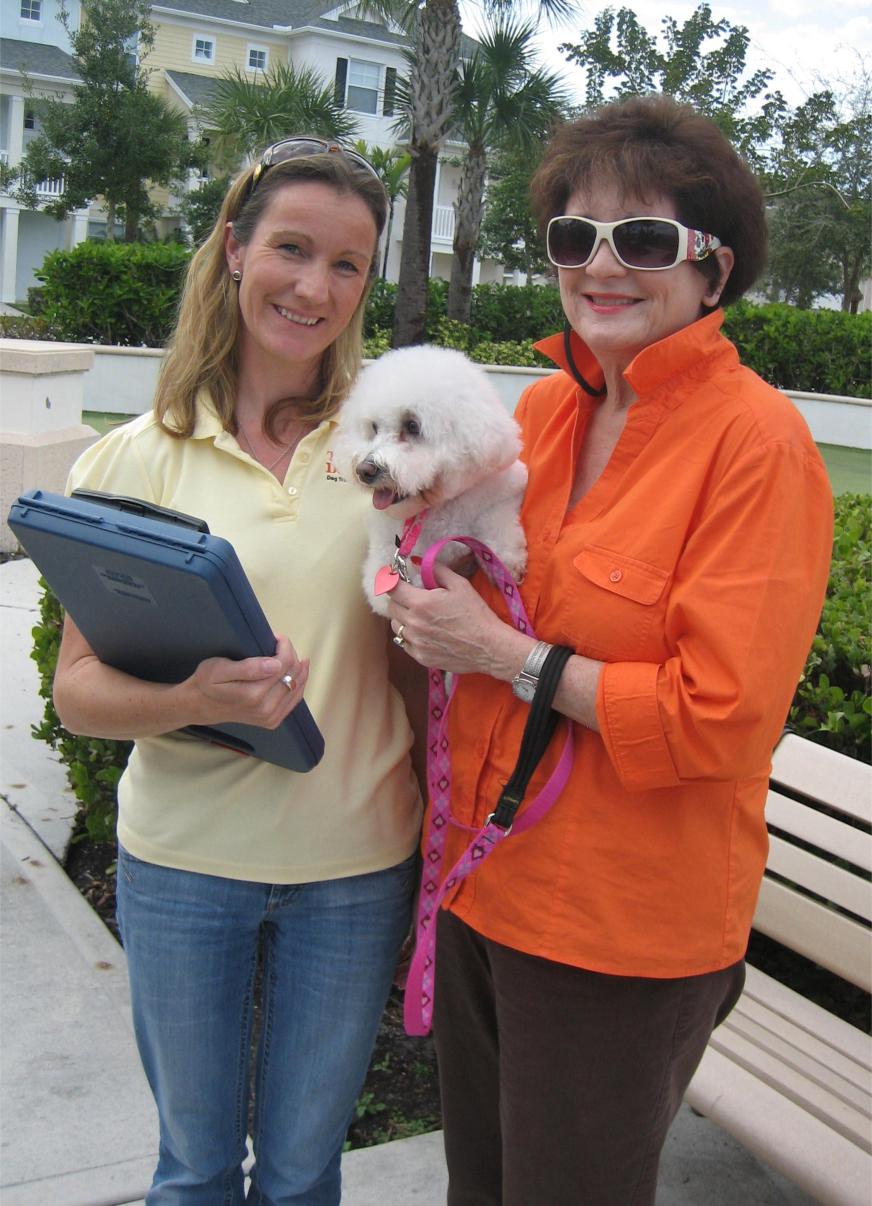 Sophia McGoldrick, a Bichon Frise from, Jupiter, Florida, is officially a "Canine Good Citizen" ® (CGC) and has her sights set on becoming a Registered Therapy Dog.
Mar 09, 2010 – Jupiter, Florida, March 7, 2010 – Sophia and her owner Lucille McGoldrick, passed the American Kennel Club's CGC test with flying colors on March 1, 2010, according to Rachel Williams, CGC Evaluator and owner of The DogSmith Palm Beach County. Read more
The DogSmith Opens in Okaloosa and Santa Rosa County FL
Navarre, FL – February 11, 2010. DogSmith Franchise Services proudly announces the Grand Opening of its newest DogSmith providing Dog Training and Pet Care Services from Gulf Breeze to Okaloosa Island. Locally owned and operated by Christina Horne, The DogSmith is the nation's only full service pet care franchise offering a wide variety of individually tailored Dog Training, Pet Sitting, Pet Waste Removal, Dog Walking and Pet Nutrition services which can be customized to suit individual needs and schedules. Read more

Pet Care News & Advice

by
Bethany Jordan CVT
The DogSmith Florida Panhandle and Alabama

Spring brings Ticks and Fleas

Spring is upon us, and the flea population is flourishing. Are your pets protected appropriately?
There are many flea products on the market so making an informed choice can be confusing. Consulting with your Veterinarian will help you choose the most effective, safest and appropriate option for your pet.

Some treatments can be administered orally, such as Sentinel, (which provides a small amount of flea control in conjunction with heartworm prevention), Comfortis (which provides protection from fleas for 30 days), and Capstar (which is an effective initial treatment to kill fleas but only remains effective for 24 to 48 hours so a monthly preventative is recommended in conjunction with Capstar).

Other treatments are applied to the skin along the back of the neck such as Advantage, ProMeris, and Frontline Plus. These topical treatments provide flea control for 30 days but exposure to water and most soap products can weaken their effectiveness.
In addition to fleas, ticks also flourish in the spring. Ticks carry many harmful diseases which can be transmitted to your pet. If your environment exposes your pet to ticks there are specific products available such as Preventick collars which provide protection for 30 days. Advantix and Frontline and other topical treatments also prevent ticks from finding a home on your pet.
As with all medicines, always follow your Veterinarian's recommendations and dosing directions before administering any flea or tick prevention since some may be dangerous or inappropriate for your pet. Use extreme caution if handling any products which contain permethrins as they are highly toxic to cats and pocket pets. It is usually best to get your flea medications from a licensed Veterinarian because some over-the-counter flea treatments may contain harmful chemicals.
Copyright B Jordan 2010

DogSmith Boarding & Farm Care Services
Does your dog need a change from the grind of city life? Do they long to run free in pastures and breathe clean country air?
-Or-

Do you need to get away from your hobby farm but you don't know who will feed your critters?

The DogSmith Boutique Country Retreat or On-Site Farm Care package may be exactly what you need. Available in select areas, The DogSmith now offers Boutique Country Retreat services where you can send your pooch to country camp or DogSmith On-Site Farm Care where qualified DogSmith technicians take care of your hobby farm critters while you're away. Learn more about these new services

Compare Your Dog & Cat Food With Life's Abundance

Life's Abundance Premium Health Food adheres to high ingredient and producton standards and is formulated to help your pet live the happiest, healthiest and longest life possible. Be an educated consumer. Read the label on your pet's current food and compare Life's Abundance ingredients to commercial pet food brands. Life's Abundance has never been on a recall list!
If you are already feeding Life's Abundance to your dog or cat and are not getting wholesale pricing, please contact us and we're happy to make the adjustment to your account!
Compare your brand of dog food

Compare your brand of cat food