April 2019
eNews
Apologies for the lack of a March eNews edition, it's scary the way days seem to evaporate when there's a lot happening.

For me I've been a bit preoccupied as a lead organizer for the Auckland 4WD Club 50 year anniversary and reunion that happened over the first weekend of April here in New Zealand. The club hosted a 'show-n-shine', a dinner for 118 people and a 4WD run across a local farm. Of course it rained on the Saturday for the display but the Sunday was a beautiful fine day!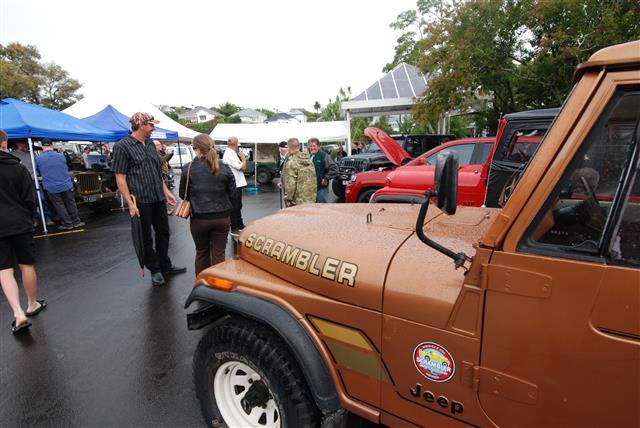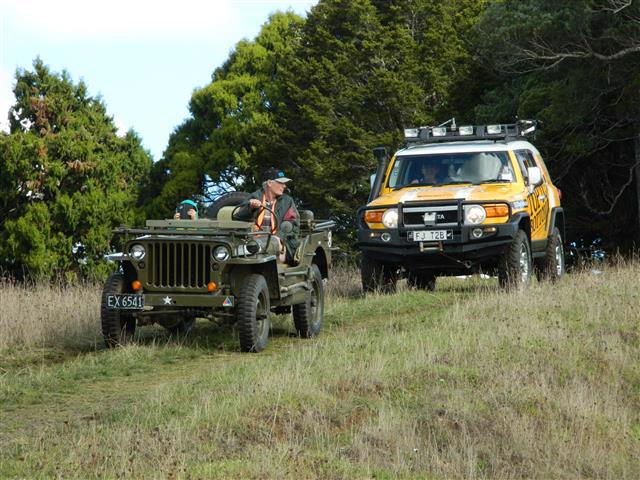 For UFWDA, it's been a time of consoldation and planning is underway for the 2019 Annual Meeting that will again be as an 'online' event. A date will be announced shortly and nominations called. Please consider helping guide UFWDA.

UFWDA members will be aware of our links to ORBA and the suggestion has been made that the UFWDA publication 'Voice' be rolled into the ORBA online magazine and the new publication renamed as 'One Voice'. Content has been hard to source for the UFWDA Voice for some time as alternative 'media' like Facebook has become popular for quick reporting of 4x4 activities. Your thoughts on such a shift to a combined magazine are welcome.

Your input of topical material for each eNews is still vital, so please keep UFWDA and our readers informed by emailing before the 10th of each month. If your organization has a website with interesting stories etc. then send a link to editor@ufwda.org

Peter Vahry; editor

Custer Gallatin Forest Plan Revision
The following meetings are scheduled to help you comment.
Ashland Forest Plan Revision Public Meeting
Sioux Forest Plan Revision Public Meeting (Camp Crook)
Billings Forest Plan Revision Public Meeting
BLM ACCEPTING PUBLIC COMMENTS ABOUT MANAGING
THE NORTH SAND HILLS IN JACKSON COUNTY


Dolores looks to bolster recreation economy

Ideas flow at workshop, including legalizing OHV use in town

Dolores tried to envision a future of increased commerce during a recent economic development workshop at Town Hall.

Some ideas considered more promotion as an outdoor adventure destination. They would include allowing off-highway vehicles to travel certain town streets, hosting an annual outdoor conference, installing game and fish processing station in the park and improving signage to direct visitors to attractions like McPhee Reservoir, Boggy Draw trails and the Dolores River.

"We have everything you need for outdoor adventure in Dolores with the river, lake, trails, hunting and mountains," said Dolores Chamber director Rocky Moss. "Let's build that idea of Dolores as a destination, improve visibility and market three- to seven-day itineraries of things to do."

https://the-journal.com/articles/134173
Come Join Us at the 7 Trails of Gold
Registration Now Open for NMOHVA's Summer Riding Event
Motorcycles, ATV's/UTV's, and Jeeps/4X4's ALL WELCOME!
The New Mexico Off Highway Vehicle Alliance (NMOHVA) is proud to announce our early summer "multi-modal" event will be held in Grants, New Mexico on May 31 - June 2, 2019. Grants is a very motorized recreation-friendly community and offers outstanding recreational
opportunities on nearby Mt. Taylor and in the Zuni Mountains that will be "new" to many of our members and the larger riding community.
The event is only $50 and online registration is now available HERE.
This is a "low-cost, low-frills" event open to dual sport motorcycles, ATV/UTVs, and 4x4 vehicles. The event is focused on providing outstanding trail opportunities to all users. The motorcycle and ATV/UTV portion of the event is AMA-sanctioned. Registration for the event includes dinner Saturday evening, and event decals. All funds received above the cost of hosting the event will go directly to NMOHVA's Access Defense Fund. The Access Defense Fund is used to protect and preserve motorized recreation and access in New Mexico.
All three days of the 7 Trails of Gold will feature amazing exploration on a variety of roads and motorized trails. Mount Taylor offers high altitude (11,000 foot plus!) alpine scenery, outstanding vistas, and unforgettable riding. The Zuni Mountains offer a rich logging, railroad, and mining history with many remaining relics and ruins amidst the pines, aspens, and lush green meadows. All riding is strictly "no fee" and at the event participant's discretion. Maps and/or GPS tracks of suggested routes will be provided and we anticipate plenty of people who would be willing to let others follow them as they explore the beautiful and varied scenery around Grants. There are numerous motorized trails available for ATV's/UTV's/motorcycles and even an extreme rock playground (designated "open" area) for the hard-core driver's to test their skills. More details on the planned event riding is
HERE
and
HERE
.
All event-registered vehicles must comply with NM Statutes. This means that all paved roads require either a legal, "street" plated vehicle or OHV sticker on an eligible vehicle (ATV/UTV). All dirt road and trail riding requires a valid NM OHV sticker or sticker from a reciprocal state if the vehicle is not licensed for street use. A USFS-approved spark arrester is required on all US Forest Service managed lands.
All accommodations are the responsibility of the riders. The Grants community offers a wide range of hotel, motel, and RV/tent camping options. The surrounding Cibola National Forest also offers additional RV/tent options on both developed and undeveloped camping sites.
This NMOHVA event is being held in conjunction with Grants MainStreet Project 7 Trails of Gold Outdoor Festival. The festival highlights the wonderful trail-based recreation in the surrounding area. The festival will include live music, BBQ/food vendors, and local breweries offering their finest craft beers on Saturday at the Fire and Ice Park in downtown Grants. More details on the Grants MainStreet Project portion of the event can be found on Facebook HERE.
Come out and join NMOHVA and the Grants MainSteet Project for the 7 Trails of Gold. We will show you a "new" area of New Mexico we know you will enjoy!
Coalition for
Recreational Trails
Annual Achievement
Awards


Award-Winning Trail and Greenway Projects
About The Coalition for Recreational Trails
All Roads Lead to Bantam...
Plan Your Jeep® Road Trip
Now!
Grab your Jeep® friends and get geared up for one of the best Jeep weekends of the summer. Join us June 7-9 for the 9th annual Bantam Jeep Heritage Festival in Butler County, PA - birthplace of the Jeep. You'll find off-road trails and obstacles for beginners to those looking for a challenge. Shop for parts and accessories from the top names in the industry. Party on Butler's Main Street with 1,200 Jeeps and 15,000 enthusiasts at the Jeep Invasion. Have fun in your Jeep while you participate in more than a dozen fun activities. Learn about the Jeep's creation right here in Butler, PA in our History Exhibit. It's an action-packed weekend for you and your Jeep - don't miss it!


http://www.bantamjeepfestival.com/




Get involved with the creation of the UFWDA 'Voice'

To create an edition of the UFWDA Voice online magazine requires sourcing a variety of content and with a great geographic area to cover, we have to rely on willing contributors to fill those pages.

As 'Editor' it would be great to be able to spend time attending events and club activities, but sadly the system just can't accomodate the time and travel costs!

That then means we need to ask you, our readers and members, to consider sending us some of your photos of your four wheeling and maybe even a few words describing the activity?

There is a planned UFWDA Voice that it would be great to get published in May, so let's have those pictures etc.

now

.. or

before 28 April 2019

and you may find them published!
editor@ufwda.org




United Four Wheel Drive Associations Inc.

1701 Westwind Drive
Suite 108
Bakersfield CA
93301

The deadline for contributions to UFWDA eNews, is the 10th of each month.
Please send materials to editor@ufwda.org
To use materials from UFWDA eNews, please acknowledge the source.
UFWDA eNews is collated from many sources and may not represent nor constitute endorsement by UFWDA Inc.
Copyright United Four Wheel Drive Associations 2019
| | |