Featured Article - Rope's Crossing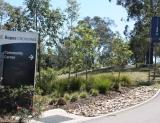 Ropes Crossing is a controversial development site situated near St Mary's. See how they have tried to integrate nature and natives into the lives of its residents and the tough plants that are used in this harsh environment.
Full article
Dear
Welcome to the first NSW Landscape News!
Welcome to NSW Landscape News, powered by Ozbreed pty ltd.
Congratulations to Hugh Burnett who won the Vintage Red Tree from the Australian Landscape Conference in Melbourne.
Also see our featured article on Rope's Crossing.
Read through and enjoy!

Regards,

Katrina Layt
Editor
Robot Mowers invading our lawns!
Are robot mowers going to take over? What about the mowing contractor? Some possible solutions and what these robots can actually do.
Benefits for commercial and public areas.


Full article

Turf vs Fake


Learn why fake turf is good in some situations, but not a replacement for real lawns. This article weighs the pros and cons of fake turf and why you should be using real turf for a healthier environment. Full Article



Plants in rock and concrete
"Rock can make a landscape, or it can break it. Sure almost always it can be the star attraction, adding style and interest in abundance. It can however have a negative impact on the plants around it. So when planting near rock, and hard surfaces, the correct preparation and maintenance, and appropriate plant selection is vital." Full article.

Beyond the Fairway


Golf courses are highly maintained and need a lot of work. Find out how ancient labor practices we use today can be minimised with still having that perfect fairway for golf with turf and plants that can make it easier. Full Article
Retaining wall blocks


We have come a long way since the plain and ugly concrete block. See the new innovations in retaining wall blocks that integrate functionality with beauty. Full Article
Chunky Mulch

Why chunky mulch is the best for gardens, plants, and the reduction of weeds. You wouldn't want to be using mulch that can reduce the amount of water getting to your plants.

Full Article
Newest DEM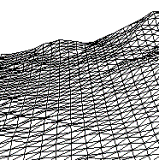 The newest DEM (Digital Elevation Model) could be a useful tool for seeing the Australian Landscape. It is being developed by the CSIRO.
Full article
Plant Profile: Mundi



A new and tough Westringia ground cover only growing to knee height! Great for mass planting.

Full article
Plant Profile: Pinnacle



Do you want a native plant that will fit in narrow planting spaces? This is perfect for you, a new form of Lilypily that only grows to 1-1.5m wide. Full article

Plant Profile: Little Jess



This is the perfect plant for almost any landscape. It is tough enough for roadsides but beautiful too with its glossy green foliage and masses of blue-purple flowers. Full article
Plant Profile: Luscious


This tree is a great native alternative to the popular exotic Magnolia grandiflora Little Gem and is great for a street tree or ornamental. Full article

Plant Profile: Just Right



An alternative to the Liriope Evergreen Giant. It is more uniform in height, more evergreen and just the right size. Full article