Featured Article - 3D design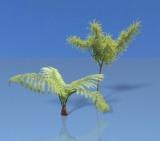 Showing your clients the finished product before it is finished is possible and has been for a while. "One problem, particularly for Australian and New Zealand designers using 3D and 2D software for landscape/garden design is the lack of local plant species included within the software. Using photo-editing software you can create your own 2D plant cut outs for use in certain design applications, but be prepared - this can take time, lots of time. How do I know? Read on." Full article
Thankyou to Envirographics for the article
Happy New Year and welcome to our second issue. Our featured article is 3D design for landscape.
Read through and enjoy!

Regards,

Katrina Layt
Editor
Australia's current drought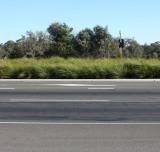 The current downpour has stopped the drought for now but it was severe before this. For the future you need to know five important tips on helping roadside landscapes along in severe drought

.

Full article

Kid safe plants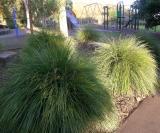 Which plants are safe for use in the playground for kids? Which ones are tough enough to survive kids?
Full article
Boulder Rocks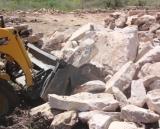 "Big rocks are a wonderful landscaping resource that when used correctly can make excellent structural retaining walls, or simple landscape features..."


Learn how to get it right and what the best plants are to use around them.

Full article

131 acre green roof planned for Seoul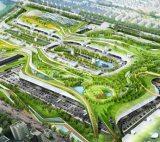 The degraded wholesale market building is to be upgraded with environmentally friendly features

. One being the massive green roof/ public garden.

Full article

Maintaining turf edges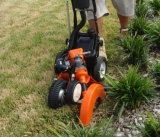 "A big chunk of a landscape maintenance contractors time is spent on trimming lawn edges. Is a dedicated edger better than a brush cutter? We timed and tested both types of machines, and try to answer that question. The results could save you time and money..."
Full Article
What's new in paving?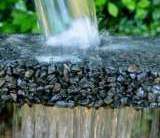 The innovations in paving that make you spoiled for choice, as well as environmentally friendly paving. Full Article
Plant tour of TAS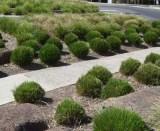 The tour of Ozbreeds plants from 2009 throughout TAS is here for those who did not receive a hard copy. See which plants work in your area and some helpful tips on maintenance failures.
Full article
Turf breeding warms up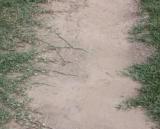 "New breeds of cool season turf come every year, but up until recently, new varieties of warm season turf were introduced less frequently ... As of Mid 2009 there are 19 active Plant Breeders Rights applications for Cynodon (Couch), 15 varieties of Stenotaphrum (Buffalo), 5 varieties of Zoysia, 2 Queensland Blue Couch's and 3 vegetative Kikuyu types with a majority of them being bred in Australia." Full article
Plant Profile: Revolutionary Nandina's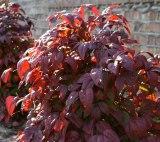 These revolutionary Nandina's Flirt and Blush give you red flushes of growth for most of the year!

Full article
Plant Profile: Queen Mum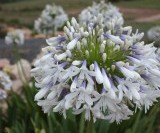 Queen Mum is the safer and more beautiful Agapanthus. See its striking bi-colour flower. Full article

Turf Profile: Nara Native Turf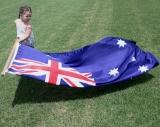 Nara is the first all purpose native turf. It performs as well as any other turf with the benefit of being native.

Full article
Plant Profile: Sublime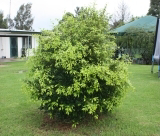 Sublime is a great plant for screening and hedges or even a feature plant. It has beautiful new lime coloured growth. Full article

Plant Profile: Vintage Red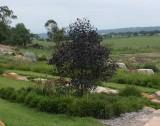 Vintage Red is the first red foliaged Eucalypt. This is the perfect feature tree. Full article