Dear


Welcome to the first Victoria Landscape news!

Welcome to Victoria Landscape News, sponsored by Ozbreed pty ltd.
Congratulations to Hugh Burnett who won the Vintage Red Tree from the Australian Landscape Conference in Melbourne.
Read through and enjoy!



Regards,

Katrina Layt
Editor

Are robot mowers going to take over? What about the mowing contractor? Some possible solutions and what these robots can actually do.
Full Article
Learn why fake turf is good in some situations, but not a replacement for real lawns. This article weighs the pros and cons of fake turf and why you should be using real turf for a healthier environment.
Full Article
"Rock can make a landscape, or it can break it. Sure almost always it can be the star attraction, adding style and interest in abundance. It can however have a negative impact on the plants around it. So when planting near rock, and hard surfaces, the correct preparation and maintenance, and appropriate plant selection is vital."
Full Article
Golf courses are highly maintained and need a lot of work. Find out how ancient labor practices we use today can be minimised with still having that perfect fairway for golf with turf and plants that can make it easier.
Full Article
We have come a long way since the plain and ugly concrete block. See the new innovations in retaining wall blocks that integrate functionality with beauty.
Full Article
Why chunky mulch is the best for gardens, plants, and the reduction of weeds. You wouldn't want to be using mulch that can reduce the amount of water getting to your plants.
Full Article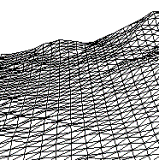 Could this new DEM developed by CSIRO be a useful tool in seeing the Australian landscape?
Full article
Beautiful blue coloured foliage all year round, clumping dianella. It is a tough drought and frost tolerant plant. Perfect size for mass planting or any home garden.
Full article
.

Tanika is a tough drought tolerant plant. It has proven itself many times to be a great roadside plant that will survive and thrive in drought compared to most other plants. Full article.
Plant profile: Savanna Blue

Savanna Blue is a tough small sized plant with striking blue grey foliage all year round. This plant is great for borders and pots, creating great contrast.
Full article.
A tough Westringia ground cover only growing to knee height! Great for mass planting.
Full article


Pinnacle is a great plant for hedging and screening in a tight space and it's a native alternative. It only grows to 1.5m wide!
Full article.

The prohibited weed that was sold to many people in the public. Be on the lookout for this grass and if you come across it contact DPI. Much of it has been removed but there is still a lot more left.
Click here
to find out more about how to identify it and other information on the Mexican feather grass.
Any questions or suggestions for the newsletter?
Email me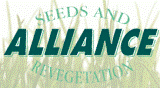 PUT YOUR AD HERE