Thinking to take up individual music lessons? We have instructors available!
Whether you are looking to start this Summer or in September, we have a spot for you!

We offer individual piano lessons in Yamaha Pianoforte and Royal Conservatory of Music.
We also provide Jazz lessons covering everything from improvisation to writing band arrangements for those with previous musical experience. There is something for everyone... see our instructors below!
Ms. Monica - Piano Instructor

(All Grades of RCM, JSAC, and Pianoforte)
Availability:
Summer Trial Lessons:

Sat morning
With over 7 years of teaching and counseling experience, Ms. Monica provides an enjoyable music experience for her students. Determined to become a teacher at the age of six, Monica has completed her ARCT in piano performance and acquired a Bachelor of Fine Arts with Honours; specializing in Classical Piano at York University. She utilizes a repertoire of all types of music literature, including traditional and contemporary that are appropriate for all ages and skill levels of students to provide creative and professional music lessons. In her music teaching, Ms. Monica has taught individual piano and theory lessons, group piano lessons, and musical summer camps. Having in-depth knowledge of various teaching philosophies, Ms. Monica`s teaching style is engaging, supportive, and motivating.
Ms. Rachel - Piano & Violin Instructor

(RCM intermediary, JSAC, and Pianoforte)
Availability:
Summer Trial Lessons:

Thursday and Saturday
September:

Monday, Friday, and weekends
Ms. Rachel is a pianist, a violinist, and an experienced music educator. She holds a Bachelor of Music honors in Music Education and a Bachelor of Education from the University of Western Ontario. Her training in the Orff Method, Suzuki Violin, and RCM Piano also allow her to inspire young musicians with versatility and creativity. Rachel has prior experience teaching music in elementary school and has also been an instructor at the Canadian Mennonite University conservatory. Her students participated in youth orchestras, music festivals, RCM exams, and performances with the Winnipeg Symphony Orchestra.
Ms. Maryam - Piano Instructor

(RCM intermediary, Pianoforte)
Availability:
Summer Trial Lessons:

Saturdays
September:

Wednesday online-only, Saturday 9:00 - 12:00 in-person
Ms. Maryam has a Bachelor of Fine Arts in Music with distinction from Concordia University in Montreal and has 10 years of teaching experience in piano. She also has a Piano Teacher Certificate from RCM and prepares students for RCM exams. Trained in both RCM method and Yamaha Music, Maryam is able to creatively tailor lessons to be engaging and bring out love and passion for music from students of all ages and skill levels.
Understanding that every student is different, Maryam designs appropriate long-term and short-term plans to fit each student's needs and skills.
Ms. Chanel - Piano Instructor

(All grades of RCM, JSAC, and Pianoforte)
Availability:
Summer Trial Lessons:

Tuesday and Sat morning
Chanel is a classical pianist, music educator, and conductor. She has a Bachelor of Music, specializing in Music Education from the University of Toronto, and is pursuing a Master of Teaching at OISE. Chanel has an ARCT in piano performance and an RCM Gold Medal in the Alto Saxophone. She has performed as a soloist, keyboard conductor, and collaborative pianist at various venues in the GTA. She is the recipient of the University of Toronto Leadership Award and Ontario Music Educator's Association Legacy Award for her contributions to the Music Education community. Chanel strives to create an inclusive, encouraging positive environment to inspire students to love and appreciate music!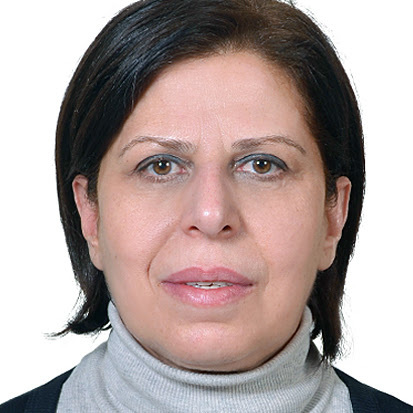 Piano and voice studies, Music theory
Availability
Summer and September:

Wednesdays
Ms.Taky was born in a family of musicians in Aleppo, graduated with a Diploma in music and theory from the Aleppo Conservatory of Music, and further studied piano and harmony with renowned professor Hrant Kevorkian. With over 30 years of practical knowledge and experience, Ms. Kehyaian brings efficiency and motivation to every piano lesson. She emphasizes the development of technical skills to support musicality while adjusting her methods to her students; earning style and natural capabilities. Ms. Kehyaian helps students of all ages and abilities to discover their passion in studying music. As a former Principal of Parsegh Ganatchian Music School and music professor at the Karen Jeppe Armenian College in Aleppo, she managed and assessed over 375 students. She works in conjunction with parents and students to set consistent and attainable goals while inspiring, instructing, and creating positive learning experiences for her students.
Mr. Sergey - Piano Instructor

(Pianoforte)

& Jazz
Availability:
September:

Sat 12- 3:00 or Sunday
Mr. Sergey started his musical education at the Music Academy of Reinhold Gliere in Ukraine, graduating with Honours in Jazz composition and performing. With over 20 years of experience in teaching, musical writing, and performing, Mr. Sergey is able to tailor his lessons towards each student's needs and produce amazing results. His main focus is to incorporate elements of general musicianship, such as ear training and theory, as well as instrumental technique and interpretation. In addition, Mr.Sergey has the experience to teach creative applications of music theory in the form of Jazz improvisation and composition!
Ms. Olga - Piano Instructor

(RCM and Pianoforte)
Availability
Summer Trial Lessons and September:

Tuesday
Ms. Olga holds a double degree: Bachelor of Music from Belorussian State Pedagogical University and Bachelor of Education from Department of Modern Foreign Languages from Belorussian Institute of Entrepreneurship. Her main field of study is classical piano performance and she has more than 18 years of piano experience. With a specialization in early adolescents education, Ms. Olga has experience teaching students of various ages. Being result-oriented, Ms. Olga is quite successful in preparing students for Royal Conservatory Examinations in both, practical and theory, piano discipline.
Ms. Denise - Piano Instructor

(RCM, JSAC and Pianoforte)
Availability
Summer: online only
September:

Monday and Wednesday
With over 40 years of teaching experience, Ms.Denise is a highly experienced music educator specializing in keyboard, piano, organ, and advanced musicianship. She has been trained under the Yamaha Highest Learning Academy, representing Hong Kong as part of a specialized program Yamaha Japan offered only once to one outstanding teacher from each country in South East Asia. Ms. Denise has received multiple awards for her excellence and tireless dedication, one of which is the President Award from Walters Music Centre. Her qualifications have allowed her to work with multiple schools to improve the quality of music education in both Canada and Hong Kong. She has played several key roles in operating and expanding music programs as both a Head Manager and a teacher, with companies such as Walter Music Centre, Yamaha Music School, Cosmo School of Music, and Niko Music Gallery & Academy. Her integrity and full-hearted efforts deliver a well-balanced and enjoyable experience for her students.
To find out more about the lessons offered and book a free trial lesson,

Sincerely yours,
| | |