DON'T WAIT! SUBMIT NEW MEMBERS THROUGH THE OP!
Your chapters new members did their part and completed the initation process, now it's time to do your part in getting them the proper recognition.
The National Office will stop mailing membership credentials during the summer (April 30 - August 27). In order for new member(s) to receive their membership certificates and cards before next fall, their information needs to be submitted
through the Chapter Officer Portal and all applicable fees need to be paid prior to April 15. Feel free to contact opsupport@apo.org with questions or issues.
IMPROVE CHAPTER OPERATIONS. BECOME A GRADUATE OF MEMBERSHIP ACADEMY!

Join brothers from across the country this summer at Membership Academy and Membership University. Membership Academy is a weekend-long skills training course designed to educate APO brothers in the basics of chapter membership operations. Learn new and creative ideas for recruitment and retention, as well as how to get your chapter on track to become a Chapter of Excellence or a Pledge Program of Excellence.

Membership Academy (click here to register)
June 7-9 in Atlanta and Denver
June 21-23 in St. Louis
July 12-14 in Mobile, Alabama
July 12-14 in Pleasanton, California

ATTENTION LARGE CHAPTERS!! Register for Membership University, a program geared toward chapters that have 75+ members. This program is intended to help chapters improve their existing programs, deal with non-performing officers, work with social Greek organizations, help with membership retention and much much more!

Membership University (click here to register)
May 17-19 in Boston
June 21-23 in St. Louis


Is your chapter ready for Spring Youth Service Day 2013,one of Alpha Phi Omega's largest service events? Participation in this event is an excellent way to rededicate ourselves to the youth of all nations through service for and with them. Spring Youth Service Day is scheduled in conjunction with Global Youth Service Day, which is the world's largest service event organized by our partner, Youth Service America. This year Spring Youth Service Day and Global Youth Service Day are being held April 26-28, 2013.

Spring Youth Service Day reports are due May 1, 2013 and should be completed through the Chapter Officer Portal .

Read on for more information and planning tips.
JANUARY BOARD MEETING RECAP


Click here to view a recap of the January 2013 meeting of the Alpha Phi Omega Board of Directors.
Want to learn more about how you and your chapter might benefit from Youtopia? Attend the webinar " Exploring Youtopia" on Tuesday, April 16, at 8 p.m. CST.

Register NOW for this webinar presented by the Youtopia Team. They will take you on a tour of the site and go over the benefits Youtopia provides to the brothers of Alpha Phi Omega!
Call for Nominations: 2013 Fall Pledge Class Namesake Honoree
Do you know of someone who constantly reflects the Fraternity's Cardinal Principles of Leadership, Friendship and Service? The Fraternity is seeking nominations for the 2013 Fall Pledge Class Namesake Honoree. Nominations are due May 1.

The criteria used in considering nominations are:
For nominees whose accomplishments are within the Fraternity (including Chapter Advisors), we are looking for those who have had a significant and positive impact at the regional level, at minimum, over a sustained period of time.
For those nominated for work outside of Alpha Phi Omega, we are looking for persons who have had a comparable impact at the National level, over a sustained period of time.
Read on to learn how to make a nomination for the 2013 Fall Pledge Class Namesake Honoree...
Are you a graduating senior who wants to stay involved with Alpha Phi Omega after college? Are you ready to develop and enhance your skills as a volunteer? Join us for the 2013 National Volunteer Conference (NVC)! This event is the perfect opportunity for graduates to kick off their alumni volunteer experience. This weekend-long event focuses on providing alumni the training and resources necessary to be an effective and knowledgeable volunteer.

When: July 18-21, 2013
Where: Kansas City, Missouri, Holiday Inn on the Country Club Plaza

Click here for more information or to register for this event...
32 CHAPTERS AWARDED YOUTH SERVICE GRANT

The Alpha Phi Omega Youth Service Grant program awards grants to APO chapters to enable them to perform proactive service to pre-college-age youth.
The goal of a Youth Service Grant funded project is to encourage and inspire children and young people before problems develop in their lives and/or become severe, and to provide the youngsters with tools to succeed…even against the odds.

This year, 32 chapters were awarded a Youth Service Grant. Click here to view a list of recipients...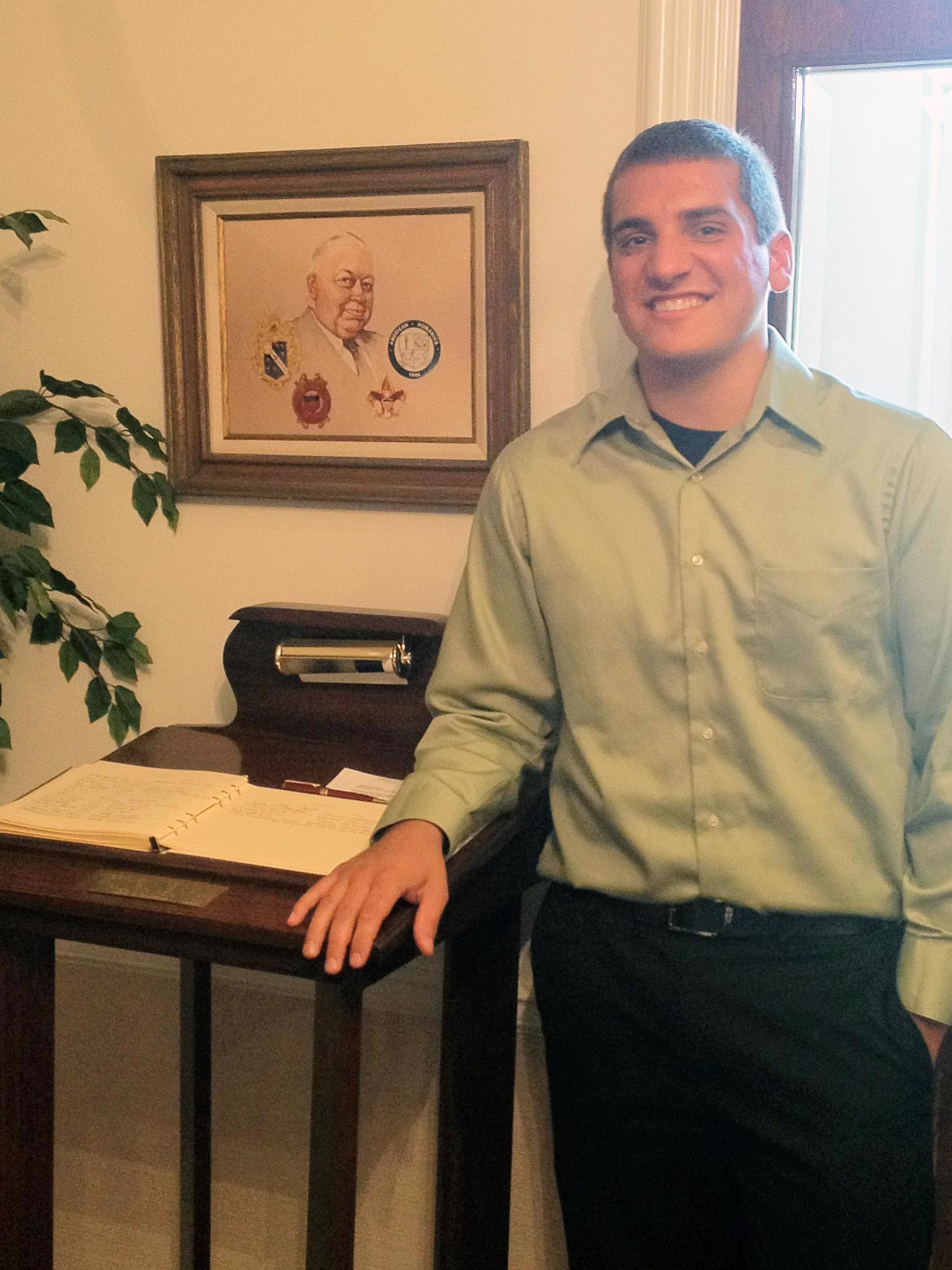 Mike Dvoracek, Chapter Consultant
One of the most important things chapters can do in order to appropriately set themselves up for ongoing success is evaluate their programming and operations. Evaluation takes different forms in every chapter. Sometimes it includes survey data done either electronically or on paper and distributed at meetings. Evaluation can also be more informal, such as through a discussion at a chapter or executive meeting. Either way, accepting feedback is one of the best ways chapter leaders can effectively identify items requiring attention or revise organizational behavior within a given chapter.
Continue reading for more information on ways to properly evaluate your chapter programming and operations...
Do you have exceptional brothers in your chapter and want to share their achievements and/or stories of service to the four fields?
The Fraternity would love to hear from you! We are constantly looking for member and chapter stories to share online and in the Fraternity magazine, Torch & Trefoil.

Click here for submission details...