Portland Metro Highlights

March Market Update
Average and Median Sales Prices continued growth in 2017

- Average sales price rose 12.0% from $361,100 to $404,300
- Median sales price rose 12.2% from $315,000 to $353,500

Market activity for the month
- New listings warmed up for March with 3,604 outpacing March 2016 listings of 3,409 by 5.7%
- Pending Sales sales were up 28.5% over February 2017
- Closed sales of 2,494 outpaced February 2017 (1,669) by 49.4%

Arnett's Q1 Sales Activity
Detached home - NW Odeon, PDX $515,000 - represented Buyers
Detached home - NE 28th Ave, Hillsboro $205,000 represented Buyers
Attached Row Home - SW Stephenson St, PDX $396,900 represented Seller

For additional Portland Market Condition Information click on the link below
http://www.realtytrust.com/portland-market-conditions.aspx

For the Latest Portland Real Estate Market Highlights - check out the Market Action Report & Neighborhood Stats below.

In the event you or someone you know is thinking about selling or buying a home, give me a call at 503-319-5684 or email arnett@realtytrust.com to discuss current market activity and conditions.
Outdoor Projects With Bang for Your Buck


The National Association of REALTORS® teamed up with the National Association of Landscape Professionals in 2016 to determine which outdoor projects pay off best.* Here are some picks from their list of winners: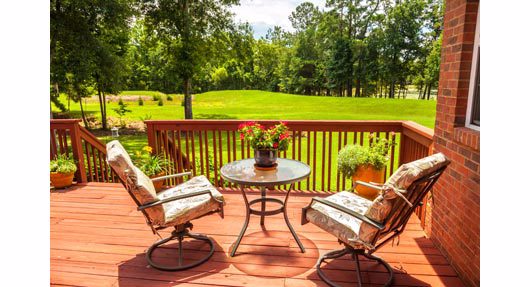 While neither project is a typical "pre-listing" task, they both do well in terms of the estimated percent of value recovered for the homeowner.

New Wood Deck:
- Cost: $9,450. Cost Recovered: 106%.

New Patio:
- Cost: $6,400. Cost Recovered: 102%.



2. Landscape Upgrade

This project involved adding a 30-foot long walkway of natural flagstone, along with two large stone planters, flowering shrubs, a 15-foot tall tree, and landscaping bark.

- Cost: $4,750. Cost Recovered: 105%.



3. Sod Lawn

Sodding 1,000 square feet of lawn resulted in a strong payoff.

- Cost: $700. Cost Recovered: 143%.



4. Softscape Upgrade
Trees, shrubs, perennials, natural edging, and boulder accents were installed.
- Cost: $7,000.
Cost Recovered: 100%.
5. Firepit or Outdoor Fireplace

These are also not common pre-listing projects, but in terms of enjoying a home they can really open up its usability and entertainment options.

Firepit:
- Cost: $4,500. Cost Recovered: 78%.

Outdoor Fireplace:
- Cost: $13,300. Cost Recovered: 60%.

Not included in the survey but worth a mention: Outdoor cooking areas are becoming increasingly popular. Regardless of whether the location is a condo balcony or a house patio, a well-appointed outdoor area that allows for easy entertaining makes a home more usable while increasing the perceived living space.

* The cost and the percent of value recovered for these projects are estimates and can vary according to location. Click here to see the full report and list of all projects.



---
3 Good Questions to Ask Before Moving Day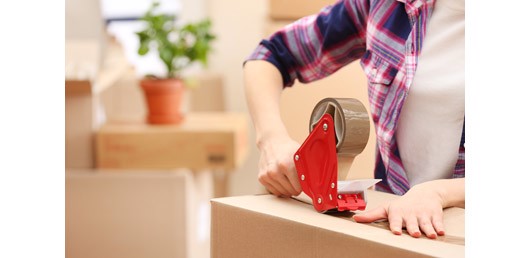 Asking these questions can mean the difference between experiencing a smooth transition or a cautionary tale:


1. "How are my belongings insured?"

The default insurance (Released Value Protection) covers your items at only 60 cents per pound for interstate moves, and sometimes less for in-state moves. This means if your 100-pound 72" flat-screen TV gets dropped or disappears, your reimbursement could be only $60.

Tip: Ask the mover about Full Value Protection, which is usually reasonable in cost and offers far better coverage. You can also purchase third-party moving insurance.

(Home insurance policies often do not cover non-catastrophic moving losses, especially after the items leave your property.)



2. "Is this a moving company or a moving broker?"

People often think they're dealing with the company that will be performing their move, when in reality they may be talking to a broker who contracts with other firms. This makes it much harder to research the company that will actually show up on moving day.



3. "Will I have to pay more than the estimate?"

Not if you receive a "Binding Not-to-Exceed" (the best option) or a "Binding" estimate, which means you can't be charged more than the estimate amount once the goods are on the truck.

A "Non-Binding" estimate leaves more room for the final price to change prior to delivery.

Protect Your Move recommends never accepting an over-the-phone estimate - it should be based on an on-site evaluation.


Note: Housing statistics based on closed sales typically reflect market conditions of two or three months ago.
To find out what's going on right now in your local market, please contact me directly.
Contact Me for Market Information
Are you curious about your home's current market value, or do you have a question about home buying? Just reply to this email, or call me at (503) 319-5684.
Links that Make Life Easier
Sometimes real estate-related, sometimes not... these are assorted links that come in handy:
20 Best Grey Paints
This is a cool collection of grey and near-grey colors with subtle differences.
How to Spot Moving Company Red Flags
A great list of warning signs to be aware of prior to hiring or using a moving company.
Rhubarb Crisp Recipe
A great springtime recipe. (It's rhubarb in a crispy dessert setting - how bad could it be? :)
---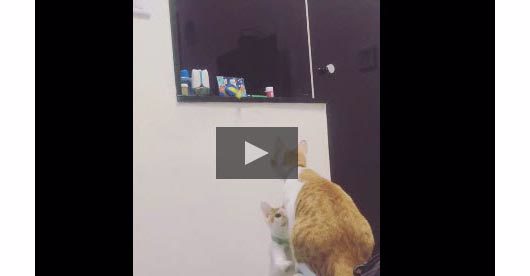 "Mom, get my toy!" is the theme of this cute video that shows a smart mother cat stepping in to help her kitten.

Click here or on the image to watch the video on the family-friendly Wimp.com website.
Are you thinking of buying or selling a home in the next year, or could you use some remodeling advice? Even if you just need the name of a good service provider, please remember that I'm always here to help you. I welcome the opportunity to serve you, your friends and associates with my expertise and recommendations.
This information is not presented as expert legal or financial advice. Please use your best judgment and consult professionals when necessary. If you are currently working with another agent this is not an attempt to solicit that business.
©Copyright 2017 Tools For Real Estate