Welcome to CMCS Updates.
Not signed up yet?
Click here.
CMCS Newsletter for May 2019
Dear CMCS-Men, Donors and Friends,
Hope you've had a meaningful Lent, and that you're experiencing a joyful Easter Season. Much has happened since we last wrote to you. So we'll share with you the three main points, and the rest you can find in the CMCS newsletter archive online at List.CMCSVirtues.org

Website Update – An obvious change was needed to how CMCS-Men use the website, because of how our culture has changed from social internet to social media, or how we like to be fed information instead of look for it.

So, many of the links and resources have been moved from the website to the content (at the bottom) of each email sent to this mailing list. The result now is all of that is being clicked on again!

You can find the site at CMCSArchChicago.org The website now is mainly general information.


The Catholic Chicago Men Blog was renewed for another year, and mostly shares original content created by Bishop Perry and the CMCS-Team. The blog posts follow our theme of Nurturing Catholic Men's Spirituality in the Chicago Southland.

We have regular visitors to the blog not only archdiocese wide, but worldwide as well, as it seems to be the only blog sponsored by a Catholic Men's Apostolate that doesn't re-post from other sources like Bishop Barron and The Catholic Gentleman sites. Bookmark the address Blog.CMCSArchChicago.org
To search the blog for topics of interest, simply click on an article then scroll to the bottom for the search box.


The website and email addresses have been changed to the legacy domain name we used years ago from CMCSVirtues.org to CMCSArchChicago.org. And the email address now is cmcs@CMCSArchChicago.org.

Although the old address still work, the legacy address we find is becoming relevant again. It points out who we are and who we serve, plus we are finally seeing some action in other Vicariates in them doing a men's conference.

CMCS has always encouraged each Vicariate to host their own apolstolate with their bishop, because each is about the size of the average diocese in the US. We also open our events to the men of the archdiocese, but we find the average men in attendance prefer to drive about twenty minutes from their house on a Saturday morning, and this becomes difficult for guy's up in Lake Forest, for example, to come down to Tinley Park and visa versa.


Men's Forum – We have changed the format of the Men's Conference to the Forum: We present a topic, then ask the men to discuss a question or two at their tables. We then compile the response from all groups to share the themes and conversation.

Men seem to connect the dots with other men on their spiritual journey. And at our recent Forum on April 27th this method again seemed to have great impact and turned very effective. On their response cards, sixty percent of the men indicated they would commit to living Bishop Perry's Virtues of a Catholic Man, this is the highest response yet, and their comments were staggering.

Read the homily from Bishop Perry's closing Mass on the blog.


Address Change - By the end of May the CMCS address will change from the PO Box to the Vicariate Office. With everything today being done online, there is less and less mail in the box. So the new address will be:



Catholic Men Chicago Southland




Vicariate VI Office




3525 S. Lake Park Ave.


Chicago, Il. 60653



Thank you for the way you support
Catholic Men Chicago Southland!

May God reward you!
Keeping you and your family in our prayers!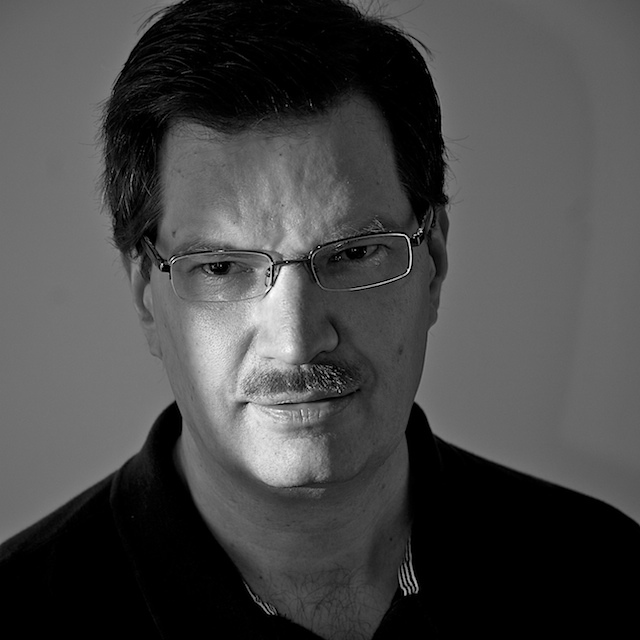 Footnote From Frank

This is our 15th year hosting what started as The Men's Prayer Breakfast to what we call today The Forum.

Over 2,800 Vicariate VI men have indicated over the years some kind of impact of spiritual nourishment because of Catholic Men Chiciago Southland. And you know that for each of those men, there are multiple others who have NOT indicated but still experience traonsformation from what we have done.

If CMCS were to stop today I would be satisified, because it was well worth the ton of man-hours invested to bring men back to God, the pews, and begin the process, and struggle, towards a work in progress that we, as men and followers of Christ, are.

The words 'thank you' do not begin to describe the gratitude I feel towards the CMCS-Team who help me make it all happen. And to Bishop Perry who not only is the guy who keeps this thing all together, but has allowed CMCS to use his position to open doors, and touch hearts, that we would not be able to do on our own.

And a special thanks to all the parishes, pastors, speakers, service groups, and donors who have given and believed in this mission.

If you have a vision that God has put on your heart, don't be afraid to take the first step. Then don't give up, show God how committed you are to it, and he will reward you .. and those your vision serves.

This was mine: When you foster a Man in holiness, the positive adjustments he makes creates a upstanding man, husband, or father, and this impact can be felt for three generations.


Frank J Casella
CMCS Executive Director


Join me on LinkedIn





PS. Because we are now in the Forum off-season these email updates will be sent on an as needed basis. We'll be meeting soon to dicsuss the next chapter of CMCS and you'll be the first to know!




Introducing Catholic Chicago Men Blog.
Get full access to dozens of original articles to nurture Catholic men's spirituality
.
Learn more
Our Vision: Nurturing Catholic Men's Spirituality in Chicago Southland.

Mission: Catholic Men Chicago Southland (CMCS) fosters Catholic Men in personal holiness, to make Jesus Christ the center of our daily lives.
CMCS is a Catholic Apostolate of Most Reverend Joseph N. Perry of the Archdiocese of Chicago. Executive Director, Frank J Casella


Testimolinals

"CMCS has been a great help in my walk with Christ on a daily basis. I am surrounded by secular surroundings everyday and CMCS brings me "home." This group of men keep me grounded and express charity and humility, which is not easy to find these days. The opportunity to listen to the wisdom of Bishop Perry is always enlightening and helps me in my growth in understanding the beauty of the Catholic faith."
Tim

"My benefit from CMCS comes from the community of men I gather with and, our shared, interests, desires, and struggles with leading a Christian life. Our community helps me realize that I am not alone as I strive to be a servant of God. In this age where we race from chore to chore, and responsibility to responsibility CMCS provides me an opportunity to take time and think about God. A time to step back to think about where I am at, where I have been, and where I want to be in God's eyes when I enter eternity. Of course the wisdom and guidance provided to us through the words of Bishop Perry are as the commercial says ………….. PRICELESS."

Bob
The Catholic Man's Toolbox
Here you will find downloads for prayers and resources from Most Reverend Joseph N. Perry and the CMCS Team.
Thank you to the CMCS-Men who turn everyday living into effortless giving with every call, text, and data use!!
Send 5% of your monthly cell phone plan cost to CMCS.
To view phones and plans
Click Here.
Please mention that you heard about them from Catholic Men Chicago Southland when you call.
| | |