This fall semester's students are, as usual, a brilliant bunch of young people willing and eager to immerse themselves in one of the most exciting academic and personal experiences of a lifetime. Welcome to CYA, class of fall 2017!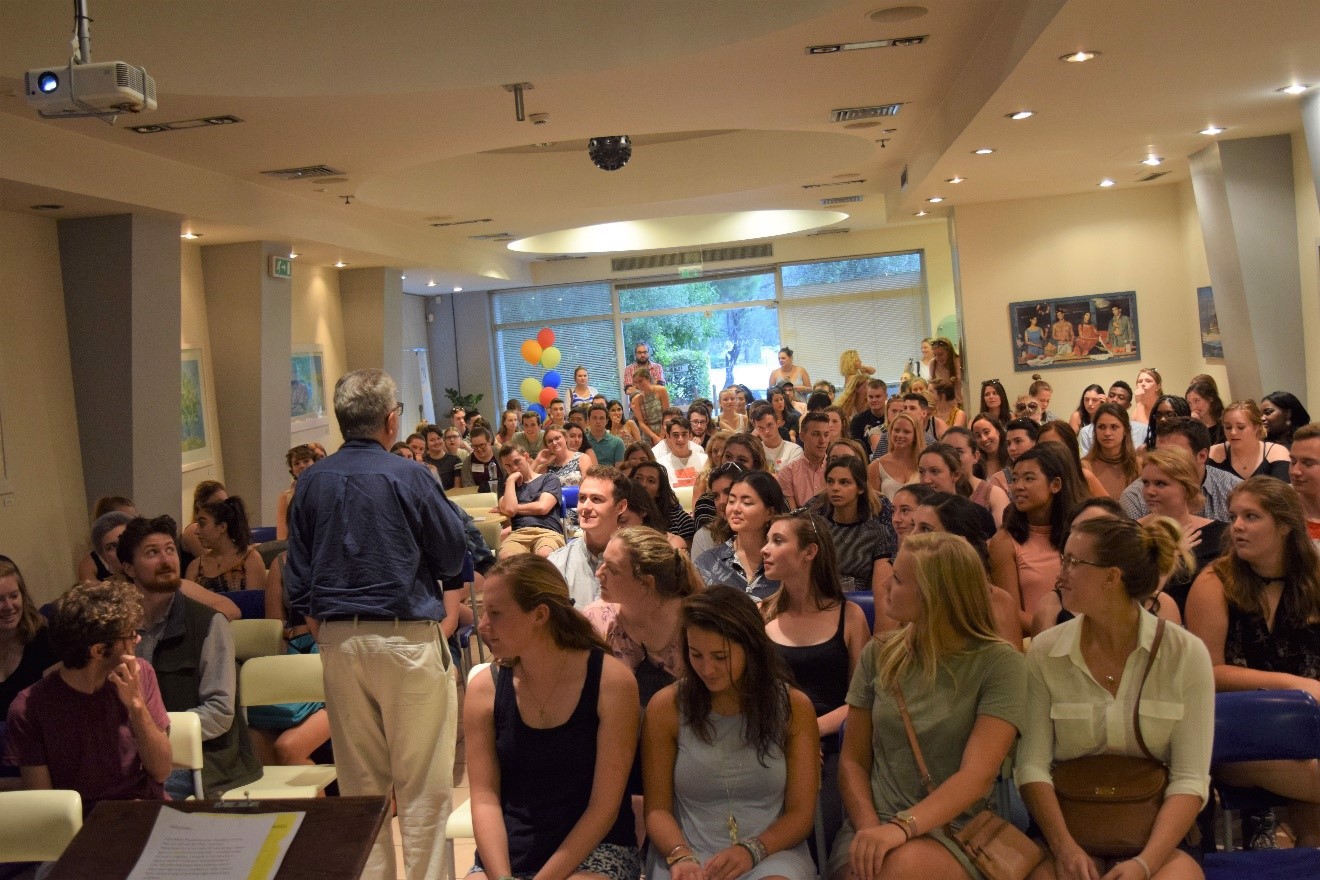 It was a great first week at CYA, as we kicked off fall semester by welcoming 110 students from over 50 schools across the U.S, all set to embark on the marvelous voyage of study abroad in Greece.

CYA orientation week is always an incredibly vital stage of the study abroad journey. We carefully organized fun and informative activities throughout the week to help make the transition for students as smooth as possible. In addition to the regular activities, this semester some extra special events took place during the week, including a Garden Party at the U.S Ambassador's residence and, for the very first time, an incredible 2-day orientation academic field trip to Mt. Parnassus with a visit to the unique site of Delphi! Here are the highlights from this orientation week at CYA!
Seminars, Survival Modern Greek, and Neighborhood Walks

The thrilling buzz of activity in the CYA academic center during orientation week is truly something to behold. Students took part in a variety of activities including short seminars to gather essential information about health, safety, cultural awareness, administration, and academics. They also went on neighborhood walks around Pangrati and participated in Survival Modern Greek, a crash course in the basics to help students feel confident to take on their new surroundings!
Taverna Dinner Night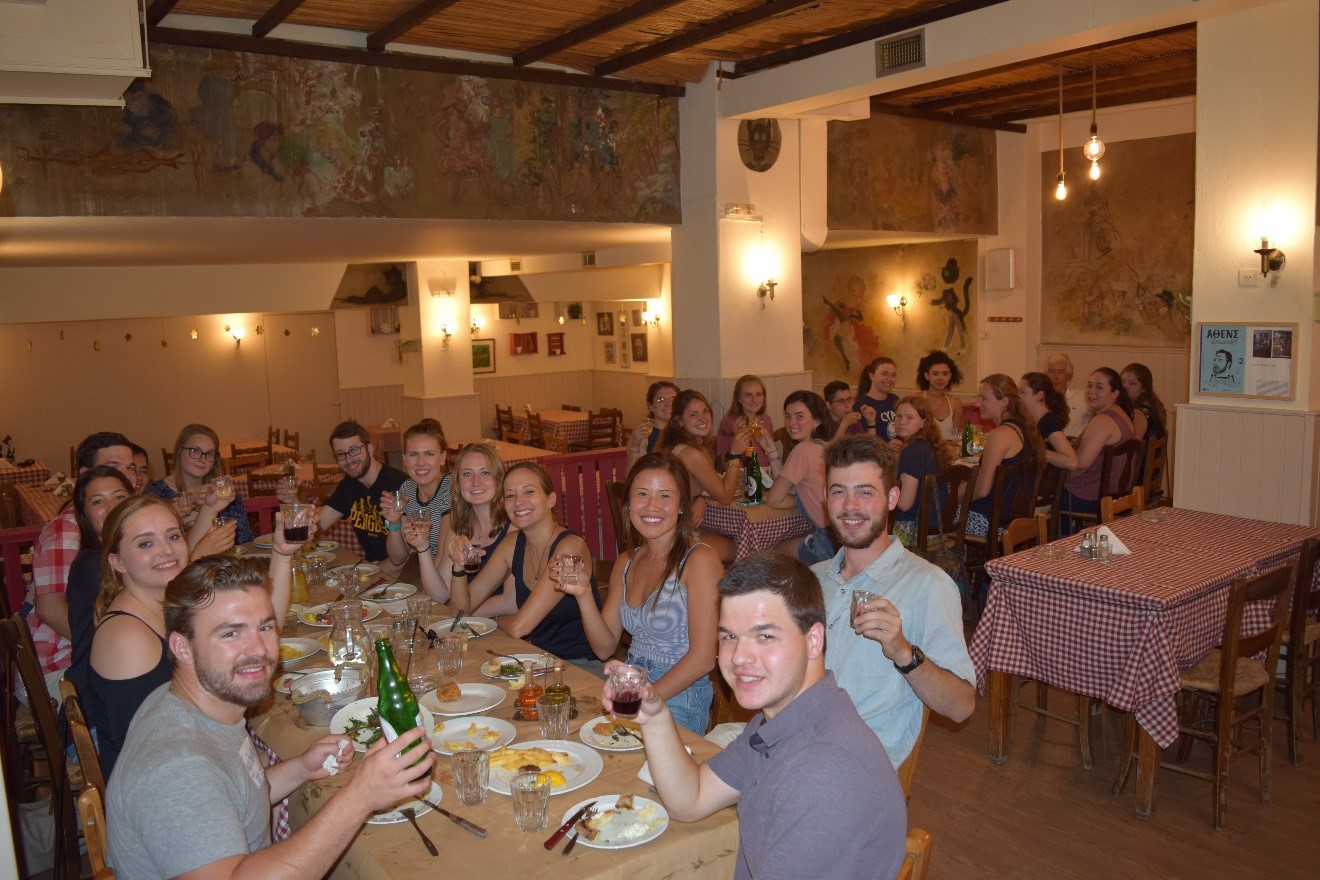 The Taverna dinner night was a great opportunity for students, staff, and faculty to mingle and get to know each a little better over great Greek cuisine! For some students it was their very first taste of Greek food, they were able to ask questions and learn about a variety of Greek dishes. Overall the night was full of entertaining discussions and plenty of laughter with many new friendships formed.

U.S. Ambassador's Garden Party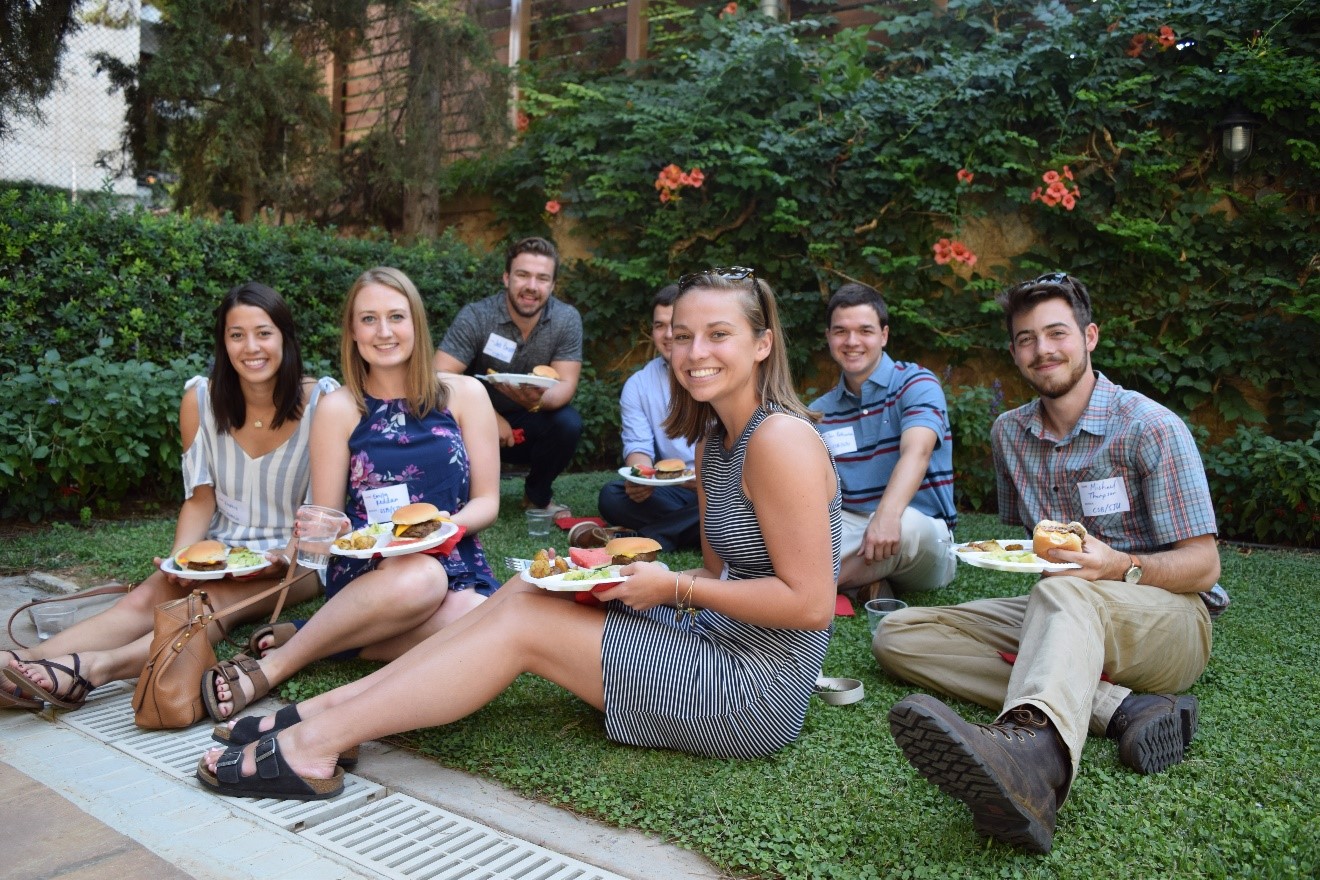 The U.S. Ambassador to Greece Mr. Geoffrey Pyatt and Mrs. Mary Pyatt extended the privilege to CYA students, faculty and staff to attend the ultimate garden party by the pool at their residence in Athens.

This one-off event was held in honor of CYA for its contribution to education and to show their appreciation and support for the work we do to strengthen the educational ties between the two countries. The Ambassador gave a welcome talk stressing the longstanding close relationship between Greece and the U.S., while guests enjoyed a most delicious BBQ under the perfect summer night sky. Some students even took a dip in the pool, clothes and all! Overall it was an exceptional night for all.
The First Orientation Field Trip to Delphi and Mt. Parnassus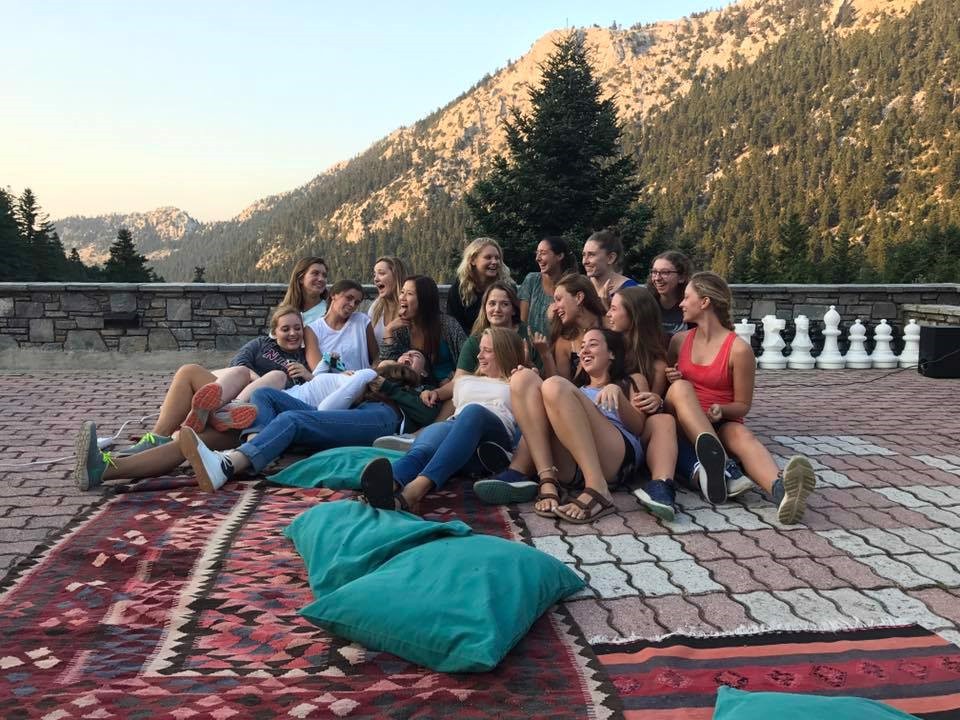 During the first week of the semester, students were taken on a bonding and orientation trip to a mountain resort on Mt. Parnassus with a visit to Delphi! The exciting educational aspect of visiting the Monastery of Ossios Loukas and the archaeological site of Delphi with expert faculty was followed by an evening of highly successful bonding activities. Students, staff, and faculty had the opportunity to get to know each other over games, Greek pastimes, and much more. Stay tuned for a full report on this orientation trip's activities on our blog!
| | |