CYA Commemorates Classes of '71 and '72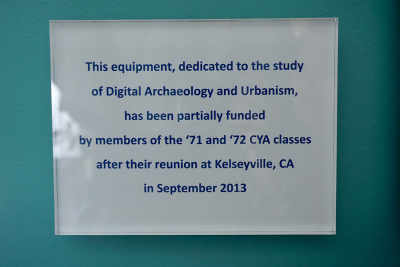 It is heart-warming to see CYA classes of previous decades remember with affection their time in Greece and to hold reunions in the US. In one such reunion of the CYA classes of '71 and '72, held in Kelseyville CA, funds were collected for a class gift. It contributed to the funding of new computer and software equipment dedicated to the study of Digital Archaeology & Urbanism. A plaque commemorating with gratitude this gesture by the '71 and '72 CYA classes was installed last week at the CYA Academic Center. We are proud of our Alumni and thank them for their ongoing support and genuine interest to leave their mark here at CYA.


The generosity and the spirit in which every CYA supporter gives continues to have a positive impact today and for the future. Your help benefits students and enables us to continue our mission of providing students with high-class academic programs along with the latest technology and resources.
Visit the CYA Media Corner
Visit the new CYA Media Corner on our website, a place where you can view, download or request any CYA related printed and digital materials.


International Education Week

In support of our partners' upcoming International Education Week (IEW) celebrations in recognition of the benefits of study abroad worldwide, CYA is happy to share a Media Kit for use on personal or institutional social media pages or in your study abroad offices. Please find a variety of social media posts, printable posters, and a short video at the following link CYA IEW materials.
Throughout IEW, CYA's social media will host an open dialogue. Top questions about study abroad will be answered by our students here in Greece. We encourage everyone to follow our Facebook page to see what students have to say and join the discussion.
Wishing you all happy International Education Week festivities!
CYA Stories that Highlight Benefits of Study Abroad
Study abroad prepares students to work in a global environment


"The education I had received in Athens was put to use. At work, I had to practice my Greek every day in order to communicate with the workmen on the site, ultimately achieving enough proficiency to make a joke or two." William Edwards CYA Spring '17


Read about William's study abroad experience in Greece and how it enabled him to pursue his career interests and work on an excavation in "Digging Messenia."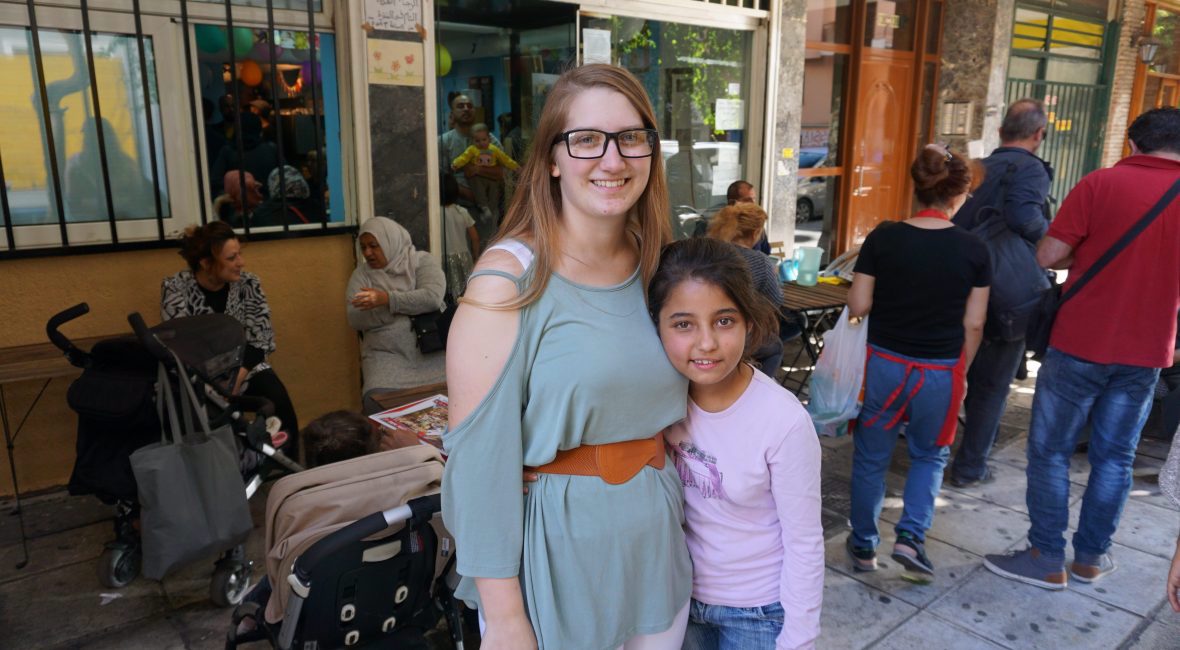 Study abroad advances cultural understanding


"While study abroad programs often provide incredible opportunities for learning and traveling, the true study abroad experience is found beyond the classroom, in the heart of the often difficult realities that exist around us as we carry on with our daily lives. CYA's encouragement of students to partake in volunteer work while studying abroad provides individuals with these real-world encounters." Rachael Bittick CYA Fall '17


Read more about how Rachael's real-world encounter heightened her cultural awareness and understanding in "There is hope out there."
| | |