Longtime supporters of CYA honored with named campus facilities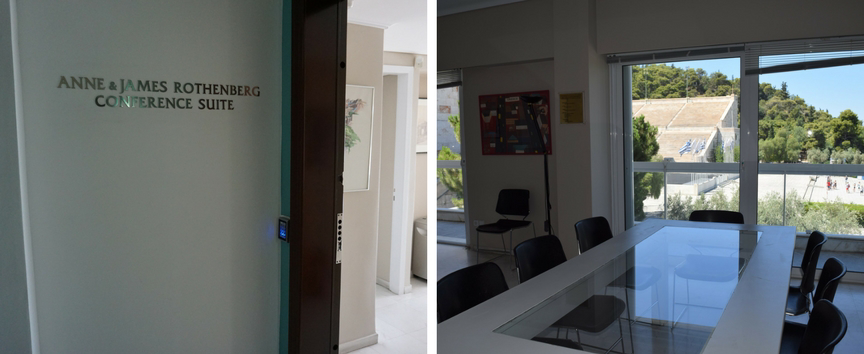 CYA, in recognition of the great generosity, love and support of our institution by Anne and James Rothenberg over the years, has dedicated an important space on the 2nd floor of the Academic Center and named it the ANNE & JAMES ROTHENBERG CONFERENCE SUITE. This is a multi-purpose set of rooms that overlook the Marble Stadium and its plaza in front, with the Acropolis in the background. It is a fabulous space that offers us much use in many different ways.

Anne F. Rothenberg (CYA '66) is the Chair of The Huntington Library Art Collections and Botanical Gardens and serves on the CYA Board of Trustees. Her late husband James Rothenberg was a philanthropist, chairman of the board of directors of Harvard Management Company, and a co-chair of The Harvard Campaign.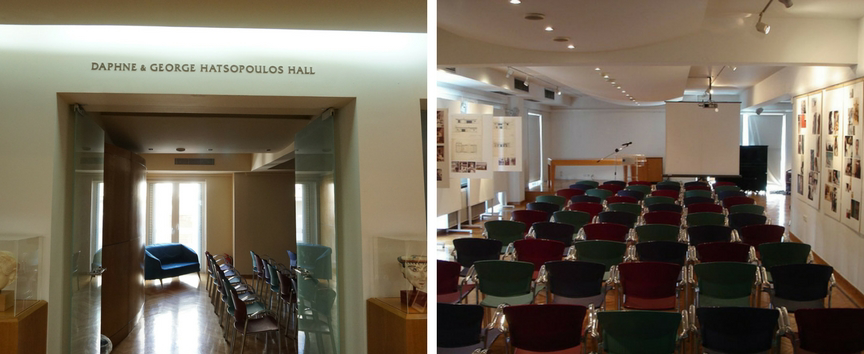 In recognition of Daphne and George Hatsopoulos' generous contribution to the success of CYA, as well as Daphne's service on the Board of Trustees for 55 years, CYA has also named the auditorium the DAPHNE & GEORGE HATSOPOULOS HALL.

Daphne Hatsopoulos is Secretary on the Board of Trustees for CYA and Trustee of the Boston Museum of Science and her husband, George N. Hatsopoulos, is the Founder and Chairman Emeritus of the Thermo Electron Corporation. George served for many years as Chairman of the Board of Trustees of CYA.
New ways to connect with CYA alumni & friends
College Year in Athens is now on LinkedIn!
We are pleased to announce that our LinkedIn page is up and ready for you to proudly connect it to your professional profiles!
Follow our LinkedIn page for news and updates and add CYA to your education history. This page is an excellent opportunity for friends, faculty, staff, students, and alumni of CYA to network and stay connected to the College Year in Athens community!
Join our new Alumni Group on Facebook!
Alumni Relations Director Erica Huffman ('93) would like to engage alumni and build a network of graduates who share a love for CYA. For those of you who are on Facebook we have created a new group aimed at connecting CYA'ers! We encourage all Alumni to join and share it with fellow CYA alumni as a place to remember, discuss, and share their CYA experiences and life since CYA.
Why connect on LinkedIn and Facebook?
Maintain connections with your old university classmates, especially when you find yourself looking for a new job

Help former students, staff and professors stay connected

Reunite with former classmates

Reach out, and share career resources and employment opportunities by posting information to the group

Connect and collaborate with each other and students

Seek and find mentorship opportunities for alumni

Stay close to CYA, keep up to date on developments

Stay involved with CYA and learn about ways you can give back
Here are the links to our College Year in Athens LinkedIn Page and our Alumni of College Year in Athens Facebook Group; we look forward to connecting with you there!
CYA Blog feature story: Understanding the Unfamiliar…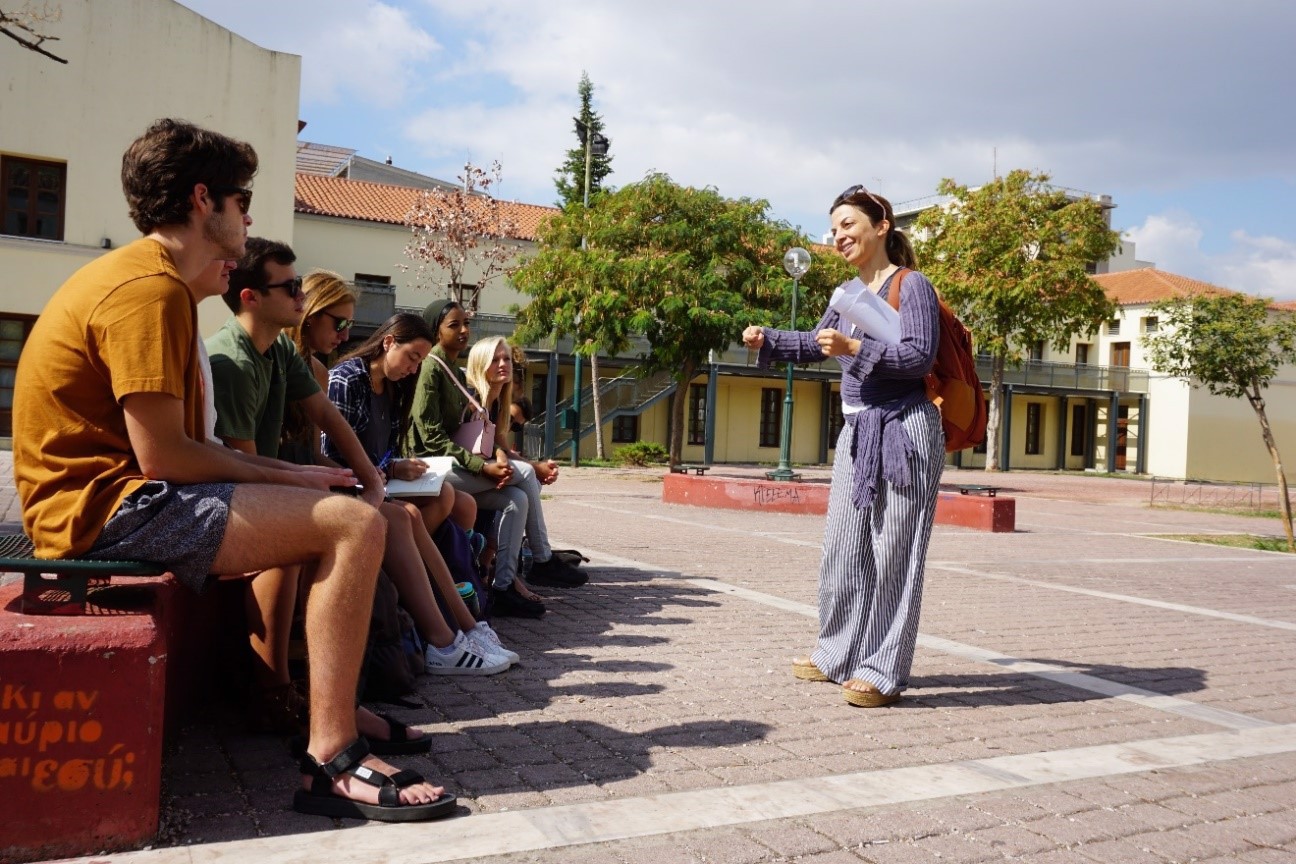 In our latest blog, we focus on academics and take an inside look at three innovative courses running this fall semester with an emphasis on urban culture, society, design, and change. Read more about where students have visited and how each of these courses activates students' learning on a deeper level using the diverse, complex and ever-changing environment of Athens as their living classroom. Click here to read the story.
| | |