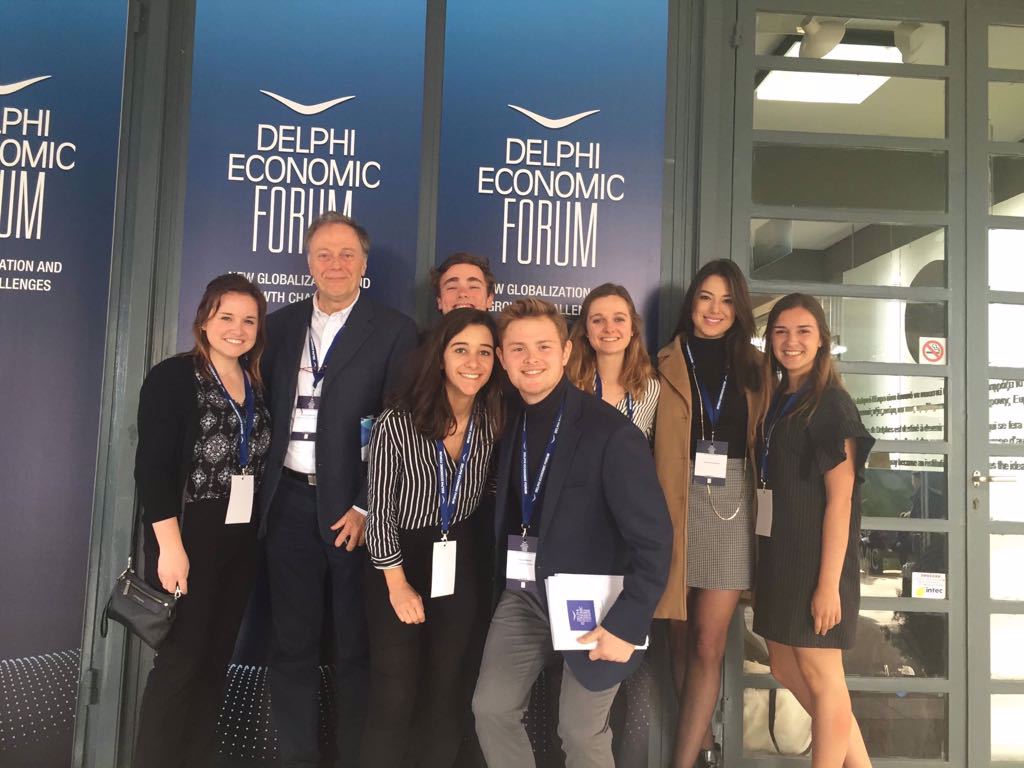 CYA students with Professor Romolo Gandolfo at the Delphi Economic Forum
Twenty-two CYA Spring '18 students with a keen interest in politics, globalization and world affairs had the unique opportunity to be personally invited by the organization's Founder and Chairman Symeon Tsomokos to attend the Delphi Economic Forum. Now in its third year, it's an event that has been loosely described as Greece's "mini Davos'.


The Delphi Economic Forum engages business, political, academic, and other top experts to address emerging challenges, influence the national and regional agendas and promote sustainable and socially responsible growth policies for Greece, Europe, and the wider Eastern Mediterranean region.
This year the Delphi Economic Forum hosted over 400 speakers spanning the fields of politics, economy, business, diplomacy, and academia, as well as think-tank and media representatives. Among the speakers was Alexis Phylactopoulos (CYA President) who presented his topic " Greece: International Education Hub" on the panel dedicated to educational policy which took place within the impressive Delphi Archeological Museum.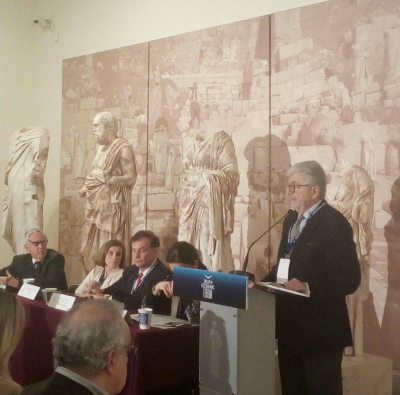 CYA President Alexis Phylactopoulos presenting at the Delphi Economic Forum

CYA professor Thanos Dokos (Director-General of ELIAMEP - Hellenic Foundation for European and Foreign Policy) and CYA Board of Trustees member Thanos Veremis (Vice Chairman, ELIAMEP and Professor of Political History Emeritus, University of Athens) spoke on various other panels.
Led by Professors Romolo Gandolfo and Ritsa Panagiotou, CYA students were afforded this excellent opportunity to be at the center of this prestigious international conference, to network with other young leaders and participate in meaningful discussions with key presenters.
Many of the students who attended the Forum are currently taking courses on "Crisis and Recovery in Greece and Europe", "European Union: Challenges and Strategic Choices", and "Immigrants, Citizenship and Nationalism in Europe" and were naturally attracted to panels on immigration in Europe and the refugee crisis, topics extremely relevant to these courses, and hot issues in the U.S., too.