Starting with applications for Spring 2017, the $50 CYA semester application fee will be eliminated! We know the fee is one of many factors students consider when researching study abroad programs; hopefully this change will encourage more students to consider applying and look further into the many benefits of studying with CYA. The summer application fee will also be waived, starting with applications for Summer 2017.
The previous e-Post announced a new Communications course on Social Media and People. There is even more news about CYA's expanding curriculum to announce in this edition!
Another addition has been made to the fall 2016 curriculum. Is This the Center of the World? Modern Greece: From Revolutionary Visions to the European Crisis will be taught by a new faculty member, Dr. Kostis Karpozilos. Through this course, students will have a background understanding of contemporary Greek society and the chance to consider how we conceptualize social, political and cultural transformations in any given national/international setting. Importantly, the course will examine modern Greek reactions to the contemporary crisis, making this History course extremely relevant to current issues.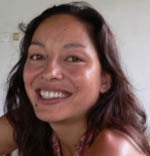 For a second year, Dr. Hypatia Vourloumis will be teaching a new Art/Anthropology course titled Modern Athens: Space, Art and Urban Cultures. By engaging with artistic, cultural and architectural formations of contemporary Athens (such as music, graffiti, performance, and film), students will trace the city's history and examine larger questions surrounding nationhood, identity, and modernity. The course will also emphasize the huge artistic presence in Athens leading up to the largest contemporary art exhibition in the world, Documenta 14: Learning from Athens, which will take place in Athens in 2017. Inspired by the resilience of the city and people of Athens, artists have flooded to the area to engage with the city's spirit, bringing incredible artistic attention to Greece. This is the first time in the exhibition's 70-year history that Documenta will take place outside of Germany. Dr. Vourloumis' course will allow students to fully experience this exceptional moment in Athens' timeline.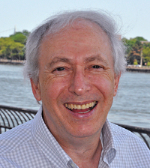 Dr. Alan Shapiro, a renowned professor of Classics and CYA alumnus, will be teaching this fall as a visiting professor. Dr. Shapiro will teach Greek Vase-Painting: Gods, Heroes, and Monsters, a course that will explore the imagery of Greek painted pottery from the Late Geometric (ca. 750 BCE) to the end of the Classical period (ca. 350). Students will get to examine up-close the various vase collections in Athens.
Have you seen the view of the Acropolis from the CYA Academic Center? Want to see what's changed in our facilities since you last visited? We are excited to share our view of what lies inside and outside the windows of the CYA Academic Center with a 360° virtual reality tour, now accessible at the CYA web site! Click this link to see where CYA students spend their time in Athens!
We are excited to announce that CYA has recently joined the Generation Study Abroad initiative. The initiative, launched by the Institute of International Education (IIE), has the goal of doubling the number of U.S. students studying abroad by the end of a decade—a very worthy mission! CYA has pledged to increase enrollment by strengthening partnerships and seeking synergies with educational institutions in the U.S. and overseas. Among our own goals to further the Generation Study Abroad initiative are:
Increasing fundraising efforts to enrich our scholarship program

Increasing direct marketing and alumni participation through the Alumni Ambassador program

Seeking partnerships with U.S.-based and overseas institutions for semester-long and short-term studies, including customized programs

Supporting faculty in researching, presenting, and promoting the ethical responsibilities of student participation in service learning and volunteerism programs

Featuring a series of articles by alumni (via the OWL newsletter and social media platforms) on the importance and benefits of studying abroad
Please email info@cyathens.org if you would like to learn more about our pledge or want to help us achieve our goal and further the initiative. We are proud to be a part of Generation Study Abroad and grateful to all of you readers for the role you play in CYA's and the initiative's success!
| | |