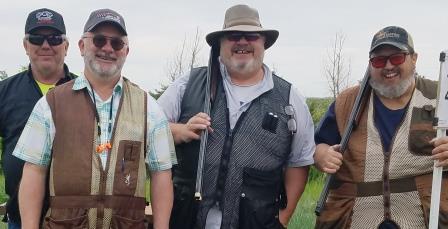 2021 Sporting Clay Highlights
Thank you to everyone that participated and sponsored the Clay Shoot last Friday, May 21st. Congrats winners!
1st Place Team: Volvo of Denver - Mark Wood, Bryce Dunn, Randy DeWitt, Tom Primozich
2nd Place Team: Beco - Bruce Hoger, Dan Callahan, Lex Brewer and Randall Aldrich
3rd Place Team: Volvo of Denver - Mike Mills, Phil Montoya. Phil Beal and Chad Patrick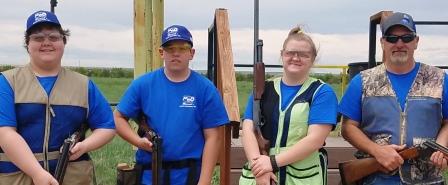 Pictured Top: Wert's Welding Team
Pictured Above: Marick's Waste Disposal Team
Pictured Below: RMS Crane Team

A BIG THANK YOU to all of our sponsors - your support makes these events possible: Transwest Truck Trailer RV, A&E Tire, All Colorado Semi Trailer, Beco, Inc., Crossroads Trailer, Diversified Body & Paint, Flood and Peterson, Liberty Oilfield, Marick's Waste Disposal, RMS Cranes, Waste Connections, Werts Welding, First Fidelity Bank, PCS Software and Rush Truck Centers.