Community of ChristChurch
Faith News Update for June 11, 2020

Joining by phone:


If you are not able to join worship via your personal computer, tablet or smartphone you are welcome to join using your phone.
Call this number: 1-669-900-6833

Use the meeting ID: 669 927 281

Enter password 080114
You will find yourself in our Zoom worship space.
Online Worship Logistics:
The online doors to our Zoom worship will open at 9:00am.
Holy Communion wil

l be a part of our online worship, so we encourage everyone to prepare by putting together your own communion set from whatever you have handy in your kitchens and pantries. Please have these items nearby and handy when you join us online.
TODAY, Thursday, June 11th
Graduation Celebration Parade!
Community of ChristChurch has four graduating seniors this year:
Two high school graduates – Owen Engbretson and Sophia (Mimi) Slack
And two college graduates – Meghan Bullock and Blain Radford
During these quarantine times in the midst of the coronavirus pandemic, these four, along with so many other graduates have not been able to celebrate their achievements in the ways they had hoped. Let's do something about that! Let's show our graduates some love!
We are organizing a Graduation Celebration Parade for these amazing young people!
The parade will take place TODAY, Thursday, June 11th.
We will meet up in the parking lot at ChristChurch at 6:45pm.
We do not anticipate the parade going past 8:30pm.
Click on this link to download a PDF of the route.
We encourage everyone who is able to, to join us!
Here a just some of the ways we can help make this a truly festive event …
… bring signs with encouraging messages of joy, love, and congratulations
… bring balloons
… decorate our cars
… (what amazing ideas do you have?)
A preaching series for Summer 2020…
Forgotten Books of the Bible:
Wisdom from the Five Jewish Festival Scrolls for Today's World
"Ecclesiastes, Lamentations, Song of Songs, Ruth, and Esther. These five books have never had an easy time of it. Even centuries ago when the Jewish rabbis were deciding what books were to be considered holy, several of these books barely made the cut. Song of Songs and Ecclesiastes were most disputed—the former because it was too sexy and the latter because it was too depressing. The book of Esther was suspect because it never even mentions God.
Yet in the end, the Jewish tradition not only declared all of these books holy but ultimately elevated them to a special status in the tradition. The five books together became known as the Chamesh Megillot—the Five Scrolls—and they were each assigned to be read in association with a particular Jewish holiday.
Once nearly marginalized by the Jewish tradition, these books now have a central place in the life of that community. Not so in the Christian church. While the Christian tradition also affirms the holiness of these books as part of the Christian Old Testament, they hardly ever make an appearance in the actual life of the church—or in the lives of most Christians."
From the introduction to
The Forgotten Books of the Bible:
Recovering the Five Scrolls for Today
by Robert Williamson Jr.
This Sunday, we will begin with the book of Ecclesiastes, a book that is traditionally read during the Jewish Feast of Booths or Sukkot. Join us for worship for the next three Sundays as Qohelet, the author of Ecclesiastes, will be our guide as we explore together humanity's quest for meaning and immortality. If you are curious, take a look at the outline of the summer preaching series, available via PDF here.
Building Updates - Volunteer needed! Claim your items!
1) We have a few items to offer to the congregation.
Go to this Google Photo album to see what is available. We have 9 rolling desk chairs, large pieces of office furniture, Christmas wreaths, etc.
If you would like an item please contact Jane Jackson via text 503-807-7098 or email at jane.m.jackson@intel.com.
2) Lost and Found
Please see this Google Photo album for miscellaneous items that might be yours? If they are not claimed we will donate them.

3) Volunteer to find homes for sports items
We need a sportsy person to help us unload and find homes for the sports equipment that we have:

Nice indoor professional-grade basketball hoop thing.

Pool table

Foosball table

Soccer table

Pop a shot
Contact Chris Radford directly if you would like to volunteer.

If you have trouble viewing any of the Google Photo albums please email Rachael.
Dear siblings in Christ,
As the COVID-19 pandemic has been revealing to us the flaws and inequities of our American society, a horrific video posted online caught the attention of the nation. George Floyd, an unarmed black man in handcuffs, being killed by a white police officer in Minneapolis.
As a predominantly well-off, white congregation, it is difficult for us to truly understand the pain of our neighbors of color. It is also tempting for us to say that we are not racist, or engage in racist behaviors, when in truth we have all been brought up in racist systems of oppression that, like it or not, have shaped our thoughts and attitudes in ways we don't even notice.
In my sermon for Pentecost Sunday I suggested that it is time for us as followers of Christ to enter into a new Pentecost moment… a time when we seek to learn the language of the other… a language unfamiliar to our experience… the language of the oppressed, the marginalized, the disenfranchised, so that we might learn, begin to understand, and be part of the move toward wholeness.
I further suggested that one simple step we might take forward would be to read the works of people of color who have taken the time and energy to share with us their experiences of discrimination, bigotry, racism and hatred.
I am inviting you to read a book with me.
The title of the book is So You Want to Talk About Race by Ijeoma Oluo.
Let's read it together and talk about it. Let's talk about what we are learning, and how it makes us feel, and what we plan to do about it.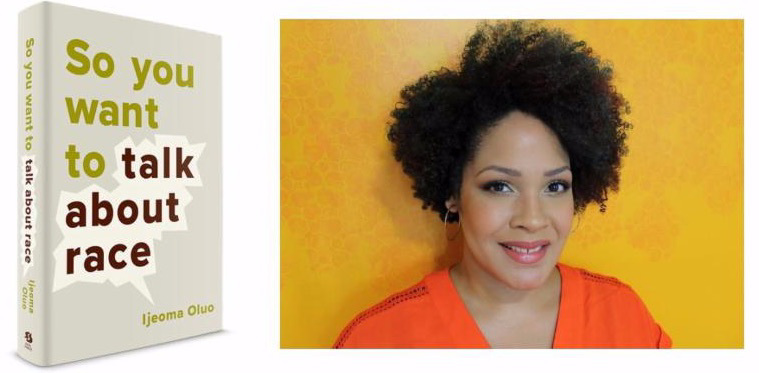 I am not going to start with a schedule.

First, simply email me and let me know you're in… that you would like to participate. I will reach out to those who emailed and we will set up a schedule together. Who's with me?

Today is the last day to let me know you'd like to join. Thank you to everyone that responded already. You will be hearing from me soon to schedule conversations.
God have mercy,
Pastor David
Annual Meeting Recap will be in Faith News next week! Stay tuned!
ChristChurch library volunteers have been working to organize and clean out our library. Sherrie Wade has graciously taken on the project of distributing books to those that would like them. They are being offered first to members then to community partners.
Look through the photos of books available.

Email Sherrie Wade the name, author and the jpg. file name of the title(s) you would like.

Sherrie will then tell you the availability and make the match. She will be in touch to set up a safe way to pick up the books.
We would like to find homes for the library items by the end of the month. All remaining undesired books will be given away or recycled.
Opportunities to stay connected online are listed below: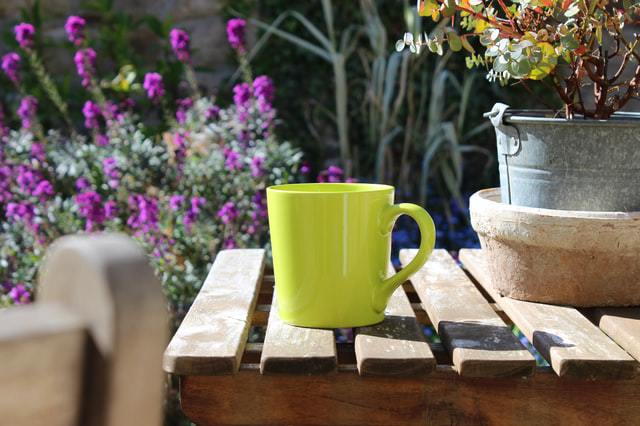 Crafting, Gardening and Creativity Share (online gathering)
Every Saturday @10am
https://zoom.us/j/226185003?pwd=b0tzLzBDaTJlc1RvVEV2dFQyRTZ2QT09

Meeting ID: 226 185 003
Password: 012822
ChristChurch is filled with talented and creative people!

Our Saturday Crafting and Gardening online meetings have been going so well. We'd like to get more of you involved by asking you to share your creative talent. Whether you do fiber crafts, woodworking, glasswork, flower arrangement, collections of postcards, stamps, coins, bread baking, boat building, needlepoint, or any of the other thousands of hobbies we would like you to share. We do ask that this online space is for hobbies and request folks to steer clear of political topics during this tense time.


You are more than welcome to invite a friend or relative to share their creative talent as well. We think this a perfect opportunity to share ideas, talents, and creative endeavors to all in our community. This in turn helps us build relationships with others.

If you are looking for a new thing to learn, drop by, you may find just the thing.
If you'd like to share with the group please contact Violet Thetford. She will be in touch with details.

ChristChurch
Quarantine Coffee Hour Open House
Every Wednesday 10am to Noon
Save this Zoom link:
https://zoom.us/j/301147732?pwd=OHdrNDJDVC9pNkZKVnI5eFRzZXNhQT09

Meeting ID: 301 147 732


Password: 005805
We are offering an opportunity for you to visit on Zoom every Wednesday until the social distancing rule is lifted.

The meeting room will be open from 10am -noon on Wednesdays and hosted by Violet Thetford.
This will be an open house format for folks who want to drop in any time during the 2 hours. Feel free to come and go as you like. See ya Wednesday!
Electronic Giving
Since we can't pass our offering basket during virtual worship, we encourage you to automate your giving. Electronic giving also offers an easy way to give on a recurring basis.

THANK YOU to everyone that has signed up!
We are so grateful for the response.
Go to
https://app.easytithe.com/App/

Giving

/comchristchurch
and select the checkbox 'Make this gift recurring'. You will then be walked through the steps for setting up an account with Easy Tithe.
Community of ChristChurch
This is Christ's church. There is a place for you here.
- 5170 NE Five Oaks Drive
Hillsboro, OR 97124 -
(503) 617-9526
| | |