Community of ChristChurch
Faith News Update for June 18, 2020

Joining by phone:


If you are not able to join worship via your personal computer, tablet or smartphone you are welcome to join using your phone.
Call this number: 1-669-900-6833

Use the meeting ID: 669 927 281

Enter password 080114
You will find yourself in our Zoom worship space.
Online Worship Logistics:
The online doors to our Zoom worship will open at 9:00am.
Holy Communion wil

l be a part of our online worship, so we encourage everyone to prepare by putting together your own communion set from whatever you have handy in your kitchens and pantries. Please have these items nearby and handy when you join us online.
Beloveds,
At the last meeting of our 2019-2020 church council, we invited our transition coordinator, Chris Radford to help lead the conversation about what we need to be focusing on to get ourselves out of the building. Our target date for being completely moved out of the building is Friday, July 31st. In the coming days, we will be inviting those who feel safe enough to do so, to consider ways they assist in our moving process.


At this point in time, your council has determined—given the pandemic and the restrictions still in place for large group gatherings necessary for keeping people safe and slowing the spread of the coronavirus—that it is still not prudent for us to gather in person for worship. Furthermore, the soonest we will revisit the question will not be until the fall. Unfortunately, this means that we have already held our last worship service at 5170 NE Five Oaks Drive.

We recognize that this may be unwelcome news for many of you. While we grieve the opportunity to say goodbye formally, we also give thanks to God for the many years that we have been blessed with such a wonderful space for worship, prayer, learning, and fellowship. We also trust in the promise that God continues to accompany us on our journey out of the building and into God's unfolding future.


Over the coming months, we will be monitoring the data and recommendations for reopening provided by public health experts and look for opportunities for small groups, ten people, or less, to gather safely outside of the weekly worship experience. Likewise, we will continue to do our best to offer a quality online weekly worship experience that is accessible for the whole community.

In the meantime, please stay tuned for upcoming Faith News and worship announcements for ways to help out as we transition into this new reality.


God's peace,
Pastor David
2020 Annual Congregation Meeting Summary


Thank you to everyone who attended the Annual Congregational Meeting on Sunday, June 7, 2020 after worship. We voted and approved the 2020-2021 fiscal budget and church council nominees. We reflected on the past year and looked ahead to the challenges and opportunities that face us in the year ahead. Thank you to everyone for participating in the online edition of the annual meeting.


Voting results:
We finished the 2019-2020 fiscal year with a deficit budget, as giving was down primarily affected by COVID-19. The proposed 2020-2021 fiscal year budget is also a deficit budget. As we go into this transition time we have a great opportunity to use our sales proceeds to develop our mission. We hope not to continue relying on it to meet the budget. The budget passed with 34 yes votes and 1 abstention.
The Council Slate was approved by unanimous vote (35 yes votes - 0 no votes).
Thank you for voting!


We welcome three newly elected church council members:
Cindy Kinnie, Suze Engbretson and Larry Wade.
Thank you and welcome to our new council members!


Our Church Council Roster for the 2020-21 fiscal year will be:
President: Denise DeMarre
Secretary: Violet Thetford
Treasurer: Rich Radford
Pastor David Eppelsheimer
Anke Brandstander: Continuing
Suze Engbretson: 1st Two-Year Term
Mark Henderson: Continuing
Cindy Kinnie: 1st Two-Year Term
Tracy Litterer: 2nd Two-Year Term
Violet Thetford: Continuing
Larry Wade:1st Two-Year Term


Special thank you to departing council members Michael Gross (who also has been our Secretary), Paul Jackson and Rich Radford (departing as Council member).
Next Steps:
After the new church council has had the opportunity to meet in early July we will be sending out updates as we work on moving out of the building.


Council meetings are typically on the 2nd Wednesday at 6:30 pm each month. During this time of transition, the council has also been holding additional meetings throughout the month. The meetings are open to all. Email Council President Denise DeMarre if you would like to attend.


Minutes from the annual meeting will be available for review in mid- July (after they are approved) via Faith News.


We ask for your continued prayers for the church council in this upcoming fiscal year. Thank you again to all who attended and presented.
Update from Rachael Jans in the online church office:
Hello friends!
I hope everyone is hanging in there during such difficult times. I'm still adjusting to doing our church work from my home office. It's also been an interesting time to move out of our church building! I wanted to lift up and thank Chris Radford, our Transition Coordinator for so graciously leading us through this transition DURING a pandemic. I'm working with Pastor and the Council to streamline our internal systems (databases, moving the church files to a 'cloud' based system, etc.) so we can continue to operate as remote staff for as long as needed.

Our weekly Faith News has become so important and it's packed with so much information. It's caused me to reflect on our Faith News timeline for submissions.
Do you have an article or piece of news to share with the congregation?

Submissions for Faith News are needed by 2pm on Wednesday afternoons via email.

If the article is received after 2pm, it will go in the Faith News for the following week. Thank you for all your work and so grateful for the ChristChurch community!
-Rachael Jans
Administrative & Communications Coordinator
PRIDE
This is the month of June and this Sunday is Father's Day. For years June has been Pride Month and Father's Day has been the day for the annual Portland Pride Parade. Like so many other important events, the parade has been canceled due to the COVID-19 pandemic. Currently, plans are to move Pride month to October, in hopes that it will be safe to gather in large groups outdoors by then. Of course, we won't know for certain until we get closer to October.
We are sad that we won't be able to join other faith communities to march in Pride this year and show our love and support for our LGBTQIA+ siblings and allies.
Parade or no parade, we say to you all:
You are loved!
You are treasured!
You are ours and we are yours!
You are beloved children of God!
Look for a special message from ReconcilingWorks in our morning Zoom worship this Sunday!
Building Updates - 6/18/20
1) We have a few items to offer to the congregation.
Go to this Google Photo album to see what is available.
Office chairs: We have
9 black rolling desk chairs
,
2 gray rolling desk chairs (no armrests), and 1 black leather rolling desk chair.


There's still other large pieces of office furniture, Christmas wreaths, display items, etc. available. Please contact Jane ASAP if you would like any of these items.
Jane Jackson: Text 503-807-7098 or email at
jane.m.jackson@intel.com
.
2) Lost and Found
Please see this Google Photo album for miscellaneous items that might be yours? If they are not claimed we will donate them.


3) Special THANK YOU
to
Eileen Gross for quickly selling the worship chairs!
We are keeping our folding chairs for future use. Thanks again to Eileen who has volunteered to clean them for us before they go to storage.


If you have trouble viewing any of the Google Photo albums please email Rachael.
So You Want to Talk About Race by Ijeoma Oluo
Book Groups: Update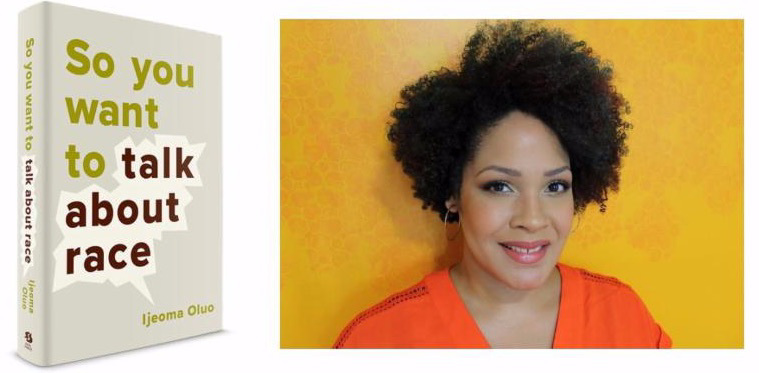 I received an amazing response to my invitation to read Ijeoma's book, SO You Want to Talk About Race in community. Seventeen people responded, saying they wanted to be part of a book group!
So we formed two groups and together we will be journeying through this book over the next few weeks, sharing our thoughts and feelings about the book and about the subject of race in our country.
In order to make sure everyone in each group has the chance to engage in the conversation, we will not be welcoming additional people into either group.
Having said that, if you are interested in being part of a third book group, please contact me (call, text or e-mail) and let me know. I will reply to everyone who reaches out and once we have a critical mass to start, I will once again let the congregation know when our first session will be.
So, once again… Who's with me?
Peace,
Pastor David
Library Books looking for a home!

Sherrie Wade has graciously taken on the project of distributing books to those that would like them. Books are being offered first to members, then books will be offered to community partners.
Look through the photos of books available.

Email Sherrie Wade the name, author and the jpg. file name of the title(s) you would like.

Sherrie will then tell you the availability and make the match. She will be in touch to set up a safe way to pick up the books.
We would like to find homes for the library items by the end of the month. All remaining undesired books will be given away or recycled.
Opportunities to stay connected online are listed below: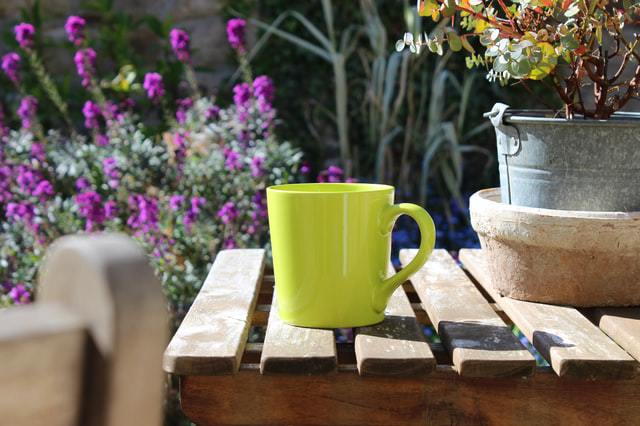 Crafting, Gardening and Creativity Share
(online gathering)
Every Saturday @10am
https://zoom.us/j/226185003?pwd=b0tzLzBDaTJlc1RvVEV2dFQyRTZ2QT09

Meeting ID: 226 185 003
Password: 012822


Our Saturday Crafting and Gardening online meetings have been going so well. We'd like to get more of you involved by asking you to share your creative talent. ChristChurch is filled with talented and creative people!

You are more than welcome to invite a friend or relative to share their creative talent as well.

We think this a perfect opportunity to share ideas, talents, and creative endeavors to all in our community.

This in turn helps us build relationships with others.

If you are looking for a new thing to learn, drop by, you may find just the thing.

If you'd like to share with the group please contact Violet Thetford.

She will be in touch with details.
ChristChurch
Quarantine Coffee Hour Open House
Every Wednesday 10am to Noon
Save this Zoom link:
https://zoom.us/j/301147732?pwd=OHdrNDJDVC9pNkZKVnI5eFRzZXNhQT09

Meeting ID: 301 147 732


Password: 005805
We are offering an opportunity for you to visit on Zoom every Wednesday until the social distancing rule is lifted.

The meeting room will be open from 10am -noon on Wednesdays and hosted by Violet Thetford.
This will be an open house format for folks who want to drop in any time during the 2 hours. Feel free to come and go as you like.
Electronic Giving
Since we can't pass our offering basket during virtual worship, we encourage you to automate your giving. Electronic giving also offers an easy way to give on a recurring basis.

THANK YOU to everyone that has signed up!
We are so grateful for the response.
Go to
https://app.easytithe.com/App/

Giving

/comchristchurch
and select the checkbox 'Make this gift recurring'. You will then be walked through the steps for setting up an account with Easy Tithe.
Community of ChristChurch
This is Christ's church. There is a place for you here.
- 5170 NE Five Oaks Drive
Hillsboro, OR 97124 -
(503) 617-9526
| | |