Faith News Update for April 18th, 2019
Gospel Reading:


Pastor David will be on vacation the week after Easter. He will be back in the office on Tuesday, April 30th. Rev. Julie Smith, chaplain at Tuality Hospital will preach and preside Sunday, April 28th.


Rev. Matthew Eagan, of Calvary Lutheran Church, will cover pastoral emergency calls while Pastor David is away. Call the office (503-617-9526) press 4.
A special thank you to the Worship, Hospitality and Tech teams for helping out while Pastor David is gone.
Family Promise service update from Kris Hoggard:
We are scheduled to supply and serve dinner at Family Promise next Wednesday, April 24th, at 5:00 pm. We need servers for next Wednesday. Please email me if you can help.


Have someone you think would be great in a leadership role at ChristChurch? We are accepting nominations for a 2-year term. Pick up a form in the Commons.
Nomination forms must be received by next Sunday, April 28th.

This meeting is a Community General Interest Meeting for Development of LGBTQ+ resource center in Hillsboro serving the West Side LGBTQ+ Community.


The ultimate goal is to have a Q resource center on the Westside for LGBTQ+ community members, parents, friends, and anyone else who wants a place to be where they can get access to LGBTQ+ resources in a safe space.


Agenda:
Introductions
Hearing from other successful Q center leaders
Sharing what YOU would want & love in a Westside Q Center (both in a group and individual formats)
Request for volunteers as this work moves forward
Establishing the next steps

Full details here.
Camp Lutherwood update
A fire destroyed the main lodge at Camp Lutherwood Oregon. Thankfully, no one was in the building at the time of the fire and all guests and staff are safe and without injury. To help restore operations as quickly as possible, a generous donor has offered to match every gift made in the next 30 days up to $100,000. You can make a donation now at http://lutherwoodoregon.org/. For the most up to date information, check their Facebook page.
Memorial Service for Virginia 'Ginny' Kay Baynes
Jan. 26, 1948 - March 15, 2019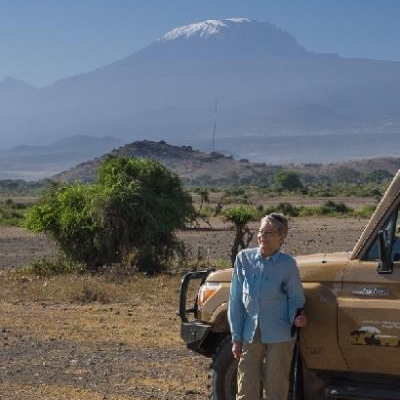 The memorial service for Ginny will be held at 2 p.m., April 27, 2019, at St. Matthew Lutheran Church, 10390 S.W. Canyon Road, Beaverton, OR 97005. The family suggests that memorials in Ginny's name be given to
Community of ChristChurch
5170 NE Five Oaks Drive

Hillsboro, OR 97124
Rachael Jans: Admin@comchristchurch.org
(503) 617-9526
Office hours: Tues, Wed & Thurs 9am - 4pm
| |