Community of ChristChurch
Faith News Update for August 8th, 2019
August 11th, 2019
9:30am Sunday Worship
with Holy Communion
Next Prayer Shawl Ministry gathering: Saturday, August 10.
Upcoming Church Council Meeting: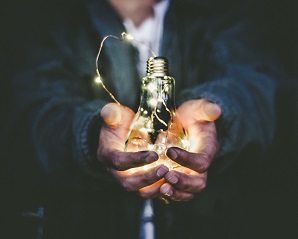 Wednesday, August 14th @ 6:30pm


As always, please keep the Council in your prayers. Church Council meetings are open to all! Visitors, please RSVP to Council President Denise DeMarre if you will be attending.

We will be featuring a frequently asked question about Reconciling in Christ each week in Faith News and the bulletin. Reconciling in Christ is a program for Lutheran congregations who want to publicly welcome people of all sexual orientations, gender identity, and gender expression into their communities.
Q: All people are welcome in our faith community. Why should we single out lesbian, gay, bisexual, transgender and queer (LGBTQ) people?
A: Many LGBTQ people have learned by experience that they are not welcome in faith communities, even in those that state, "All are welcome here!" A general statement of welcome is often heard as meaning "everybody but me," so it can take a special effort to communicate an authentic welcome to LGBTQ people. Many RIC communities find that the process of extending a welcome to LGBTQ people opens them up to other people or groups who also need a particular invitation to know that "all" includes them as well.
The next Reconciling in Christ team meeting and potluck is
Thursday, September 12th at 6 pm.
Community of ChristChurch
5170 NE Five Oaks Drive

Hillsboro, OR 97124
Rachael Jans: Admin@comchristchurch.org
(503) 617-9526
Office hours: Tues, Wed & Thurs 9am - 4pm
| |