Community of ChristChurch
Faith News Update for February 13, 2020

February 16th, 2020
9:30 am Sunday Worship
with Holy Communion
Happy Valentine's Day from the Isaiah 43:19 Transition Team

You may have noticed a table in The Commons where congregants can browse and select items to take home that we would otherwise be donating.

There are books and candles and other sweet things to enjoy and share.

Stop by, have a look and take a treat home with you!
Pastor David will be out of the office next week. He will be back for Sunday worship on the 23rd. If you have any questions during the week feel free to email Admin@comchristchurch.org
Pastor Bob Stebe (Hillsboro Presbyterian Church) will cover pastoral emergency calls while Pastor David is away. Call the office (503-617-9526) & press 4.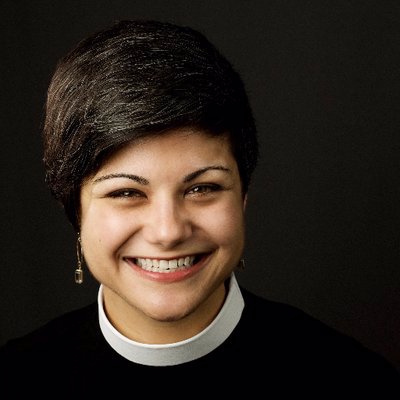 About:
The stories of Scripture are for everyone. No exceptions.
Emmy Kegler has a complicated relationship with the Bible. As a queer woman who grew up in both conservative Evangelical and progressive Protestant churches, she knows too well how Scripture can be used to wound and exclude. And yet, the stories of Scripture continue to captivate and inspire her--both as a person of faith and as a pastor to a congregation. So she set out to fall in love with the Bible, wrestling with the stories inside, where she met a God who continues to seek us out--appearing again and again as a voice, a presence, and a promise.
Whenever we are pushed to the edges, our voices silenced, or our stories dismissed, God goes out after us--seeking us until we are found again. And God is seeking out those whose voices we too quickly silence and dismiss, too. Because God's story is a story of welcome and acceptance for everyone--no exceptions.
Kegler shows us that even when we feel like lost and dusty coins--rusted from others' indifference, misspent and misused--God picks up a broom and sweeps every corner of creation to find us.
Lenten Global Service Project 2020: Baby Care Kits
We are collecting items March 1st through Easter, April 12th.


Baby Care kits are shipped to countries where women in poverty bring babies into a world with little or nothing to care for them. These kits will contain basics like blankets for warmth and soap to keep baby clean.
We will have a packaging party after worship to get the kits ready for shipment (date TBA). Leave items in the Commons starting March 1st. Thanks to Shirley Dinger for leading us again! Pick up a flyer with items needed in the commons.
Upcoming community events:
The Space Between Us: Immigrants, Refugees and Oregon
This is an Oregon Humanities Conversation Project event


Tuesday, February 18, 2020 at 6:30 PM – 8 PM
Spirit of Grace
7400 SW Scholls Ferry Rd, Beaverton, Oregon 97008
Spirit of Grace is hosting a conversation as part of the Oregon Humanities Conversation Project!

Global displacement is on the rise, thanks to intractable conflicts, economics, and climate change. Oregonians have and will continue to see the results of international migration in our neighborhoods. In this conversation, Manuel Padilla, who has worked with refugees in Haiti, Chad, and Washington, DC, asks participants to consider questions of uprootedness, hospitality, identity, perception, and integration and how we might build more informed, responsive, resilient, and vibrant communities.


The event is free, but please register in advance. A $5 donation to help offset costs would be accepted with gratitude. All are welcome.
Community of ChristChurch
This is Christ's church. There is a place for you here.
Please join us!
Sunday morning worship at 9:30 AM
5170 NE Five Oaks Drive
Hillsboro, OR 97124
(503) 617-9526
Typical office hours: Tues, Wed & Thurs 9am - 4pm


Pastor David Eppelsheimer
pastordavid@comchristchurch.org
Administrative & Communications Coordinator, Rachael Jans
Prayer Requests
| |