WINGS Opportunity
Calling all crocheters and knitters!
Handmade Beanie Drive
January, 2018 - March 11, 2018 (Sunday)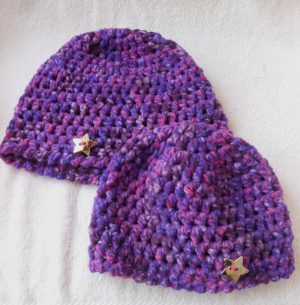 Do you keep your hands busy with crocheting or knitting?
Are you looking for a way to serve using your crocheting or knitting?
Have you been waiting for an opportunity to learn to crochet or knit?
Opportunity is knocking at your door!
Let's put those restless hands to work and/or try something new!
ChristChurch is partnering with a local medical clinic, supported by the Cancer Centers of America, to provide handmade beanies for cancer patients.
What to do:
Use / provide donated yarn

Crochet / Knit or hand make beanies for youth-adults

Attach a card or note with your name, perhaps a heartfelt wish or prayer

Bring finished beanie back and place in designated container

Recognize what a gift you are providing for someone in need!
Flyers to share and containers for finished beanies and yarn donations/pick-up
are located in the Commons. Please take what you need and give what you can!

Thank you!