Community of ChristChurch
Faith News Update for January 30, 2020

Photo by Juan Pablo Serrano Arena from Pexels
February 2nd, 2020
9:30 am Sunday Worship
with Holy Communion
Ash Wednesday Worship 2020 poll

Your input is requested on selecting the worship time for our Ash Wednesday service.

There will be paper poll slips to fill out this Sunday. If you'd prefer to take an online poll please go here.

2019 Financial Statements

2019 financial statements have been mailed. Thanks for all your support in 2019. We have an exciting year ahead of us!

If you have questions about your statement please contact bookkeeper@comchristchurch.org.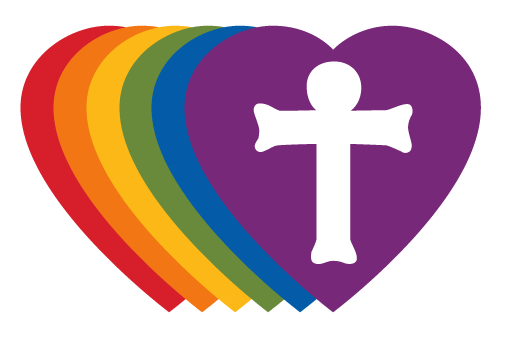 Reconciling in Christ (RIC) Team Updates
Reconciling in Christ is a program for Lutheran congregations who want to publicly welcome people of all sexual orientations, gender identity, and gender expression into their communities.
The RIC team typically holds a potluck and meeting on the first Thursday of each month at 6pm. Their next meeting is February 6th.
Q: All people are welcome in our faith community. Why should we single out lesbian, gay, bisexual, transgender, queer, intersex, and asexual/aromantic (LGBTQIA+) people?
A: Many LGBTQIA+ people have learned by experience that they are not welcome in faith communities, even in those that state, "All are welcome here!" A general statement of welcome is often heard as meaning "everybody but me," so it can take a special effort to communicate an authentic welcome to LGBTQIA+ people. Many RIC communities find that the process of extending a welcome to LGBTQIA+ people opens them up to other people or groups who also need a particular invitation to know that "all" includes them as well.
Thrivent Choice Dollars

As part of helping people lead generous lives, Benefit Members of Thrivent Financial are given the opportunity to direct Thrivent Choice Dollars to qualified organizations that they would like to support.


If you received Thrivent Choice Dollars at the first of the year and want to direct it to Community of ChristChurch you can contact Thrivent at 800-847-4836 or simply follow this link.

Eligible Thrivent Financial members who have Choice Dollars available have until March 31, 2020, to direct any remaining 2019 Choice Dollars.
Upcoming community events:
Celebrate the LGBTQ Community
Annual Metro-Area RIC Service
Sunday, February 9, 2020, at 4 PM – 6 PM
Spirit of Grace
7400 SW Scholls Ferry Rd, Beaverton, Oregon 97008
Please join us for a wonderful evening, as we celebrate the LGBTQIA community. We will enjoy an inclusive worship service with fantastic music (including the opportunity to be a part of the choir), followed by a potluck dinner. This annual event for the whole metro area of Portland and SW Washington gives us a chance to deepen our community, strengthen our faith, and kindle our hope. RSVP on Facebook here.
This is an Oregon Humanities Conversation Project event:
The Space Between Us: Immigrants, Refugees and Oregon


Tuesday, February 18, 2020 at 6:30 PM – 8 PM
Spirit of Grace
7400 SW Scholls Ferry Rd, Beaverton, Oregon 97008
Spirit of Grace is hosting a conversation as part of the Oregon Humanities Conversation Project!

Global displacement is on the rise, thanks to intractable conflicts, economics, and climate change. Oregonians have and will continue to see the results of international migration in our neighborhoods. In this conversation, Manuel Padilla, who has worked with refugees in Haiti, Chad, and Washington, DC, asks participants to consider questions of uprootedness, hospitality, identity, perception, and integration and how we might build more informed, responsive, resilient, and vibrant communities.


The event is free, but please register in advance. A $5 donation to help offset costs would be accepted with gratitude. All are welcome.
Community of ChristChurch
This is Christ's church. There is a place for you here.
Please join us!
Sunday morning worship at 9:30 AM
5170 NE Five Oaks Drive
Hillsboro, OR 97124
(503) 617-9526
Typical office hours: Tues, Wed & Thurs 9am - 4pm


Pastor David Eppelsheimer
pastordavid@comchristchurch.org
Administrative & Communications Coordinator, Rachael Jans
Prayer Requests
| |